Easter Celebration for International Students
Easter decorations, Easter candy, and a quiz about the Swedish Easter traditions were on the agenda when the International Department
organised an Easter-get-together for the international students at Halmstad University.
On Maundy Thursday, the Thursday before the Easter weekend, the International Department invited all the international students as well as the personnel at Halmstad University to an Easter-get-together at the Student Centre. The students learned about the Easter traditions in Sweden and participated in an "Easter quiz".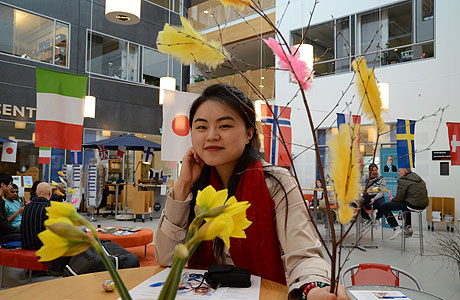 Making Easter Decorations
The students also decorated twigs with colourful feathers to bring home. The International Department offered Easter candy as well as Easter soda.
"The event was very appreciated among the students," says Mirella Radak, International Secretary at the International Department, who was one of the organisers of the event.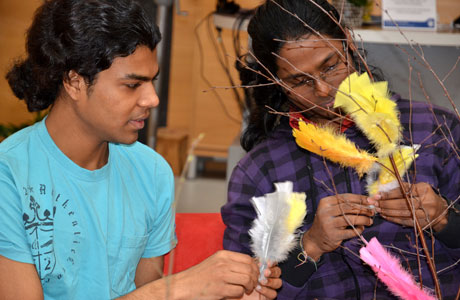 A Place for Students and Teachers to Meet
Mirella Radak also points out that the event offers students, teachers and personnel at the International Department an opportunity to meet outside the academic setting.
"It is also a great occasion for the students to meet other international students," says Mirella Radak.  "The students often times associate with colleagues in the same schools or the same courses but during events like this they all meet in one place."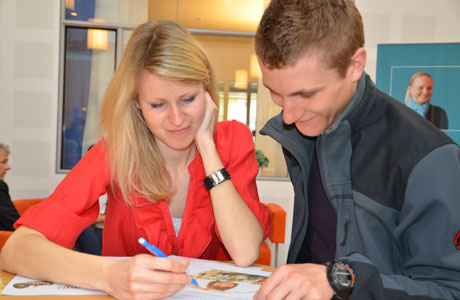 Text: LINDA LUNDELL
Pictures: NATHALIE SJÖGREN-TÖRHAGEN