HISS2019 – Health Innovation Summer School
Halmstad University invites master and doctoral students to the Health Innovation Summer School (HISS2019) in Halmstad, Sweden, on August 19–23, 2019.
The information will be updated continuously.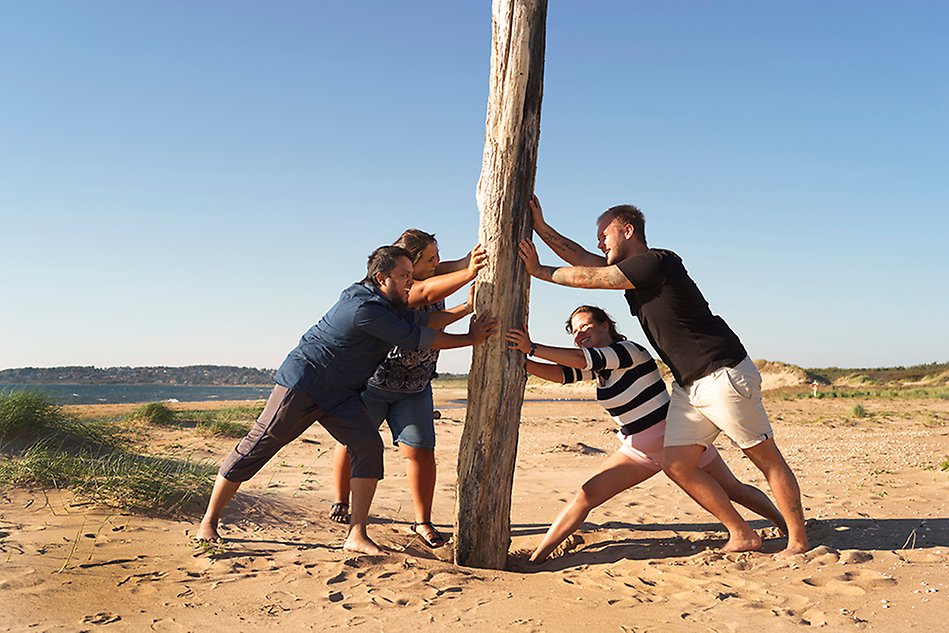 HISS2019 – Health Innovation as a process of ideation to implementation in complex healthcare ecosystems
At HISS, doctoral and master students will have the opportunity to discuss health innovations in lectures and creative workshops together with distinguished key note speakers, in-house researchers and pertinent end-users.
"I hope to be part of a positive change for a healthier Sweden. To achieve this, I think it is important that several professions work together interdisciplinary. With common forces, we can achieve a sustainable future."
Participant HISS 2018
Cross-disciplinary exchanges
Participating students come from multinational and cross-disciplinary backgrounds, creating a melting pot of competence and inspiration. This course offers a unique opportunity to be a part of creative and innovative processes that will result in students presenting their health innovation as a final pitch to representatives from business, health organisations, academia and end users.
HISS is a perfect way to extend your personal network and create international contacts. It might be the start of a fruitful relationship.
Come join other master and doctoral students in Halmstad this August for summer, sun and science!
Practical information
The summer school corresponds to 5 ECTS credits on doctoral level.
The formal requirement for participation is a completed BSc degree.
The price for HISS 2019 is:

SEK 1,500 for payments from Swedish authorities.
SEK 1,875 (including VAT of SEK 375) for all other payments.

The price includes tuition, welcome reception and closing lunch.
Payment by bank transfer for international participants:


Account holder: Halmstad University
Bank: Danske Bank Sverige
Box 7523, SE-103 92 STOCKHOLM
IBAN: SE4612000000012810112657
SWIFT-adress: DABASESX
Please identify the payment with reference 9160241 and your name.
Payment within Sweden to Högskolan i Halmstad, bankgiro 5328-2414. Please identify the payment with reference 9160241 and your name.
The number of participants is limited to 16 people.
Register for the Summer School
Last day for registration is June 10. Last day for payment is June 14.
Course Programme
Monday, August 19
Registration 12.30–13.00
The HISS Opening by Professor Jens Nygren, Programme Director Health Innovation, Halmstad University
Course information by Dr. Hélène Laurell, Halmstad University
Student research pitches
Keynote by Professor James Barlow, Imperial College Business School, UK: "Managing innovation in healthcare: Why is it such a problem?"
The user group's challenges by the Relatives Association
Inspiration lectures from practice – two different commercialization journeys – from ideation to implementation in a networked healthcare ecosystem:

Micael Gustafsson, CEO, Learning to Sleep
Petronella Gustafsson, CEO, Progress Me


Evening welcome dinner with bowling
Tuesday, August 20

Roundtable discussion on students' research projects together with Professor James Barlow
Keynote by Dr. Maya Hoveskog, Halmstad University: "Designing value creation for care"
Keynote by Dr. Pontus Wärnestål, Halmstad University: "The designer's toolbox for human centered service innovation"
Workshop I – Tools for value proposition design together with Dr. Maya Hoveskog and Dr. Deycy Sanchez.
Keynote by Dr. Hélène Laurell, Halmstad University: "Who is a customer in a networked healthcare ecosystem?"
Wednesday, August 21
Workshop II: Problem formulations together with representatives from the user group of the Relatives Association.
Workshop III: Solutions development using different tools together with Dr. Maya Hoveskog and Dr. Deycy Sanchez.
Student groups' work

Thursday, August 22
Keynote, Professor Jens Nygren, Halmstad University, Sweden: "How to develop a theory of change for your innovation?"
Workshop IIII: Follow-up with representatives from the user group.
Workshop IV: Peer-review among the groups and pitching presentations together with HighFive

Friday, August 23

The "Dragons' Den": The groups pitch their ideas to a jury.
Closing lunch 12–13
Meet our key note speakers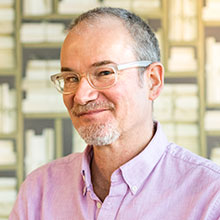 Professor James Barlow BA, PhD
Professor of Technology and Innovation Management at Imperial College Business School, UK. He was educated at the London School of Economics and Political Science. His work focuses on aspects of innovation in healthcare, from creation to adoption. He is particularly interested in the complex relationship between innovation in health technologies, services and infrastructure.
James Barlow has led or been involved in many research projects around the world and has extensive experience advising and consulting for government and industry. His current roles include Associate Director of Research for Imperial College Health Partners and President of the International Academy for Design and Health. James' latest book is Managing Innovation in Healthcare, published in January 2017 by World Scientific.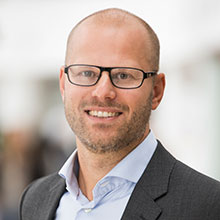 Professor Jens Nygren, PhD
Researcher at the research environment Center for Welfare Health and Sport at Halmstad University. Jens is also the Programme Director of the University's profile area Health Innovation, which aims to coordinate the University's profiling of research, education and collaboration within health technology and healthcare development.
Jens's research is mainly focused on the development of digital services that convey increased participation, improved communication and new care processes for children in healthcare. His teaching is mainly focused on innovation processes in the health sector and research ethics and ethics in the development of new welfare technology.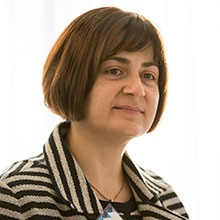 Dr. Maya Hoveskog, PhD
Associate Professor in Industrial Management at the Center for Innovation Entrepreneurship and Learning at the School of Business, Engineering and Science, Halmstad University. In her research she focuses on innovation processes with special interest in sustainability-driven business model innovation and value creation in collaboration with colleagues from different disciplines (e.g. environmental studies, design studies).
Within the field of Business Model Innovation she has been particularly interested in how the process could be organized, which stakeholders can be involved in different phases as well as what tools could be useful to support the innovation both when it comes to start-ups but also in established enterprises.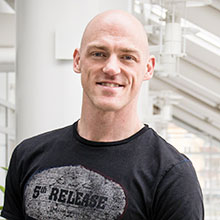 Dr. Pontus Wärnestål, PhD, Docent
Human-computer interaction researcher and Service Designer with 15+ years of work experience in User Experience and Service Design. In 2012, Pontus joined the Informatics department at Halmstad University, where he created the Digital Design and Innovation Bachelor programme that launched in 2013. Pontus's research on designing for Health Innovation in the context of peer support for children cancer-survivors has received multiple awards.
Currently, Pontus works as Director of Service Design at design agency inUse in Stockholm, Gothenburg, and Malmö, alongside academic research on Service Design for urban development and health innovation at Halmstad University.
Dr. Hélène Laurell, PhD ­­
Assistant professor in Business Administration within the field of International Entrepreneurship at the Center for Innovation Entrepreneurship and Learning at School of Business, Engineering and Science, Halmstad University. In her research, she focuses on the role of different networks, capabilities, business models and institutional healthcare settings for the process of a firm commercializing and internationalizing medical technology innovations. She is particularly interested in the roles of different stakeholders operating under different logics, such as healthcare providers, payers, regulators, patients or users, in a networked healthcare ecosystem and its influence on the adoption process of medical technology innovations. She has also worked interdisciplinary at Halmstad University in a project within a context of a smart home system for information sharing, health assessments and medication self-management for older people. She has a professional experience from the pharmaceutical sector.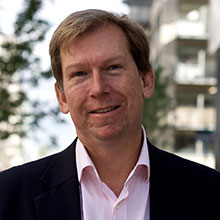 Micael Gustafsson, CEO
Micael Gustafsson is the CEO of Learning to Sleep, a Swedish company working with treatment of sleeping disorder. He is a frequent speaker around sleep, stress and how bad sleeping behaviour has affected especially the tech industry. He also runs the cluster organisation Clusterland Sweden, focusing on the digital health sector. Micael Gustafsson has a very strong industry background and has started several companies of his own. He has been active in different types of industry from the automotive industry to knowledge based consultancy firms. His main focus areas have been sales and marketing combined with business development. His theoretical background is an MBA in Political Science and Economics from Lund University. He has an extensive international network in Europe, the US, South America and Asia. He also got appointed European Cluster Manager of the Year 2012 by the European Cluster Collaboration platform, is a board member in several companies and work as an advisor for several regions in Europe on regional innovation.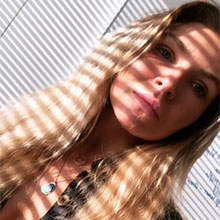 Petronella Gustafsson, entrepreneur
Petronella Gustafsson is a serial entrepreneur with a passion for making social impact. She is the CEO and founder of Progress Me – a start-up with focus on eating disorders and better self-esteem among young people. Despite her young age, she has already been involved in three different start-ups, working with sales for more than six years in different roles and has an education as e-commerce manager. She is used to have many processes going on at the same time, but can also focus on delivering high quality in what she does. Petronella Gustafsson is very passionate about finding new ways to solve problems that we have and getting to know new people.