Gerry Andersson is the recipient of the University's Prize for Collaboration and Innovation
For the third time, Halmstad University awards the Prize for Collaboration and Innovation. This year, the worthy winner is Gerry Andersson, coordinator of external relations at the School of Health and Welfare.
"It is amazing. I am both proud and happy, while trying to stay humble, because I know that a lot of people do great collaborative work", says Gerry Andersson.

After several years of working at the University, Gerry Andersson can now call himself a collaboration professional, and he describes collaboration as a means to develop the University.
"I have worked at the University for almost ten years and I have gathered a lot of knowledge and experience about collaboration, and the importance of keeping our collaboration projects very close to our core, which is education and research. Collaboration is mainly a means to develop education and research", says Gerry Andersson.
"This job has given me many contacts, many networks and many great meetings."
Gerry Andersson, coordinator of external relations
Recipe for successful collaboration
The collaborative work Gerry Andersson does consists of, for example, agreement deals between different partners and participation in development projects. Right now, he works a lot with student collaboration, which mainly consists of student graduation projects in collaboration with businesses and organisations. His hope is that many students want to do their graduation projects based on the needs in the municipalities surrounding the University. There are many interesting subjects for the students to focus on in projects like these, for example health enhancement in urban development or sustainability.
Gerry Andersson also works a great deal with anchoring and building relationships.
"I am very fond of having a continuous dialogue with different partners. What I mean is, conversations that are allowed to take some time and where finding a quick and direct solution is not the main goal. It is about having established relationships so that when the window of opportunity opens, we are ready. That makes it possible for us to act and collaborate much, much quicker", says Gerry Andersson and continues:

"Something I always come back to concerning collaboration and co-producing is anchoring. It is important to be clear about expectations, both the ones we have from an education and research perspective, and the ones our partners have. The trick is to ask the questions: Can we compromise? Do the expectations align with our opportunities? Next is to make the goals concrete to create win-win situations. It is possible that the effects of the collaboration are not visible at the same time, but in the long run there has to be an equal amount of 'win' for all parties."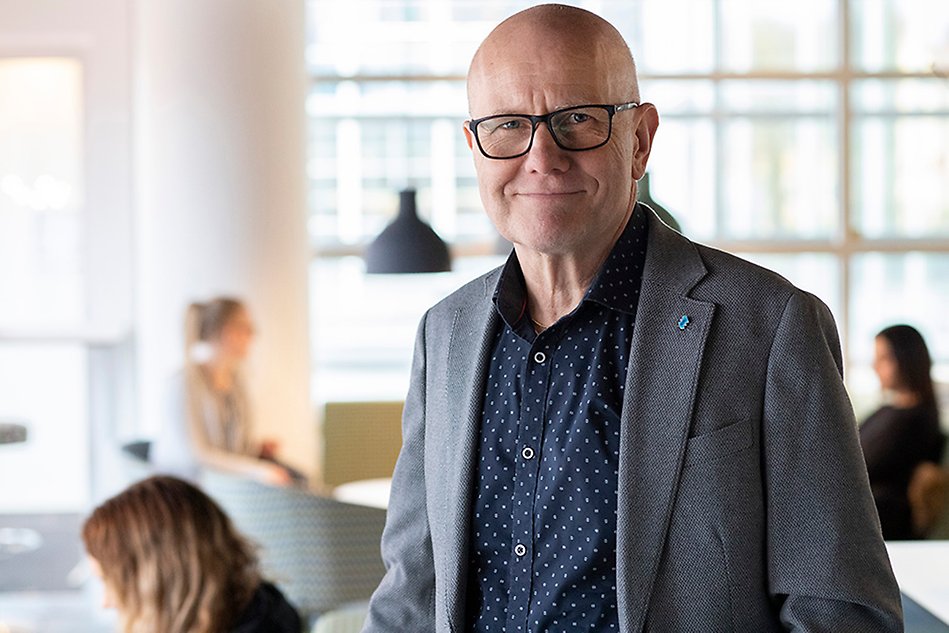 Coffee + collaboration = success
Collaboration is also about personality and dedication, according to Gerry Andersson. His best advice is to listen a lot, create trust and be knowledgeable about opportunities and limitations for both your own organisation, and your collaborative partners' organisations. Another important success factor is coffee, it should never be underestimated as a tool to create great collaboration.
"Coffee is a great way to network and build relationships", he says and laughs.

Collaboration and innovation
The Prize for Collaboration and Innovation is not awarded to someone who has only done successful collaborative work, it must also have been done in an innovative way. The jury describes Gerry Andersson as a true innovator.
"Innovation, re-thinking and using methods in new ways can be done in any area. I try to work with finding new means and methods to create collaboration or co-creation, which is the word I best like to use when it comes to collaboration. It is all about finding ways and people to connect with, and in that process, you sometimes have to be quite pragmatic, even if I am a person who really wants to stick to the organisational structure and have the correct discussion on the correct level. But I think the part with being pragmatic and trying to find solutions can be considered innovative."
Gerry Andersson is good at finding solutions and working strategically with collaboration, but when he feels like he is not getting anywhere, he thinks of a quote by the American journalist H.L. Mencken:
"For every complex problem, there is an answer that is clear, simple and wrong", says Gerry Andersson and emphasises the last word.
The point is that it is important to take the time to understand and really know what the challenges mean. It is about what can happen if there is a demand for a quick and easy solution.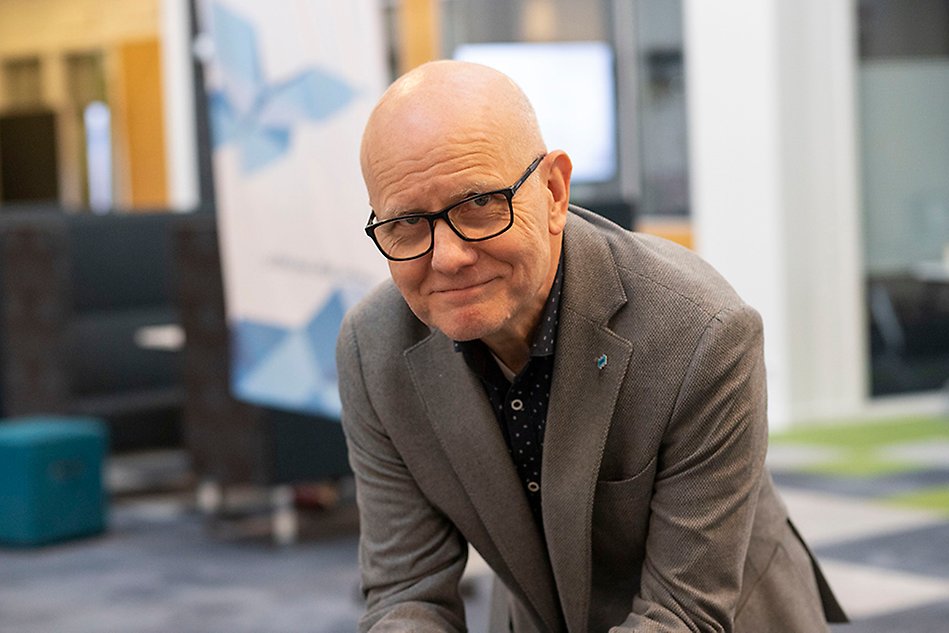 "It has given me friends both in Sweden and abroad"
A coordinator of external relations does many different things and meets many different people, and that is exactly what Gerry Andersson likes most about his job.
"Almost everything about my job is a lot of fun. There is frustration when things do not go our way, but it is a great job. It is a social job where I get to meet dedicated people, both in our organisation and in our partners' organisations. I get to be present in different settings and forums. It is a pretty free job, with independent responsibility."
Gerry Andersson has a job he really likes, and he feels it has given him many advantages, both in his professional and private life.
"Professionally it has given me many insights into how other organisations work. I think that is interesting from many perspectives. Privately, it has given me friends, both in Sweden and abroad, and that is really great", he says and smiles.
The award is presented at the Academic Ceremony at Halmstad University and consists of a diploma and a 3D printed version of the winner himself, made at Fab Lab.
Read more about the Prize for Collaboration and Innovation.
Read more about Academic Ceremony.
Text, video and photo: LINNÉA ANDERSSON