Frida Stranne awarded Halmstad University's Prize for Collaboration and Innovation 2020
For the fourth year in a row, Halmstad University is awarding a prize for collaboration and innovation. The prize is awarded to Frida Stranne, Senior Lecturer with special focus on American politics and societal development. Frida Stranne is awarded this prize due to, inter alia, her long-standing work on sharing knowledge, not least as a sought-after expert in the media. She is also a role model for women by daring to take her place on the grand stage and make female researchers more visible.
"In today's social climate, it is more important than ever as a researcher to be present and stand firm as the winds of disinformation and 'free thinking' blow all around us."
Frida Stranne, the recipient of Halmstad University's Prize for Collaboration and Innovation 2020.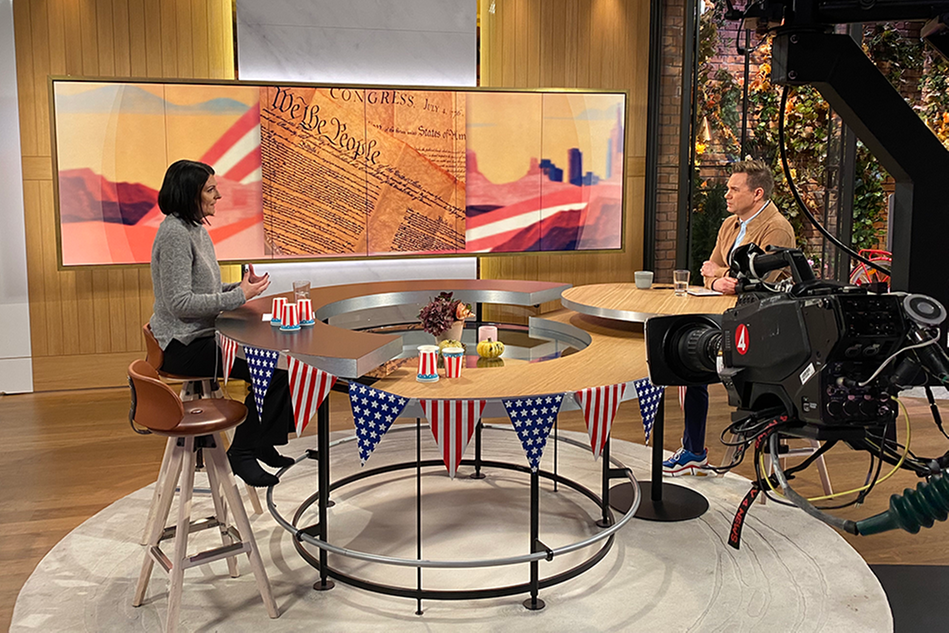 "It is always nice to be recognised when you have worked hard for something. Halmstad University has so many researchers with excellent skills in collaboration, which makes this an even greater honour. There are many who deserve this award!" says Frida Stranne.
Anders Nelson is Deputy Vice-Chancellor for Collaboration, Innovation, and Internationalisation.
"Frida's dedication to contributing academic perspectives to the public debate is tireless and I greatly respect that. Her work and knowledge have truly contributed to increased visibility for Halmstad University", says Anders Nelson.
Those who come into contact with Frida Stranne at work know her as a structured, competent person with great commitment to everything she does, regardless of whether it is in her role as Senior Lecturer with teaching and research, or as Research Support Coordinator within the research environment CLKS, Centre for Learning, Culture, and Society. Previously, she spearheaded the development of the institution-wide Common Core concept. As a researcher, she is also associated with the Swedish Institute for North American Studies (SINAS) at Uppsala University.
Many and varying commitments
Frida Stranne is also a highly sought-after expert commentator and lecturer with respect to American politics and societal development. Her list of commitments is long! This fall (2020), we have been able to see and hear her provide expertise on the United States on TV4, and through columns and a series of reports for Expressen. She also operates the blog and podcast Amerikaanalys together with fellow researchers.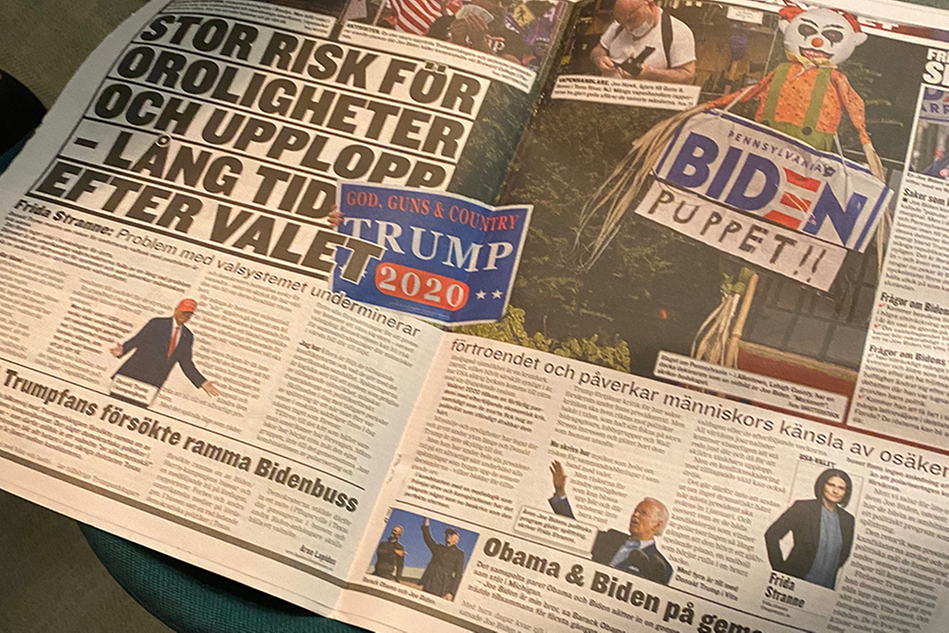 Some of Frida Stranne's collaborative work
Has participated in all major Swedish media and is the University's most visible researcher in the Swedish media.

Svenska Dagbladet's

expert in connection with the US presidential election in 2012.

Expressen's

expert in 2016 and then a columnist in the newspaper.
Expert commentator on TV4 in 2020.
Writer for the National Encyclopedia, articles about the United States.
Runs her own podcast and blog,

Amerikaanalys

(amerikaanalys.se)
One of the researchers in "

Stjärnspäckat

" – reflections from the US presidential election 2020 by leading researchers.
Frequent speaker and panelist.
Has previously conducted cooperation between the Armed Forces and the University as well as collaboration projects with the Police Authority.
Coach in a gender coaching programme for equal managers.
Former programme manager for Common Core at the University, which is based on collaboration between the University and other societal actors.
Her public role has resulted in a constantly expanding network of everyone from politicians, culture professionals, and industry representatives to other commentators, journalists, and authors. Competent people offering Frida Stranne fresh perspectives on her area of research.
"It is incredibly fun and exciting that I, through my work, find myself in so many situations that I would otherwise never have gotten to experience. I learn so much from meeting people who have encountered the United States in other ways than I have and who have a different perspective. I was even invited to a performance at the Royal Dramatic Theatre (Dramaten) to spend a day with the actors involved in a play referencing the United States to talk about living conditions in America. The fact that I get to meet and get to know people I otherwise would never meet also has lots of exciting ripple effects."
Collaboration and field studies
Sometimes, ideas for transnational projects emerge. In 2020, Frida Stranne published a book co-written by DN reporter Sanna Thorén Björling and wrote a series of reports for Expressen with journalist Magda Gad. She is constantly invited to talk about the United States in many interesting contexts.
Collaboration is fun, but also challenging. It takes time. Frida Stranne often works far too much.
"In some ways, I draw energy from my work being so varied. I have always been passionate about drawing inspiration and learning from other activities – and from other people. Our societal challenges demand that we seek new opportunities everywhere and try to cluster competencies into a cohesive whole. It is difficult, but this is how I always try to work; meeting people, learning from them, and sharing what I know."
Research had to take a backseat for a while, but over the years, she has always stuck to doing field studies in the United States in parallel with teaching, administration, and media assignments. Her role in the media has in itself offered her valuable experiences that now lead to research projects.
The most difficult part is dealing with the media's restrictions and successfully provide meaningful commentary in a very short amount of time – to make sense of what is happening without sounding trite.
"I have commented on the United States in all Swedish media since 2012, participated in hundreds of TV and radio interviews and written a series of columns, opinion pieces etc. in daily press and periodicals, and it is only now that I have begun feeling somewhat comfortable doing it."
The most powerful incentive
Frida Stranne never sought to be in the limelight or enjoyed the attention. On the contrary, she has struggled with that role. Within academia, media appearances are sometimes scoffed at, but Frida Stranne's most powerful incentive is to shine the light on female researchers.
"In 2012, the year after defending my PhD thesis, Svenska Dagbladet asked me to act as their expert during the Unites States' presidential election. I had serious reservations, but the request came around the same time as the publication of a report showing that only 18 percent of all experts within politics and economics were women. If you want to change that, you must say yes when opportunity knocks."
Another important driving force to her is that she, in the course of her research, has found the Swedish image of the United States to be superficial and partly problematic, something she has wanted to change.
Nowadays, Frida Stranne is a public figure. Being recognised and constantly expected to comment on or discuss the United States in all types of situations is not always fun.
"Putting up with all the hate and various threats is the hardest and what makes you want to throw in the towel a lot of the time", she says and continues:
"But it is fun when people approach me or contact me to tell me they have managed to understand something about the United States a bit better based on a column, television segment, or the book that came out this year. We have received an enormous amount of positive response to it, from all sorts of unexpected sources. With a public role comes power, which you must be conscious of and wield with respect."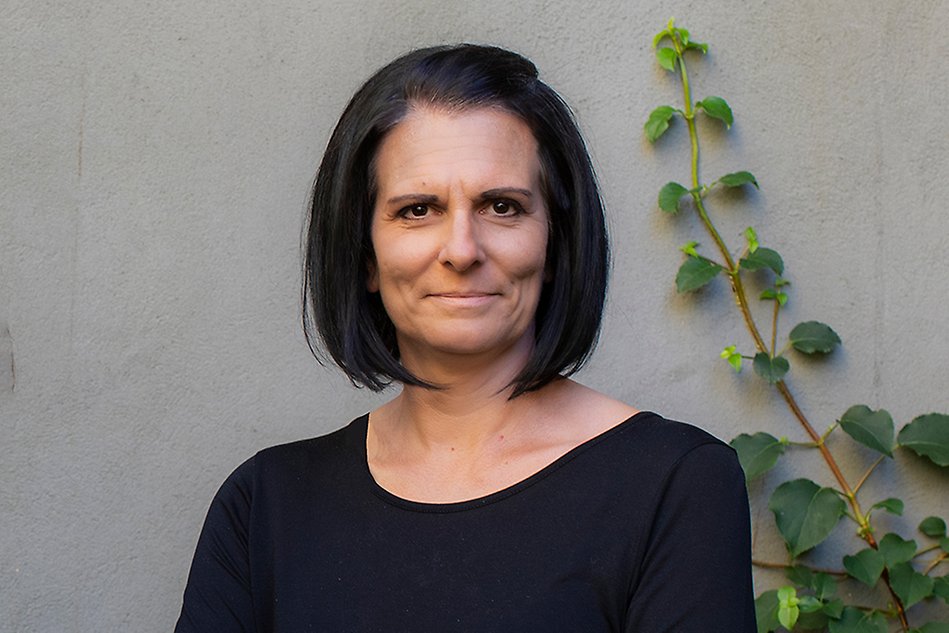 Frida Stranne also recognises the importance of appearing before a wider audience. She grew up in a working-class home and is keen on making knowledge available outside the 'halls of the elite'.
"In today's social climate, it is more important than ever as a researcher to be present and stand firm as the winds of disinformation and 'free thinking' blow all around us."
Text: Kristina Rörström
Translation: Space360
Footnote: Frida Stranne's and Sanna Thorén Björling's book is called "Supermakten: vad varje svensk bör veta om USA" [The superpower: What every Swede should know about the US]