Machine errors can be predicted when companies and researchers collaborate
Maintaining a sterile and high hygienic standard is of great importance in hospitals. Sterilizers are machines used to sterilize hospital equipment. If a sterilizer breaks down, it can have major consequences.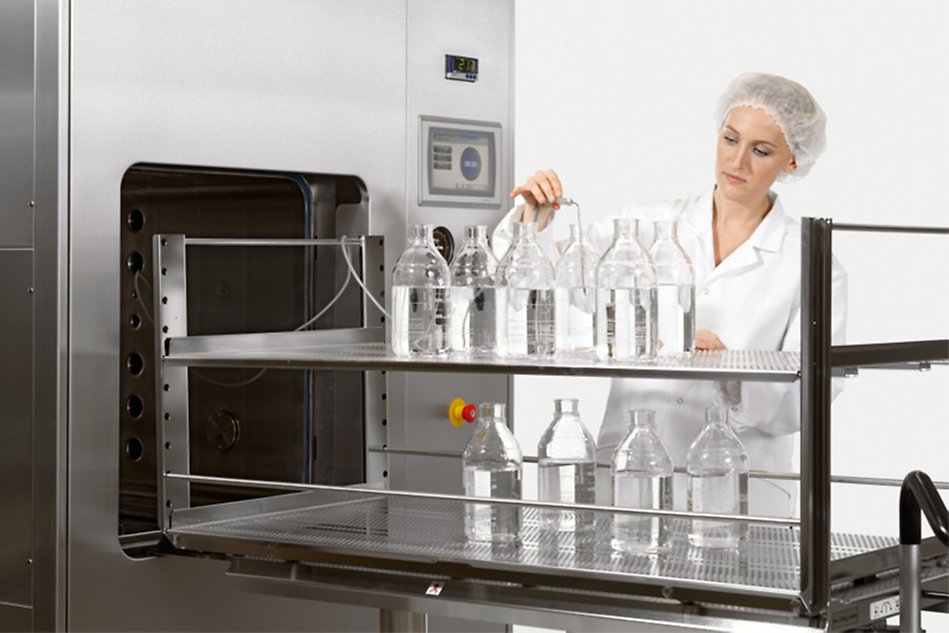 "Sterilizers are important in hospitals, and being able to predict errors before they occur is very valuable."
Pablo del Moral
Industrial PhD student Pablo del Moral at Halmstad University is active at Getinge Sterilization AB and has conducted the research project PRIME (Predictive Intelligent Maintenance Enabler) for the past five years. The goal has been to predict when machines need care and repair, so-called predictive maintenance, in other words before the machine breaks down.
"Tests and analyses have been carried out on the sterilizers that the Getinge company manufactures. Sterilizers are important in hospitals, and being able to predict errors before they occur is very valuable", says Pablo del Moral.

Predictive maintenance can save time and money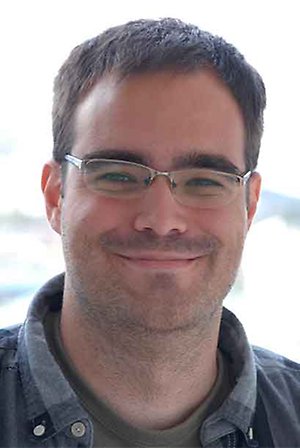 Today, it is common to collect data using sensors on, for example, vehicles, sterilizers and various types of industrial equipment. The PRIME project develops ways to create models so that the data can be used to predict damage, wear and tear and errors. An important question to answer concerns exactly what the collected data can help to predict. It is also important to identify the types of errors that cannot be predicted, so that methods for different scenarios can be developed.
"We try to predict errors by studying the machines' operating data. At the moment, such data cannot monitor the status of the machines in the way we want in PRIME, but are designed based on other reasons such as safety, compliance with regulation and control of processes", says Pablo del Moral.
With predictive maintenance, reliability can increase and operating costs decrease. This is done by getting information in advance about what is about to break in a machine and when. It improves the operating time of machines, which increases productivity.
"The goal is to be able to predict faults in a machine before they actually occur. This enables us to plan non-disruptive maintenance measures in the machines, which reduces downtime and increases operation. By not routinely replacing components that still work well, costs are also reduced. In the future, it can also decrease the number of incorrect maintenance measures and facilitate the diagnosis and repair process performed by technicians in the field", says Pablo del Moral.
The knowledge developed in the PRIME project on predictive maintenance can be used to determine where new sensors should be placed to improve the overall performance of the preventive maintenance system.
About Pablo del Moral
How did you become interested in machine learning, AI and intelligent systems?
Problem-solving is the key component in machine learning. It's something I've been interested in all my life, and that's what made me study physics. However, I did not get caught up in research in physics and therefore started looking for other alternatives. I had heard that physicists were good at Machine Learning and investigated it further.
When and where were you born?
In Granada, Spain, in October 1989.
What is your education?
I have a degree in physics from the Universidad Complutense de Madrid, a Master's degree in particle, nuclear and astrophysics from the Technische Universität München and a Master's degree in computer science from the Universidad de Granada.
When did you come to Halmstad University?
I came here in the autumn of 2016 when I started my doctoral studies here.
Why did you choose Halmstad University for your doctoral education?
One of my professors in Granada told me about a doctoral offer at Halmstad University. I was intrigued by the opportunity to be an industrial doctoral student and be able to work both at the University and at a company and to do research on "real" problems.
What are your plans for the future?
I expect to finish my doctoral education at the beginning of 2022. That is my full focus right now. After that, the future is still a bit unclear. But I will continue to enjoy what I do and take care of my family.
The project involves many parties
PRIME is an example of a real collaboration project, not only between Getinge Sterilization AB and the University. Several people from different departments within Getinge Sterilization AB have also been involved in the project since the start, from service teams in France and Sweden to AI teams in Denmark and Ukraine. Before the pandemic broke out, there was also a collaboration with New Karolinska Solna, who shared their results.
"Getinge is a good example of a traditional manufacturing company that is going digital. The company has a huge amount of information about the machines and their processes. Without our close cooperation, the PRIME project would not have been possible", says Pablo del Moral.
The President at Life Science Getinge AB, Harald Castler, agrees with the importance of PRIME:
"If we can solve the problems studied within PRIME, it would be a big step forward for both Getinge and our customers", says Harald Castler.
Text: Anna-Frida Agardson
Top illustration: Getinge AB (Anders Sällström)
Portrait photo: Roland Thörner
A strategic collaboration between Halmstad University and Getinge Sterilization AB
Halmstad University and Getinge Sterilization AB have collaborated for many years and in 2020 initiated a ten-year strategic collaboration agreement. Together, the parties want to promote development in research, innovation and education with a particular focus on digitization. The purpose is to be able to find solutions to various societal challenges in the health area.
Industrial graduate school, EISIGS
Pablo del Moral is doing his doctoral studies within the Embedded and Intelligent Systems Industrial Graduate School (EISIGS). EISIGS is funded by the Knowledge Foundation, complemented by funding from industrial partners as well as from Halmstad University.