Alumnus of the Year: "The value of studying at a smaller university is great"
"By innovative thinking and a positive outlook, he is a valuable ambassador and collaboration partner for the University" and that is why Peter Uppman, Innovation Strategist at Region Halland, is awarded Alumnus of the Year at Halmstad University.

"I am very proud. Halmstad University is very close to my heart."
"I am still very involved with the University. It is incredibly informative to meet today's students."
Peter Uppman
For the fourth year in a row, Halmstad University gives extra attention to an alumna or alumnus who is a good ambassador and after their studies continue to contribute to the University and its development. This year's recipient of the award Alumna/Alumnus of the Year is an honoured and proud Peter Uppman:
"It is an incredible honour to receive this award, it means so much to me. Halmstad University is very close to my heart. I have had a connection to the University throughout my entire professional life and I think Halmstad University does a lot of good. I feel very proud to receive the award."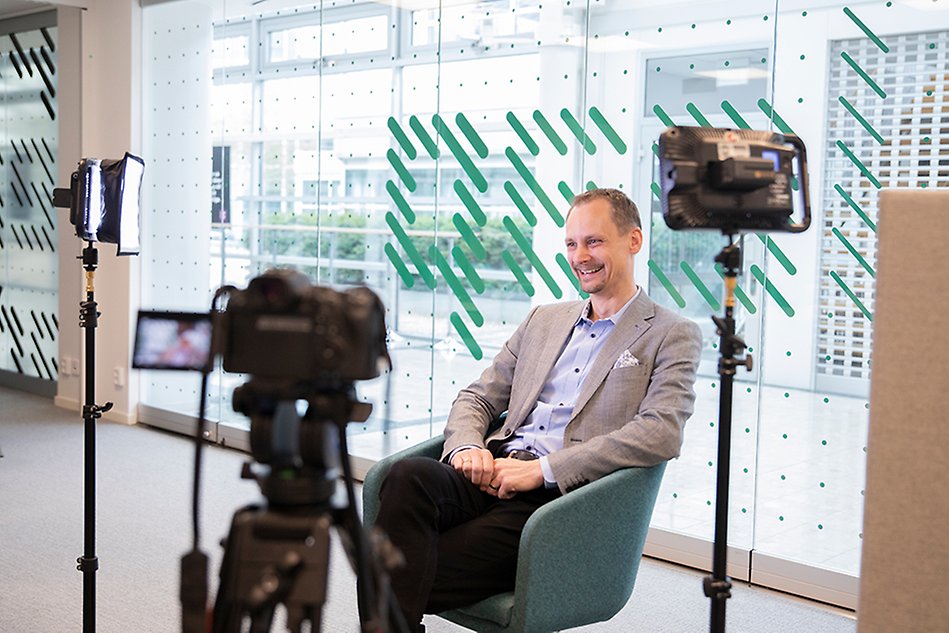 Peter Uppman is a valuable ambassador and important collaboration partner for the University.
"Peter does a lot for the University. For the students' development as well as through the collaboration work that he does. It is great to see that his commitment has stayed strong for over 20 years, and he really deserves the award Alumnus of the year", says Anders Nelson, Deputy Vice-Chancellor at Halmstad University.
Collaboration with the University since 1996
Peter Uppman moved to Halmstad in 1996 to study the Programme in Innovation Engineering at the University. A move that not only became the start of his career but also came to mean a lot for him personally.
"I would say both my private and professional lives are completely dependent on me having studied at Halmstad University. It has shaped my entire life. I am married to another innovation engineer who I met at the University. We did not actually meet through studies but through my involvement in the study social groups, for example the student theatre group Halmstadspexet. I am still, more than 20 years after graduating, in contact with several of the members through the theatre group Göörglad."
After graduating from the University, Peter Uppman started a company with one of his classmates. They received help from what was then called the Iat the University to get their company started. That also led to them staying on campus for another five years since they got an office space together with several other start-ups.
"We had an incredible network there with other people who had started companies, who were all from Halmstad University from the start. I still have that network today and it has helped me a lot."
To work in the same buildings as the University was only the start for Peter Uppman's continuous connection to the University after graduating.
"I also got to work at what was then Science Park Halmstad and today HighFive, with the incubator and development. Had I not done that, I would not have ended up where I am today, that is for sure. What the University has given me has benefit me a lot."
Still a lot of involvement
Today, Peter Uppman works as an Innovation Strategist at Region Halland. As a part of his employment, he is a Business Coordinator at Leap for Life, an innovation centre which is funded by, among others, Halmstad University and Region Halland. Both in his professional roles and outside of that, Peter Uppman gives a lot of his time to the University.
"I am still very involved with the University. I am a mentor to a third-year student from the programme in Innovation Engineer every year and I am in the jury for the scholarships from Sten Fåhré Memorial Foundation. It is incredibly informative to meet today's students", says Peter Uppman and continues:
"I spend two workdays every week at the University since Leap for Life has its office there. The University really puts its mark on both Halmstad and Halland and that is why it is important to keep the connection. A lot of the development and innovation in Halland comes from the University and regional development is an important part of my job."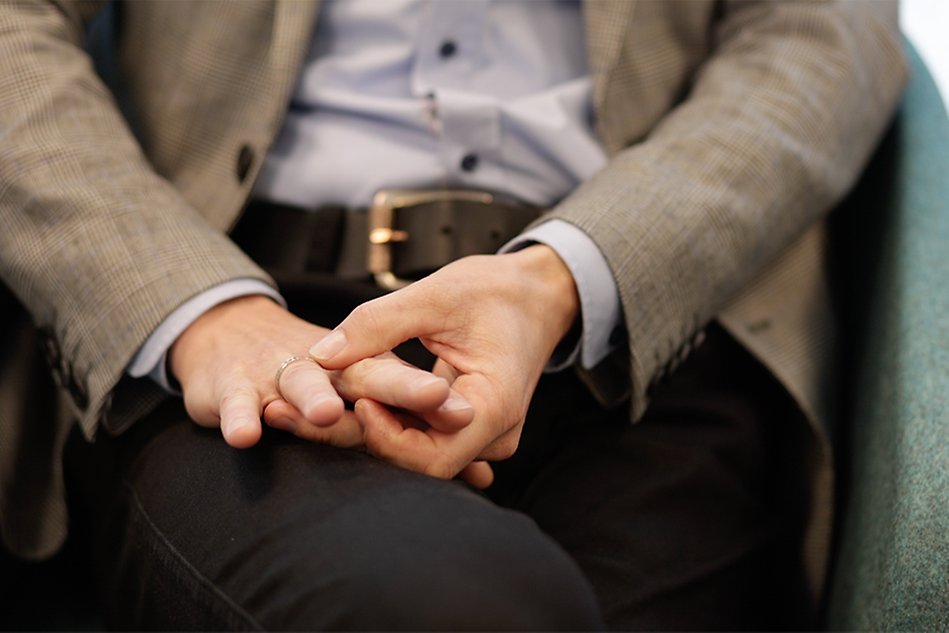 More than just education
To Peter Uppman the education was important, and he brought a lot of the knowledge within economy, marketing and administration to his own company. Courses that dursing his studies felt unnecessary were later of great use. Something that has been of even greater use to him are the networks that he created during his studies. That is also a piece of advice he would like to give to the students that are now graduating from Halmstad university.
"I think everyone who graduates from Halmstad University brings something very valuable with them. The value of studying at a smaller university, which has a completely different network than the bigger universities, is great. You have a lot to gain from that! A piece of advice I want to give all students who graduate now is: maintain that network and bring it into your professional life – and make your own future!

Text and video: Linnéa Andersson
Photo: Dan Bergmark