Appreciated summer school where district heating met AI
At the end of August, a week long international summer school in district heating and cooling was arranged in Karlshamn. It attracted 21 young talents from several different European countries. Halmstad University was one of the organisers, and the University's researchers in both district heating and artificial intelligence (AI) contributed with their expertise through lectures and workshops.
"The participants were very happy! They enjoyed the lectures and the interactive workshop."
Kobra (Farzaneh) Etminani, Assistant Professor in Information Technology
The summer school, which this year was called "9th International DHC + Summer School" (DHC is an abbreviation of District Heating and Cooling), was organised by the European network for district energy, Euroheat & Power. They arrange a summer school every year for Europeans who are interested in the area. Halmstad University, together with NetPort Science Park, NODA Intelligent Systems and Danfoss, has been co-organisers of the summer school for two years in a row. Last summer, it was held completely digital as a result of the Covid-19 pandemic, but this year, the summer school could be arranged in physical form on 22 to 27 August in Karlshamn.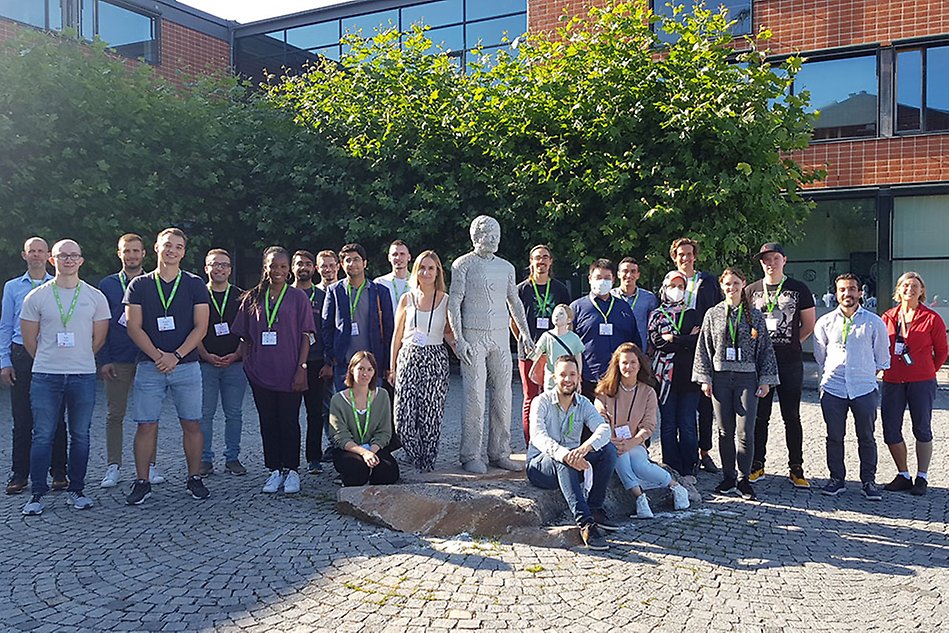 "Committed and talented students"
The summer school gathered 21 students, doctoral students, and young professionals from different European countries to learn the basics and the latest in district heating technology, where focus was on how to engage and strengthen the customer with the help of AI. The week offered lectures, workshops, virtual study visits and networking, and ended with a group project assignment.
"I was very glad to once more have the opportunity to give a lecture at the DHC+ summer school. This year the topic was "heat reuse", where I gave an overview of past and current research trends on the potentials for integrating more excess heat and renewable heat resources in European district energy systems. The lecture was very well received by the students", says Urban Persson, Professor in Renewable Energy Systems, and continues:
"It is always rewarding to meet dedicated and talented students who are taking an active interest in technologies and system-solutions for a more energy and resource efficient future energy system. This time, in particular, the venue at NetPort Science Park in Karlshamn provided a great and welcoming setting for the event".
Appreciated interactive workshop
Kobra (Farzaneh) Etminani, Assistant Professor in Information Technology, says that they also received positive feedback on the elements of machine learning:
"The participants were very happy! They enjoyed the lectures and the interactive workshop. We designed the workshop using real data from several district heating substations, and we provided them with hands-on exercises around a few topics (data visualization, supervised and unsupervised machine learning) using that data. Participants could interact using Jupyter Notebooks, where we provided the programming codes. Not only did they learn the programming part, but they could also manipulate when needed".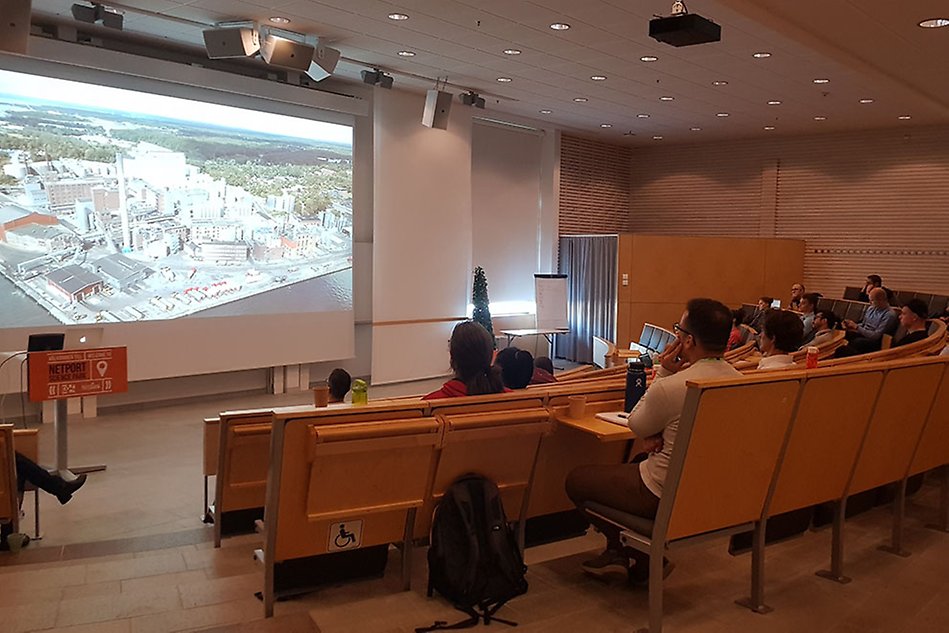 Slawomir Nowaczyk, Professor in Machine Learning, adds:
"The opportunity to try things out on their own, not just hear about them, was greatly appreciated. The participants had very diverse backgrounds, with various levels of how computer-savvy they were, but my impression is that everybody found something interesting".
Text: Louise Wandel
Photo: NetPort Science Park
Read more
Summer School: 9th International online DHC+ Summer School

External link, opens in new window.
Euroheat & Power

External link, opens in new window.
The District Heating group within RLAS (in Swedish)

External link.
Research Environment Embedded and Intelligent Systems (EIS)

External link.
The organisers for the DHC+ Summer School were Euroheat & Power, NetPort Science Park, NODA Intelligent Systems, Danfoss and Halmstad University. The sponsors were Cetetherm, Karlshamn Energi, Södra, Sparbanken i Karlshamns Näringslivsstftelse, AAK, Crossbreed and Karlshamnsfastigheter.