The library offers search support, lectures and workshops on information literacy and reference management.
We design library instruction together with teachers to help students achieve the learning outcomes related to information retrieval.
Contents
Teaching is often carried out several times in the same programme. In these cases, there should be a progression of content. Teaching librarians actively work for integration and progression.
It is important that the teaching is linked to course assignments where information skills are needed, such as writing an essay.
Examples of content:
search strategy
relevant sources of information
critical evaluation of sources
critical evaluation of search results
interpretation and management of references.
Contact
Teachers are welcome to contact us to book a library class for their particular course and program. Use our booking form on Insidan. The request must be made at least 4 weeks before the desired class.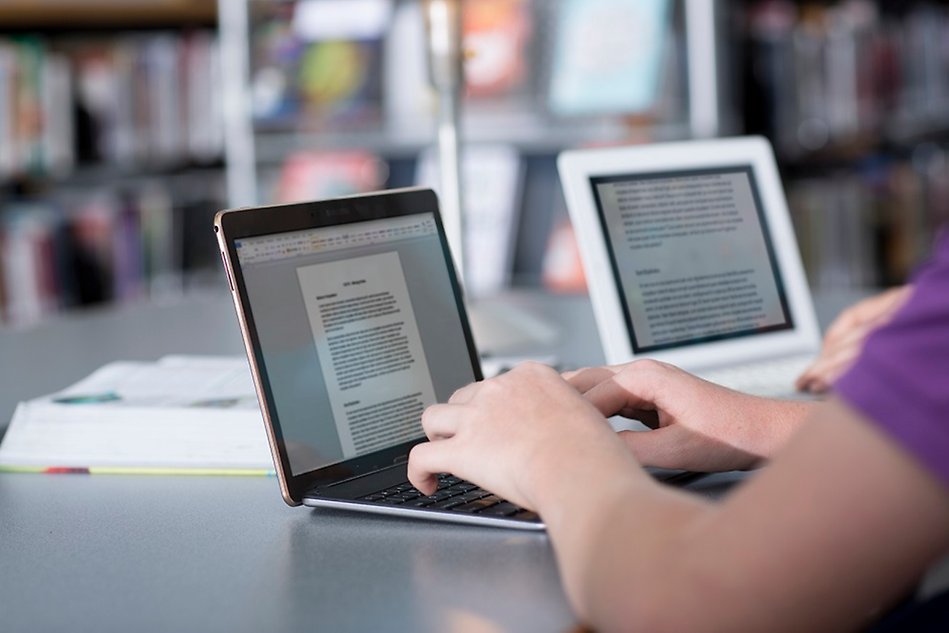 Literature searching support for students
Need help finding information or have other questions related to information retrieval?
Search support

Contact the helpdesk in the library with your questions about information retrieval.
Digital information desk and drop in via Zoom (during term)
Monday-Friday 12.00-14.00 we are available in our drop in room to answer searching and reference questions. On Wednesdays between 12.30 and 13.30 we have extra staff available for searching and reference questions that takes more time.
Library drop in

Book an appointment
If you need further help you can in some cases make an appointment for a one-on-one consultation (up to 45 minutes). This service is a follow-up/complement to the library's teaching and does not replace this.
To make an appointment you have to be a student at Halmstad University and in the process of writing your thesis.
If you want to schedule an appointment please send an email to the library with the following information
your name and student email address
course/programme
the subject of your thesis.
Drop in and booking is only offered during term.
Distance students
If you at a distance student at Halmstad University you can get support via telephone or Zoom.
Student at another university
If you are a student at another university, contact the library there for individual support.
Literature searching support for researchers
Do you need help with searching the literature for a systematic review or similar? We offer support in various forms. Contact the library for a consultation and we will further discuss your needs.