Welcome to a new semester!
The spring semester has started! We are happy to welcome all of our students to the University. There are some things that are important to think about at the start of each semester, whether you are a new or current student at Halmstad University. We have collected this information below to make it easier for you to get started.
Registrering på vårterminens första kurs
Have you already studied one semester at Halmstad Unviersity and have not yet registered for the spring semester? Go to Student Ladok and register before January 26, to be able to start your new courses.
Student Ladok

New student? Get started with your studies!
Did you miss the introduction meeting? Via the link below you can find a comprehensive guide to what you need to know as a new student at Halmstad University. If you prefer a physical copy, pick up the magazine "Student Guide" from Service Center.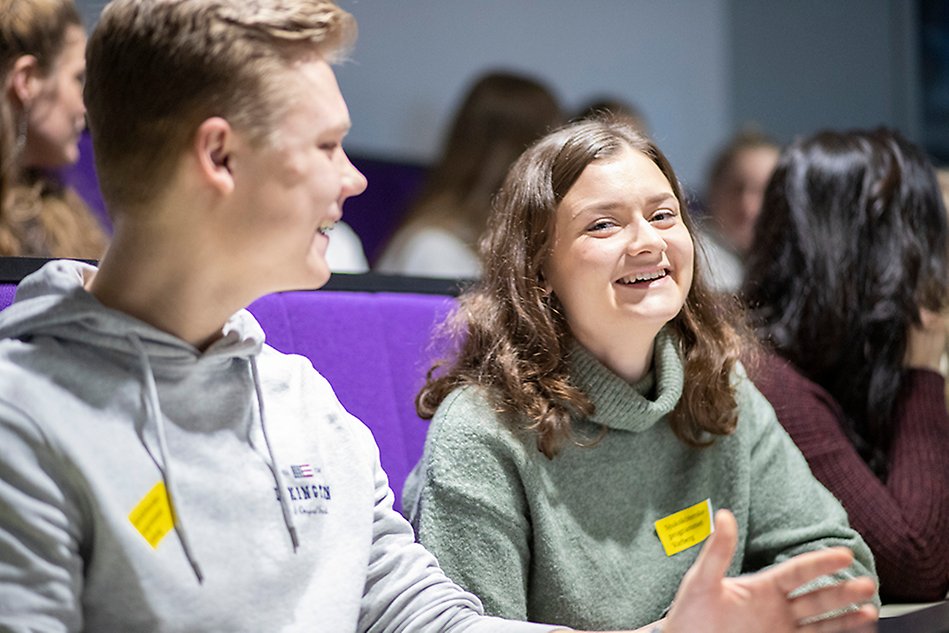 Find all you need at hh.se/studentweb
The student web is your go-to-place to find shortcuts to your digital tools, the student calendar, student news, the University Library and much more. Are you looking for information regarding exams, study technique or printing services? Use the search function or choose one of the categories in content A–Z.
Check out what's going on in the student calendar
In the student calendar you can find both fun and useful activities, anything from inspiring lectures and workshops to social activities organised by our student associations. In the upcoming weeks you can for example go ice-skating, celebrate valentines day in the glass aisle and join workshops to develop your study technique. In the student calendar you can also find the registration periods for exams.
Join the Freshers' week!
The Student Union organises social activities for new student between January 30 and February 1. Take the opportunity to meet new friends and explore both campus and the city of Halmstad!