Vitalis and Medical Informatics Europe
CAISR Health will be present both at the Vitalis fair and the MIE conference at the Swedish Exhibition & Congress Centre, Gothenburg on 22-25 May 2023. Researchers will lead and participate in various lectures, panel discussions and workshops.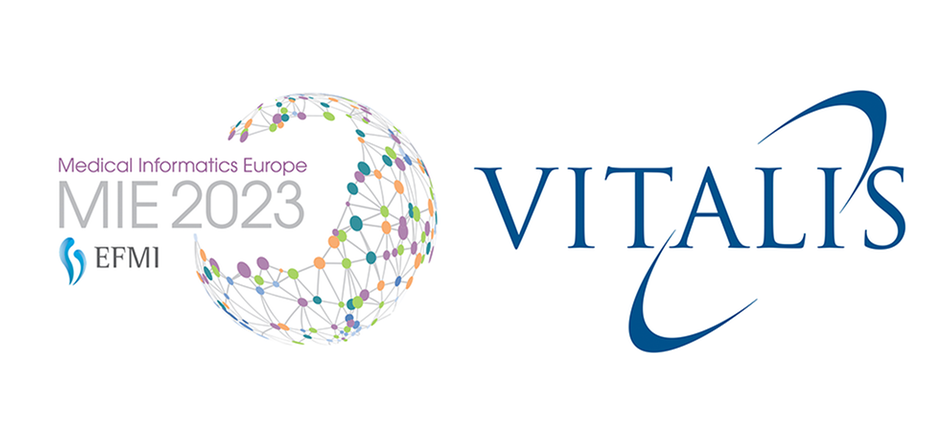 Vitalis
Vitalis is the largest eHealth event in Scandinavia. It´s a meeting point for everyone working strategically or operatively with business development and eHealth issues within healthcare and welfare. Visitors are from municipalities and county councils as well as from authorities and the private sector.
Medical Informatics Europe

The Medical Informatics Europe (MIE) conference theme for 2023 is "Caring is Sharing", and this is closely connected to the rapid development of health data sharing taking place both in Europe and globally.
Projects within the research programme Information Driven Care, including CAISR Health and Health Data Centre, have had several abstracts and workshops accepted at both Vitalis and MIE. CAISR Health will also host a tutorial together with Region Halland, AI Sweden, IMY, Sahlgrenska etc. on 22 May.
Registration
Please consider participating in this exciting event by registering for our MIE2023 Tutorial "Transitioning from Data to Patient Benefit" using discount code "MIE-Free" as well as the Vitalis conference (no discount code available).
Registration for MIE2023 Tutorial

External link.

Note: There is a separate registration for the MIE2023 Tutorial session as it takes place before the before the official start of the Vitalis conference. If you have any questions about the individual activities hosted by Halmstad University, contact the respective responsible researchers listed in the programme.
View the programme

External link.
Separate registration for the MIE2023 Tutorial session

Note: There is a separate registration for the MIE2023 Tutorial session as it takes place before the before the official start of the Vitalis conference. If you have any questions about the individual activities hosted by Halmstad University, contact the respective responsible researchers listed in the programme