As a student at Halmstad University you must be able to present a valid ID document when you want to collect your written exams from Service Center or obtain an access card. We scan ID cards to make these controls easier and faster and to ensure that the ID cards are authentic and valid.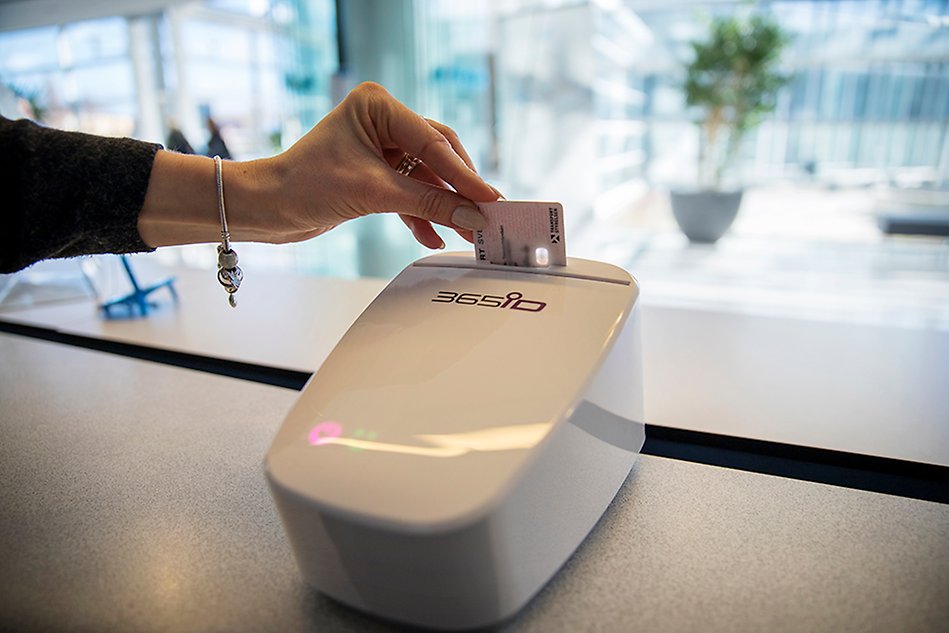 How the scanning works
When your ID card is verified in the scanner (Verified by 365id), an image of the ID card is taken simultaneously. The scanner displays either a green, yellow or red symbol, depending on the result.The scanned image of your ID card will not be stored in any database, neither at the University nor 365id.
What do the symbols mean?
Green symbol: The ID card is valid.
No action is required.
Yellow symbol: The ID card cannot be identified.
A manual check is carried out to ensure the validity.
Red symbol: The ID card is not valid.
The reason may be that the card is damaged, falsified or that the ID document has expired. If you cannot display another valid ID document, you will not be able to collect your exam or obtain an access card.
Forged ID documents may be reported to the police

If a student is caught with a falsified ID card the student may be reported to the police. To hold a falsified ID document is considered forgery, which is a criminal offense.
What is 365id?
The Halmstad Company 365id AB is the University's provider of the Verified by 365id service, with its associated identity security scanner. When an ID document is scanned, it is controlled by the 365id server and database, and the authenticity status of the ID document is delivered directly to the scanner.