Return of International Day great success
During International Day on Tuesday last week, students from 17 different countries gathered in the S building to share their cultures with other students, staff and even some external visitors. There was, among other things, food, desserts, dancing, singing and traditional clothing, and some seriously good vibes.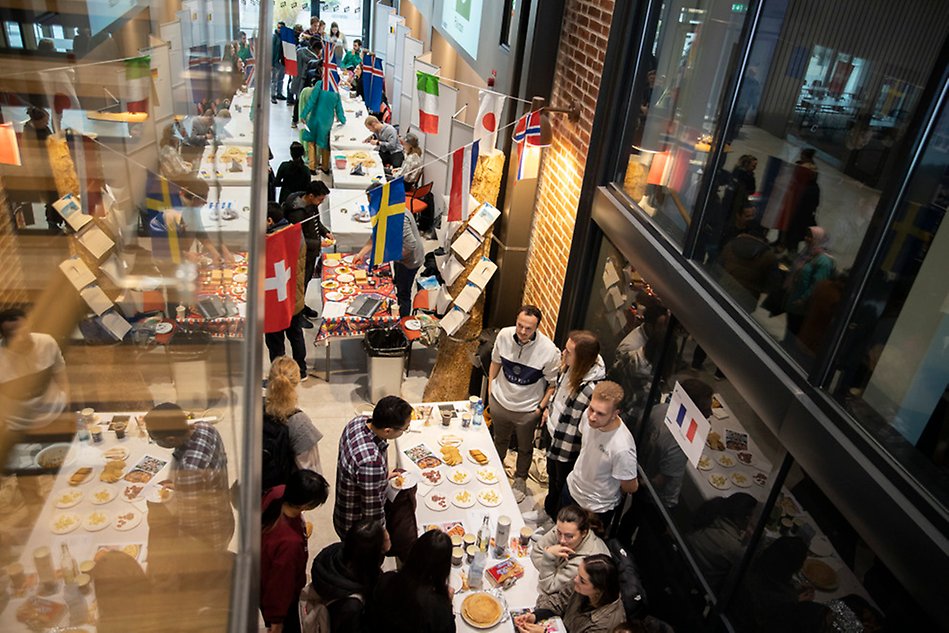 International Day has been an annual tradition at Halmstad University for some time, except for the pandemic years, and is an appreciated event, both by participants and visitors. Just like previous years, this year's event contained two parts: the first part being a large fair and the second being student performances.
Cultural market and happy atmosphere
Despite it being a typical Swedish rainy November day, the atmosphere was happy and excited all around the fair. Students along with teachers and other staff mingled while visiting the different booths.
"I appreciated that there were so many different countries represented from different parts of the world", said one visitor.
The participants at International Day were international and exchange students representing their culture or country. In addition, Swedish students represented Sweden and promoted exchange studies. Of the 17 countries that participated, many served traditional desserts, snacks and foods. There was American cornbread, Chinese cooked pears, a chicken stew from Pakistan, coconut taffy from Sri Lanka, a German flatbread pizza, Colombian snacks and so much more.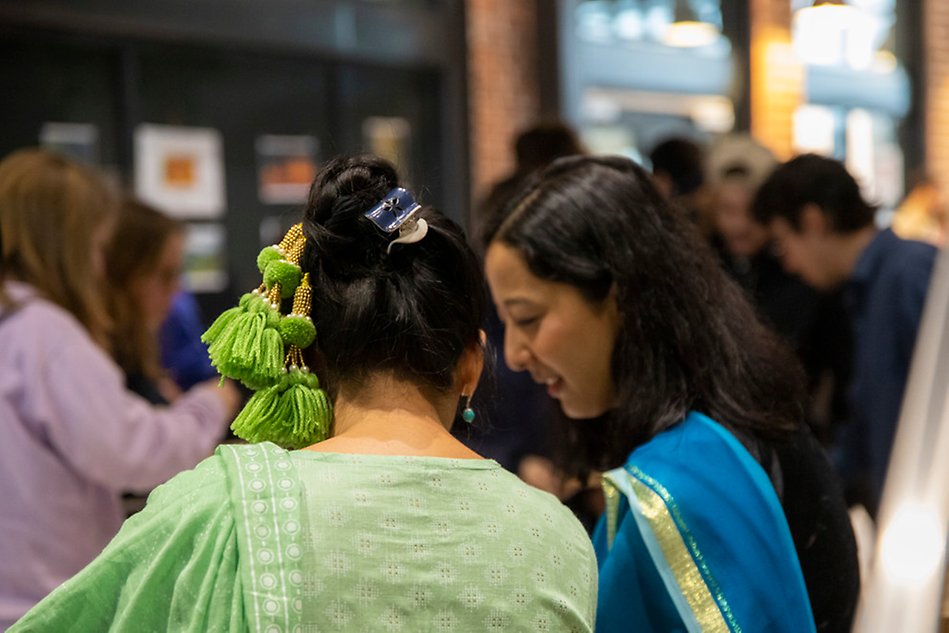 Along with the traditional foods, a big contributor to the atmosphere was all the traditional clothing. Saris, lederhosen, hats, shirts and a multitude of accessories could be seen all over the fair.
Many visitors also participated in the walking quiz, where all participating countries had added their own question.
Performance mania
In addition to the fair and the walking quiz, some of the participating students chose to perform a song or a dance.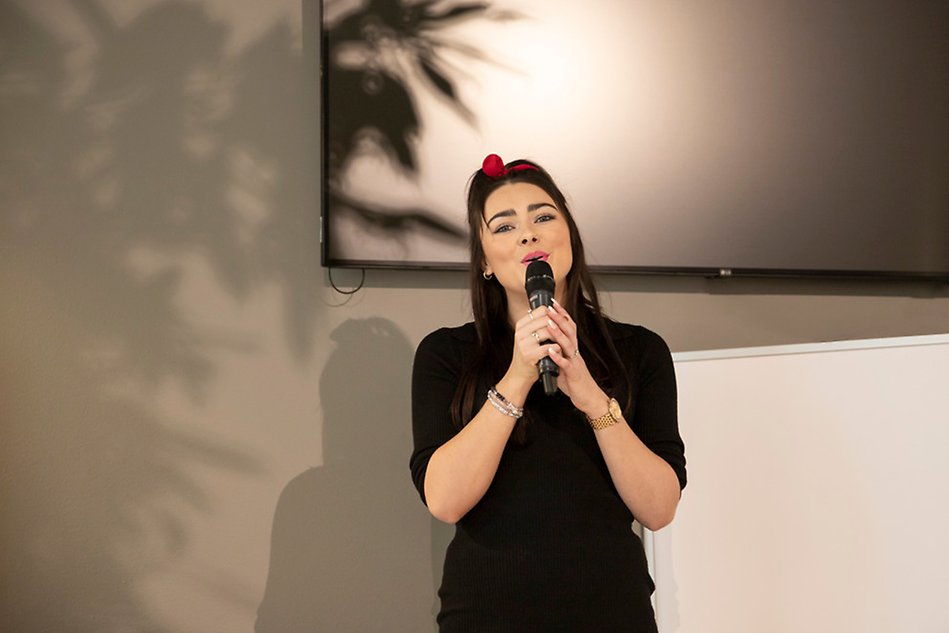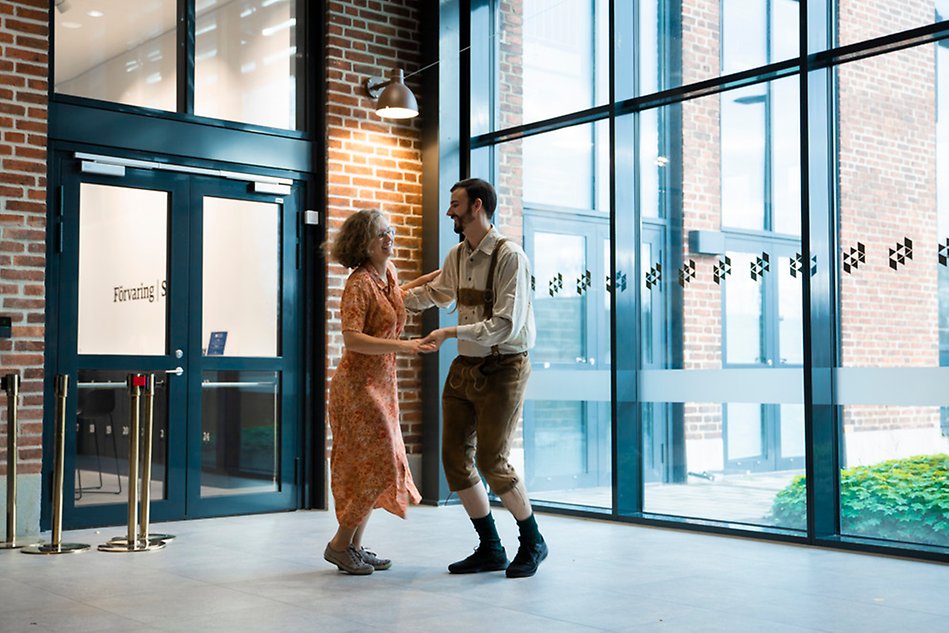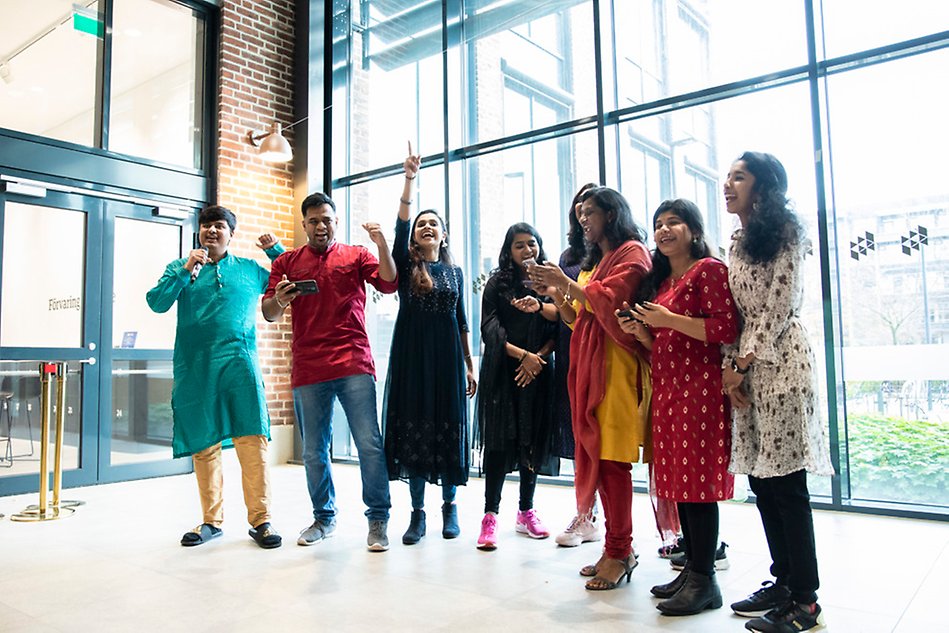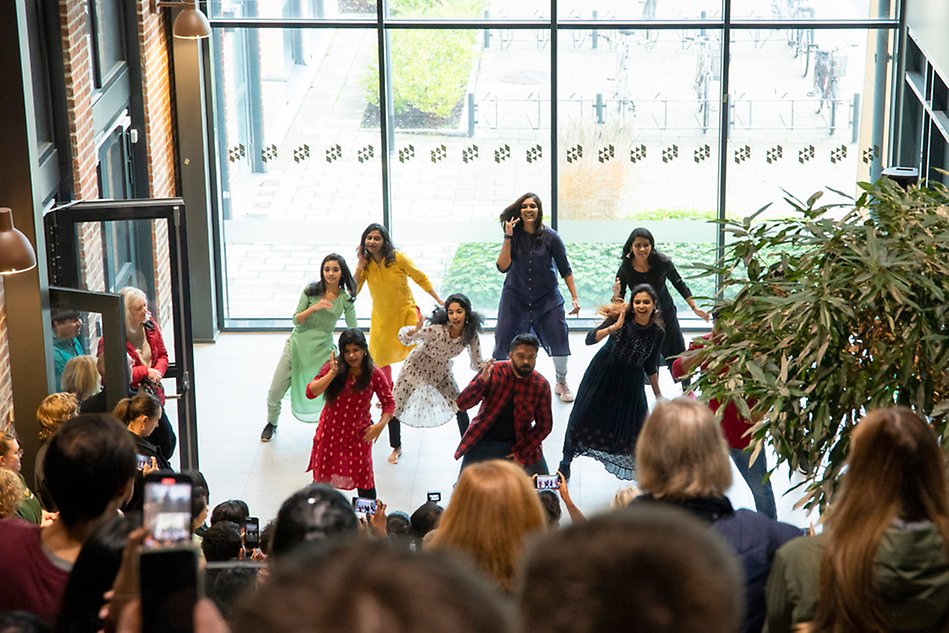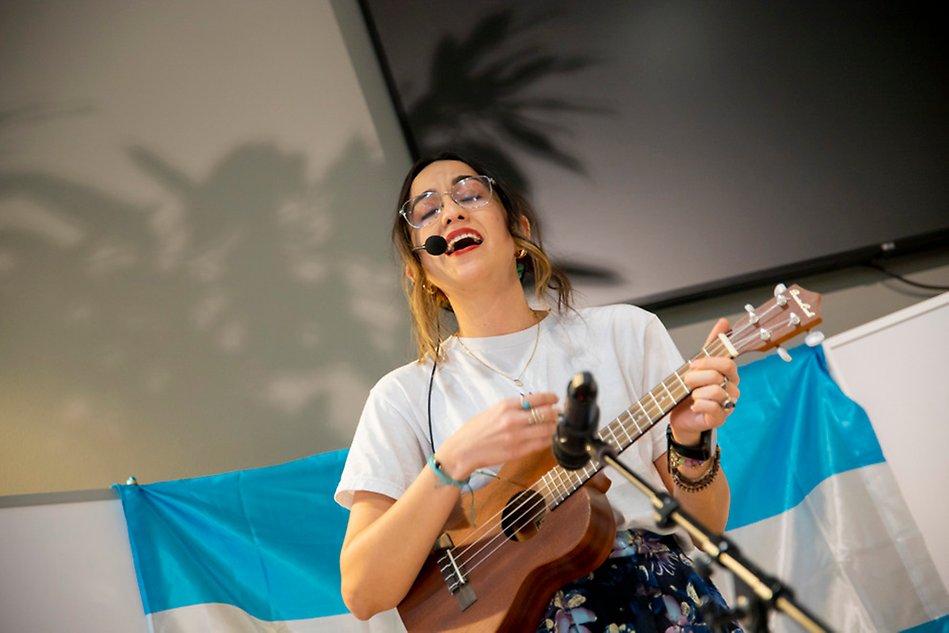 The performers were welcomed by the large crowd as well as the other country representatives and awarded with loud applause and cheers.
Internationalisation important to the University
Internationalisation is a prioritised area at the University. Within education, research and collaboration, the University strives to always have an international perspective. International Strategist Simon Holmesson visited International Day and expressed his appreciation for the event, and its contribution to the University's internationalisation:
"Internationalisation is just as important as the main subject the students are studying. Internationalisation gives you skills to understand and adapt to new situations as well as to learn from different perspectives and cultures around the world. Thanks to the international environment created through all students from different parts of the world our students at Halmstad University are better prepared for the international labour market and society as a whole."

Text: Linnéa Andersson
Photo: Ida Fridvall
More information