Reading literature in higher education differs significantly in many aspects from reading a newspaper or fictional book. You will find tips on useful strategies here that will provide you with the best preconditions for taking in the literature both by reading and listening.
Prepare yourself properly when reading

Start with the book's title and feel free to change it to a question.
Then you will find out what you are supposed to get out of the book. Look at the objectives that can be found in the course syllabus, and try linking this to what you are reading, and you will get further clues to what you are expected to learn from the book.
Look for the blurb or another brief summary.
This often states what the book is all about and it will give you a further understanding of the contents.
Read through the Table of Contents – preferably several times back and forth.
That will give you an overview of all the parts of the book and a sense of how the book is structured. Try to add in a variety of different concepts and contents in your understanding. Have you heard about any of this before? Do you recall in what context? Is something related to something you have already read or studied in the course?
Browse through the entire book, page by page.
Stay with each page for only a few seconds. This way you register not only the headings but also pictures, images, charts and fact boxes if any.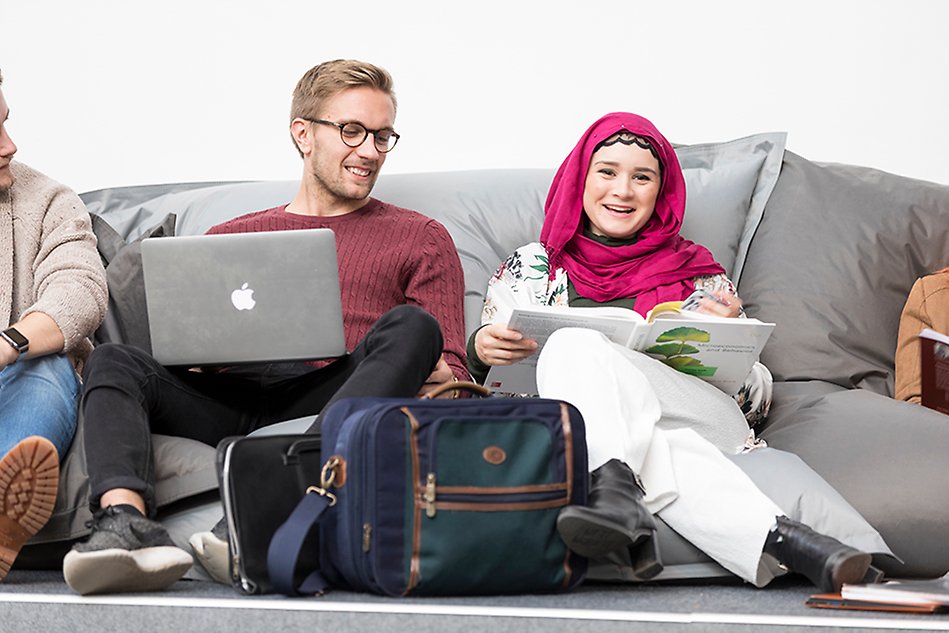 In-depth reading strategies

When you have done all the above preparations, you can start to read the text. If there are introductions or summaries in each chapter, it can be a good idea to start with them. Then read. Keep in mind to take breaks, and not read for too long at a time.
It can be a good idea to take a break and summarise before you lose focus. Write down some important points from what you have read, and tell yourself out loud or a friend what you have learned. This way you will have the chance to reflect on and repeat, which contributes to your learning process.
Listen to texts
Something that can facilitate taking in the literature is to listen to it. As a student at Halmstad University you can get access to the software ClaroRead. It's a software with many functions that everyone can get use from, with everything from out loud reading of texts to transformation of documents into listenable texts.
There is also a function for correct spelling where the words are read out loud while writing and a function for modification of text- and background colours in a document. In ClaroRead you can also transform a text into an audio file (on both PC and MAC) or into a video (on PC only), or scan in text from a paper and different kinds of file formats.
Get access to ClaroRead
Read more and apply for a login to the software via the link below.