If you need IT support, you can report a case through our Helpdesk. If you have questions regarding your studies, you can contact Service Center.
Helpdesk
In Helpdesk, the University's digital support service, you can report cases to the University. It can be anything from a fault report about the premises on campus to a report of an incident.
What you can report
You can use Helpdesk to report cases and reach the University's staff. Among other things, you can report incidents, such as injuries, harassment and victimisation or vandalism. You can also report an error in the University's premises, an opinion on the University's website, ask for IT support or ask study administrative questions regarding exams and other things.
Reporting a case in Helpdesk
You can log in to Helpdesk with your student account login details and create a case there or email a case to helpdesk@hh.se.

When you are logged in, you can choose which category of case you want to report.
Log in to Helpdesk here
You can log in to Helpdesk via the login button below.

Self-service
IT support
You can get IT support via Helpdesk, the University's digital support service for students and staff. In Helpdesk, you can report IT issues that you need help with.
IT support via Helpdesk
If you need support with IT issues, report a case in Helpdesk or send an email to helpdesk@hh.se describing what you need help with.
You can log in to Helpdesk with your student account details. In addition to reporting IT matters, you can also change account passwords that you have in the University's systems and software.
Log in to Helpdesk here
You can log in to Helpdesk via the login button below.

Self-service
Technical disruptions
When any of the University's IT systems or programmes temporarily do not work as they should, you can read about the technical disruptions below, keep up to date on when the problems are expected to be solved and see when a case is closed. Below you can see the latest service disruptions.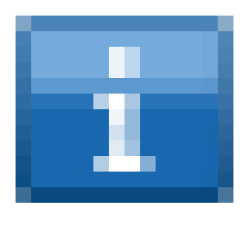 Information from the IT Department
2023-12-05 15:00

eduSign will be upgraded december 5


eduSign will be upgraded as planned from 3 pm to 5 pm

2023-11-01 13:05

DONE!! Not possible to create new courses in Blackboard


1/11 14:52 The update is done! _________ During the afternoon (wednesday nov 1st), we will be working on the integration between our administrative systems and Blackboard, so it will not be possible to create new courses during the afternoon. Existing courses in Blackboard will not be affected. We plan to complete the work by 17:00.

2023-09-07 16:59

Network service interruption in building S


The network service has now been restored! However, maintenance and technical service will continue, which may result in temporary interruptions

2023-09-01 06:51

edusign closed on Sep 5


The service edusign will be closed due to maintenance all day on Tuesday, September 9

2023-04-28 11:00

Login problem in Box.com [SOLVED]


Problem this morning/lunch with login to Box.com. This is now solved by our suppliers Box.com and Sunet.
Service Center
Service Center is situated in the glass corridor by our main entrance. At Service Center you can get personal help with matters regarding your studies. If you have IT related questions, you must contact our IT Support through Helpdesk.
Opening hours at Service Center
Monday to Friday: 8.00 am to 4.00 pm
If you need to get in touch with Service Center, you can contact them by email or phone.
Email: servicecenter@hh.se
Phone: +46 35 16 71 00
Collect graded exams
You can collect your graded exams and other examination assignments at Service Center, three business days at the earliest after the teacher has registered your grade in Student Ladok. Remember to bring a valid ID, please note that your residence permit is not enough – you need to bring your passport. Please check the list of exams available for collection before you visit Service Center.
At Service Center we can answer many different questions about our programmes, certificates, admission, degrees, study counselling, how to find find your way on campus etc. We also have a shop at Service Center where you can buy University merchandise.
If you have any questions regarding the education, you can ask your teacher.
Campus map

External link.