If you need IT support, you can report a case through our Helpdesk. If you have questions regarding your studies, you can contact Service Center.
Helpdesk
Helpdesk is a service for students and staff, offering several kinds of technical and administrative support. In Helpdesk you can report cases and ask questions online to receive help with different matters.
In Helpdesk you can contact IT Support, Service Center and the University Library or get help with matters concerning Student Ladok, the learning platform, access cards or campus facilities. You can also change and see your passwords.
For staff members
If you are employed by the University you can also print class lists or update your presentation in the staff database in Helpdesk.

Self-service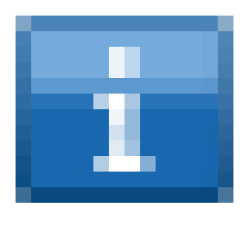 Information from the IT Department
2019-11-05 11:21

Technical issues in Blackboard


Unfortunately, we have technical problems at the moment that applies to the grading tool. Blackboard is working to solve them as quickly as possible. If you find problems report to the helpdesk as detailed as you can (preferably with a screen shot).

2019-10-14 11:27

Problem fixed - Problem with student print system


2019-08-01

New address to Blackboard


2019-04-05 19:00

FINISHED Email (Zimbra) closed


Due to unexpected technical problems the mail service ( Zimbra / mail.hh.se) is closed. Service is planned to be restored 2019-04-06, 14:00 (Saturday).

2019-04-02 09:35

o365 / mail for students - Your password expires today


In o365 / mail for students, a box will appear that says that the password stops working today. The password will not stop working. This is a default message and we cannot change the text. The message should come up 365 days after you set your password and it would be a good time to change password. You change passwords at https://www.hh.se/helpdesk or https://account.hh.se
Service Center
Service Center is situated in the glass corridor by our main entrance. At Service Center you can get personal help with matters regarding your studies. If you have IT related questions, you must contact our IT Support through Helpdesk.
At Service Center we can answer many different questions about our programmes, certificates, admission, degrees, study counselling, how to find find your way on campus etc. We also have a shop at Service Center where you can buy University merchandise.
If you have any questions regarding the education, you can ask your teacher.
Opening hours and contact
Monday to Friday 8 am to 4 pm.
Phone: +46 35 16 71 00
E-mail: servicecenter@hh.se
Find us (campus map)

Service Center

Monday–Friday: 8 am–4 pm

+46 35 16 71 00

IT Support

Report a case through Helpdesk or send an email to: