Are you going to exhibit your graduation project at Utexpo? Here you will find practical information.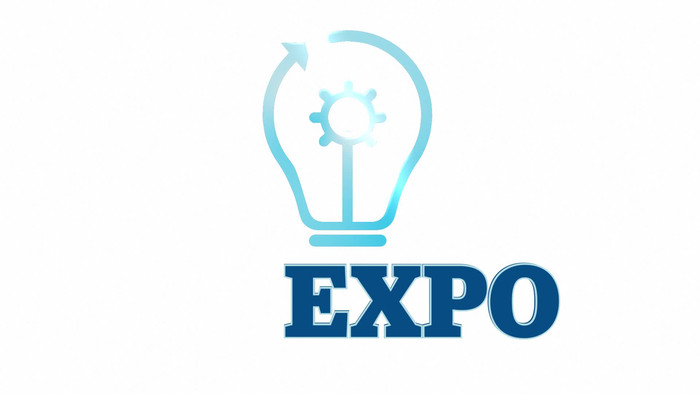 Utexpo 2022
Utexpo celebrates its 40th anniversary! This year's fair will be held between the June 1–2nd, in the S Building, and will contain exclusive news to mark the anniversary. Welcome to take part in innovation and inspiration for a sustainable future!
June 1st, Wednesday, from 11.00 to 17.00
Pre-exhibition for teachers and exhibitors from 10.00 to 11.00
Opening ceremony at 13.00
June 2nd, Thursday, from 10.00 to 16.00
Scholarship ceremony at 11.00
Sign-up is open
Sign-up is open from May 2 to May 15. Be sure to keep an eye on your email after that. You will receive important information!
Drop in for information
During the sign-up period, it will be possible to ask questions to the Utexpo Council during drop-in times in Service Center:
Wednesday May 11, from 11.00 to 13.00
Thursday May 12, from 11.00 to 13.00
You can also join the Facebook group Studenter Utexpo 2022
The Utexpo catalogue
The Utexpo catalogue will be published on hh.se. When you submit your project you have the opportunity to provide brief information (max 1,500 characters) about what your project is about. Keep in mind that it is the information that you provide in your application that will be visible in the catalogue. Discuss your text with your supervisor before submitting it. The catalogue will be published on June 1.
Examination
The examination will be held in the S building, on Wednesday June 1 Wednesday, from 10 to 11. Make sure you are there on time!
Exhibition stand
One stand consists of a round table (80 dm) and two posters. Are you in need of more space? In the sign-up, you can choose a large stand, which consists of one or several tables sized 70x140 cm. Two posters are included regardless of the size of your stand.
Your posters have to be sized 50x70 cm and designed in a layout programme, for example Powerpoint. The University provides a digital poster template that you can use. Choose the correct degree programme and colours to both posters. The posters have to be saved in one single PDF document and sent in no later than May 15.
Presentation skills
The Study Support Centre has a workshop in doing presentations, both in Swedish and in English. You can find the events in the student calendar.
Additionally, the Study Support Centre has compiled valuable pointers on how to become better at doing presenations.