Utexpo graduation fair 2023
Take part in innovation and inspiration for a sustainable future!
Welcome to Utexpo graduation fair 2023!
The graduation fair Utexpo is a big annual highlight at the end of the spring semester. Hundreds of students show their graduation projects to other students, the public, the industry and Halmstad University staff between May 31 and June 1 from 10.00 to 16.00 in the S building at Halmstad University.
Projects and practical information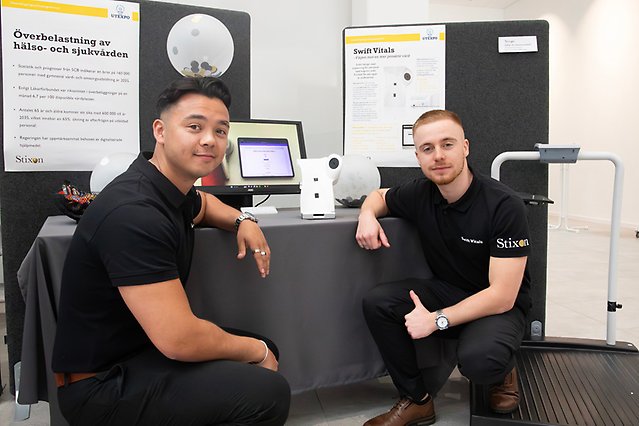 Utexpo projects 2023
This year, there were students from 15 programmes represented at the fair. Here you can soon find short presentations of each project. Some projects are presented in Swedish only.
Utexpo projects 2023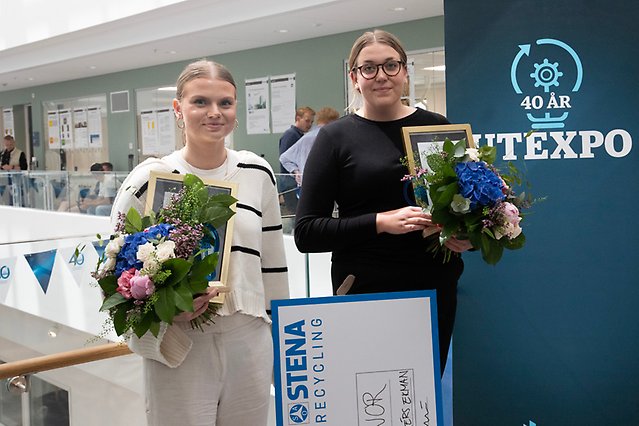 More than SEK 290,000 in scholarships
Here you can see all students who received scholarships at Utexpo 2023.
Scholarship recipients 2023
These dates are important to keep track of as an particpant.
April 24

Registration is open

Registration is open from April 24 to May 14 for everyone who are exhibiting their graduation projects at the fair. Make sure to keep an eye on your email after registration. You will receive important information!
Greetings from the Vice-chancellor and a former student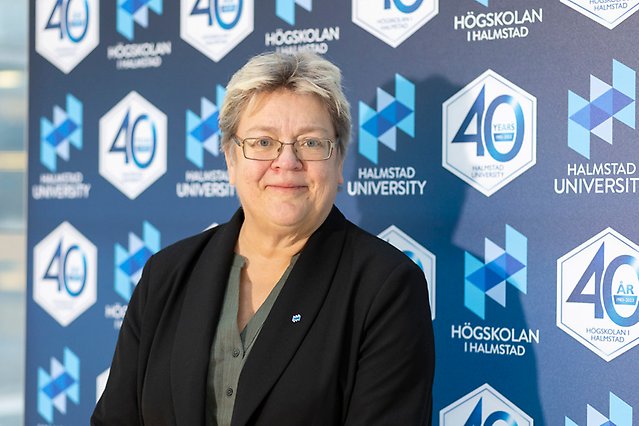 "The contacts made here often lead to a first employment."
Every year, just as the delightful summer is around the corner, Halmstad University opens its doors to Utexpo, a fair where our graduating students present their projects. Utexpo graduation fair is a venue for everyone who is interested in innovation and is curious about what the University's students can create. The graduation projects are often a collaboration with companies or organisations, which results in them getting use of the students' ingenuity and innovativeness. Utexpo is a perfect opportunity for the students to introduce themselves and their competences, and how they contribute to a better and more sustainable future. The contacts made here often lead to a first employment. Some start their own company.

Our vision is to create values, drive innovation and develop the society. We have done this for 40 years! Our students, teachers and researchers are a fantastic resource for innovation and development, both in our region and society as a whole.

Take a walk around the fair! Talk to the students, examine their graduation projects. I promise you that it will be both interesting and inspiring. Who knows, maybe you will walk away from here with a new coworker or an exciting idea for a future development project with the University?

Susanna Öhman, Vice-Chancellor of Halmstad University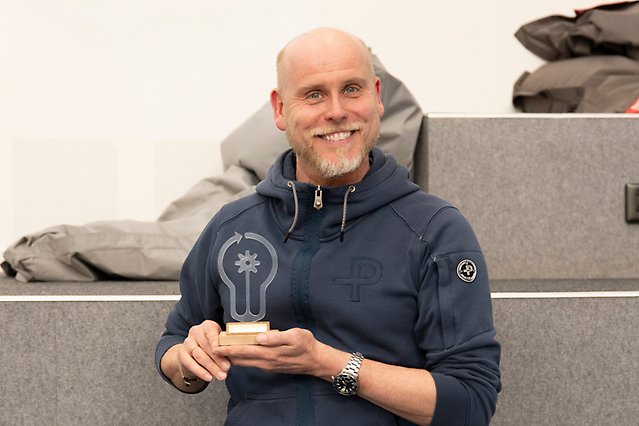 This year's Utexpo alumnus Daniel Eriksson is an Innovation Engineer
My friend and I exhibited our graduation project at Utexpo in the summer of 2000. I can with great joy remember how intense the period before the graduation fair was, and how much I developed during that time. Mathematics had always been an Achilles' heel of mine until I started studying at the Programme in Innovation Engineering, but my hardships with this subject is what gave me the inspiration I needed to create my graduation project – a board game to help develop pre-school children's mathematical understanding.

Today, I am a Brewmaster and the founder of the brewery Halmstad Brygghus. I am really looking forward to visiting all of you participants this year to learn about your incredible projects, and to listen to your exciting stories about your journey that have led you to Utexpo. These two days is a concluding chapter of your education, and at the same time the start of something new – a bubbly symbiosis between the student life and the upcoming worklife.

Daniel Eriksson, Alumnus from the Programme in Innovation Engineering
This year's Utexpo Council consists of the students Axel Adolfsson, Alice Svensson, Carl Netterström and Tuva Ottosson at the Programme in Innovation Engineering. They will be your guide from sign-up to disassembling.

The 40th anniversary of Utexpo
Approximately SEK 300,000 in scholarships
Every year, scholarships are awarded to the University's students in connection to the Utexpo graduation fair. The University's collaboration partner Getinge Sterilization Inc. granted SEK 100,000.
Students awarded SEK 100,000 for their health innovations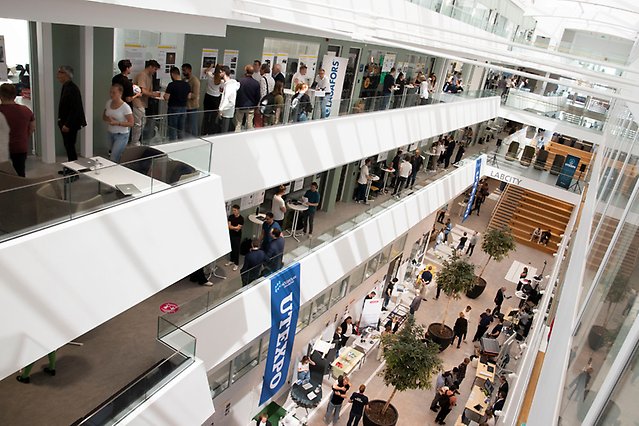 A successful Utexpo 2022
The sun, a DJ and an ice cream truck brought that early summer feeling to Halmstad University when Utexpo took place, for the fortieth year in a row. For the first time in three years, campus was once again filled with innovation driven students – eager to display their thesis projects.
Utexpo 40 years: innovation and scholarships