European initiative develops better healthcare solutions for patients with dementia
People with a dementia diagnosis often struggle with daily routines, for example remembering to take their medication. In a European initiative called Remind, organisations from nine different countries collaborate to develop technical solutions that can help patients with dementia and their relatives in everyday life.
Ubaid Ur Rehman is a PhD student from Kyung Hee University in South Korea, one of the partner universities in the Remind project. He visited Halmstad University as a guest researcher during three months in the beginning of 2018. Ubaid Ur Rehman has developed an application that, based on data from an intelligent home and a smartphone, can determine when it is a good time to remind a patient with dementia to take his or her medication.
"The main purpose of the project Remind is to generate and share knowledge between the involved organisations ­– which are both within the industry and the academy", says Ubaid Ur Rehman.
Towards the same goal

Remind was initiated by Anita Sant'Anna from Halmstad University and Chris Nugent from Ulster University in Northern Ireland. Chris Nugent was until recently a visiting professor at Halmstad University, focusing on development of mobile and pervasive computing solutions to support ambient assisted living.
"A growing elderly population requires new health technology solutions and smart home environments. The Remind project gives us the opportunity to share ideas, information and results with others so that we efficiently can work towards the same goal", says Anita Sant'Anna, Assistant Professor at the School of Information Technology at Halmstad University.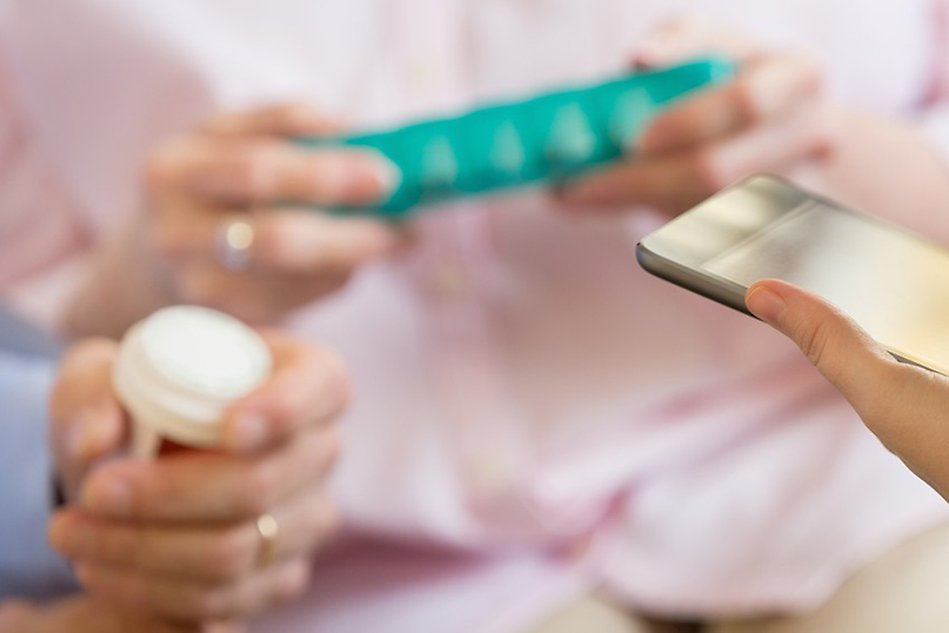 Martin Cooney, social robotics researcher at Halmstad University, is the local coordinator of Remind:
"Halmstad University is contributing to the project with competence in Artificial Intelligence. I think Ubaid's activity recognition is a very good example of this. We have also, for example, made a system to detect recently performed activities – like taking medicine –using a thermal camera."
"Aside from the research, I think the project also offers nice opportunities for networking, by sending people to different countries, and connecting academia to industry", says Martin Cooney.
Text and video: Louise Wandel
Read more
Remind webpage

External link, opens in new window.
About Remind
Remind has received funding from the European Union's Horizon 2020 research and innovation programme under the Marie Skłodowska-Curie grant agreement. The project started in 2017 and will end in 2020.
Partners:
Beneficiaries
Ulster University (UK)

University of Jaén (Spain)

National University of Ireland Galway (Ireland)

Luleå University of Technology (Sweden)

Halmstad University (Sweden)

University of Florence (Italy)

Associazione NOVILUNIO Onlus (Italy)

I+ srl (Italy)

KARDE AS (Norway)

Swedish Adrenaline (Sweden)

The Ageing social Lab Foundation (Spain)
Other organisations
University Medical Center Groningen (Netherlands)

Kyung Hee University (Korea)

Corporación Universidad de la Costa (Colombia)

Universidad Nacional Abierta y a Distancia (Colombia)

Knowledge exchange will be achieved through collaborative and hands-on activities where participants develop and/or implement something together within the following areas:
Signal and data analysis for healthcare

Context and behaviour modelling

User-centred reminding technologies A final project demonstrator will be developed by the end of the project period, in June 2020.