Apply to Halmstad University
All applications for higher education studies in Sweden are made through a web portal called University Admissions. Before you submit your online application, we advise you to read this section to make sure you meet the general and specific entry requirements to be qualified for the courses and programmes you apply for.
Application guide
Check the guide below to find out how the application process works for international students.
Halmstad University only accepts applications made online within the application period. We do not accept applications via email and we do not assess documents without an application. We cannot make evaluations of documents via email.
University Admissions

Applications dates and deadlines

If you apply as an exchange student, the process is different. Please read more on the page linked below:
Step-by-step guide:
1. Find a suitable course or programme

Read about our courses and programmes on our webpage, in our education magazine or at University Admissions.
2. Apply through University Admissions within the application period

All applications for higher education studies in Sweden are made through a national admission system called University Admissions. The application fee for all non-EU, EEA and Swiss students is 900 SEK. The application fee is a non-refundable administrative fee.
Application deadlines for each course/programme is stated in the course/programme pages, together with a direct link to University Admissions where you can apply. Make sure to rank your course/programme choices in order of preference. Halmstad University will give higher priority to scholarship applicants who have our programme as their first choice.
All applications submitted after the deadline are defined as a late application and handled accordingly. Applications submitted in time will be prioritized in the selection process. When the courses and programmes are closed for application, late applications will not be processed or considered.
University Admissions

Applications dates and deadlines

3. Submit your documents

Most countries have special instructions for the submission of qualification documents. Make sure to check any special instructions for your country of study, such as whether you can upload your documents or must send them in via regular post, and what types of qualifications are accepted.

Deadline for submitting documents for autumn 2021 is February 1.
Country specific entry requirements

Documenting your eligibility

5. Admission letter (Notification of Selection Results)

You will find your Notification of Selection Results on the University Admissions webpage. Depending on the information in the document, different actions need to be taken.
Learn more about the Admission letter
6. Welcome email

When admitted to Halmstad University, you will receive an email from us with information on what steps to take before starting your studies.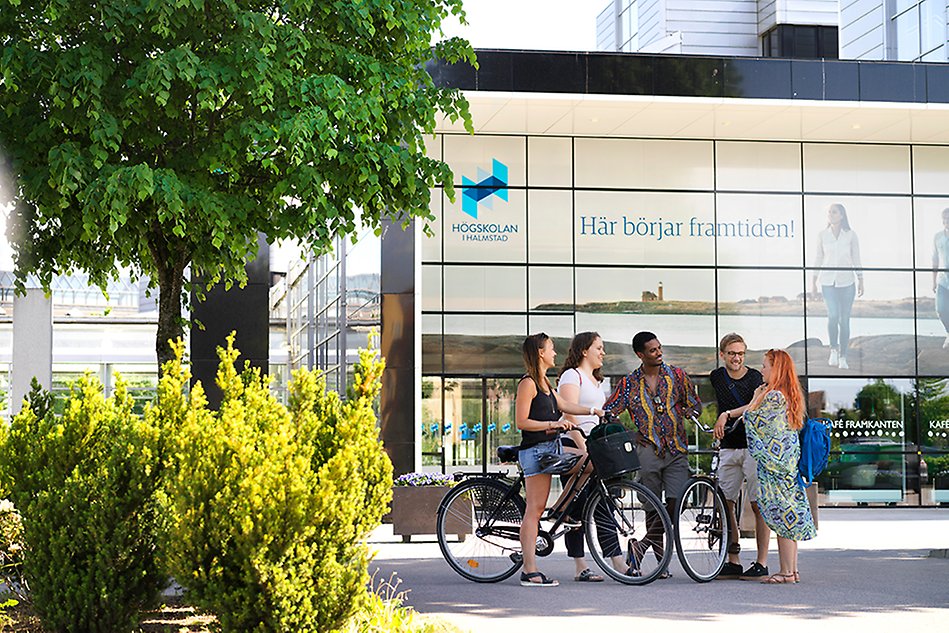 Entry requirements
In order to be accepted for a programme or course you must meet general and certain requirements in terms of previous studies and/or language skills. There might also be special requirements depending on your country of origin or the country you have completed previous studies in.
General entry requirements
For Bachelor studies:
Your application must be supported by the following documentation:
Records of completed upper-secondary education.

Your upper secondary (high school) education must be documented with certified copies of the diploma as well as a transcript of all subjects and grades.
For Master studies:
Your application must be supported by the following documentation:
Certificates and diplomas of your completed degree(s) at an internationally recognized university.
Transcripts of completed courses and grades for each semester (including course list).
Only final and officially issued documents are valid.
Proficiency in English
In order to be eligible for university studies in Sweden, you must demonstrate that you meet the English requirements for the course or programme. For courses and study programmes at Halmstad University, the English language entry requirement is the equivalent of English 6.
You can demonstrate that you meet the English language requirement through:
certain upper secondary (high school) studies
certain university studies
or an internationally recognised English test (TOEFL, IELTS, Cambridge)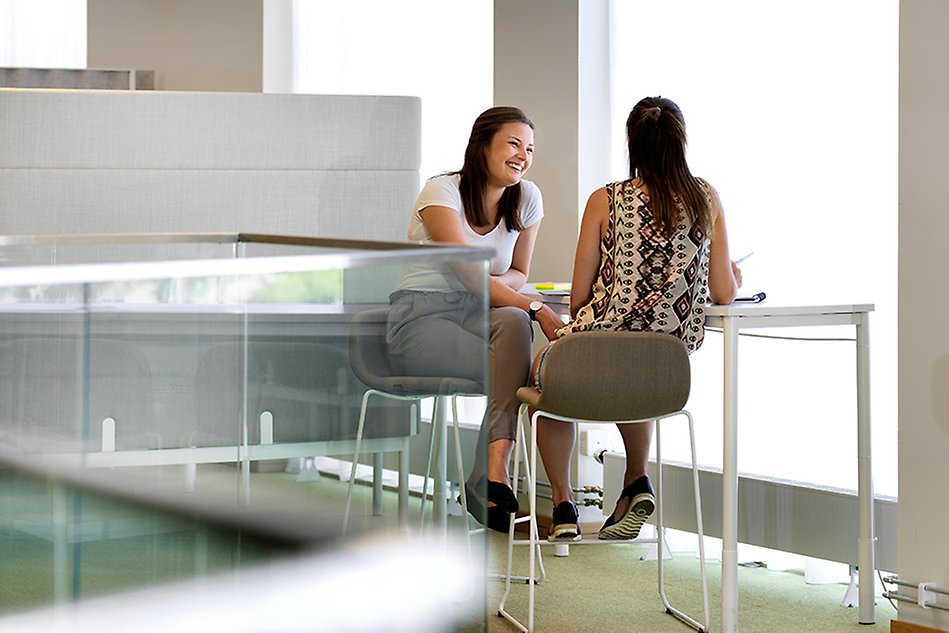 Specific entry requirements
All study courses and programmes have specific entry requirements. Check the course/programme description(s) carefully for detailed information on specific eligibility requirements and documentation. You must always submit your documents in the official language of the country where you studied. If this language is not Swedish, Danish, Norwegian or English, you must also provide an official translation. This translation should be in Swedish or English.
You can find specific information regarding acceptable qualifications, English requirements and specific application instructions depending on the country/countries where you completed your studies. For some countries there may be country specific requirements.
Halmstad University do not require motivation or recommendation letters for the eligibility.
Do not forget to rank your programme choices in order of preference. How your rank your programme choices is very important, Halmstad University will give higher priority to scholarship applicants who have our programme as their first choice.
Documenting your eligibility

Entry requirements

Students in their final year of Bachelor's studies
Halmstad University accepts applications for Master's Programmes from students who are registered for the last year of their Bachelor's studies.
You must submit an official document stating that you are likely to be awarded the degree by the start of the programme. The document must be issued through and certified by a representative of the Academic Registrar's Office, the Examinations Office or equivalent. University Admissions has created a form which you can use to get certification from your current university. This form is also available through the link below.
Instructions for final year Bachelor's students

Official degree must be presented
You need to present the official final degree and transcripts to Halmstad University when you apply for the Master degree or we will not be able to issue the Master's degree. We do not accept provisional degrees. Bring or upload the official final Bachelor degree and transcripts as well as the English translation on universityadmssions.se.
Notification of selection results
You will find your Notification of Selection Results (admission letter) at the University Admissions webpage. Below you can find out more about how to deal with the information.
Understanding your results
The following terms may appear next to the courses and programmes you applied to in your Notification of Selection Results:
Admitted means that you are offered a place in the course or programme.
Reserve or Res means that you are not admitted. You have been placed on a waiting list for a place in the programme or course. If the students who have been admitted to the programme turn down the offer, we can admit some of the reserve students. Most of these positions only become available at the very beginning of the semester.
Deleted means that you did not meet the entry requirements. The reason for not meeting the entry requirements could include missing documents, verification difficulties or insufficient knowledge of English. The term 'Deleted' may also mean that you have been offered a place in a course or study programme you gave higher priority to in your application.
Late applications will be marked 'Not processed'.
Tuition fees
The tuition fee for a specific programme or course can be found under the programme or course information. The fees vary depending on the study field and level.
Students with citizenship in countries outside the EU/EEA and Switzerland are required to pay tuition fees. Please consult University Admissions to find out more about tuition fees, and whether or not you are required to pay them. Fee-paying students are entitled to the same services, rights and obligations as non-fee-paying students, such as study and career counselling, student healthcare, disability services, access to the university library and university facilities.
University admissions

Fees cover tuition for the course and programme alone and are not related to accommodation, academic literature or the general cost of living. The tuition fee also covers related academic administration and support services.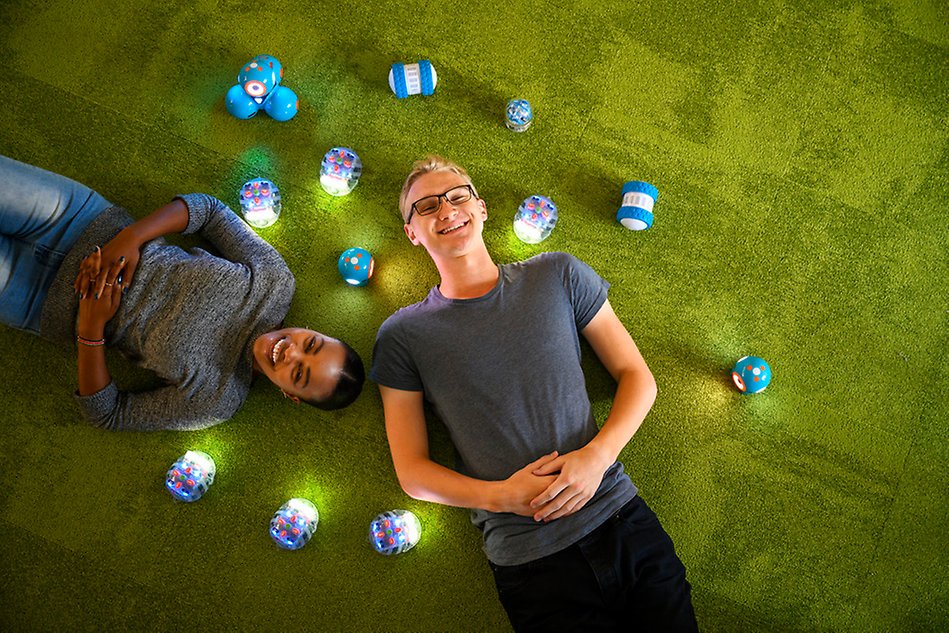 The tuition fee is paid per semester and before each semester starts. Students are required to pay for each course in which they are registered. If you intend to study more than 30 credits you will be required to pay additional tuition. If you fail a course or a programme you are registered on, you will not be reimbursed or able to use the fee for another course/programme.
Each course or programme is measured in credits, using the European Credit Transfer and Accumulation System (ECTS). 30 credits are equal to the workload of a full-time student over one semester. Full-time studies in Sweden correspond approximately to a 40-hour week, though students might only have a few hours of lectures or seminars each week. Teaching may take other forms, such as seminars, group work, laboratory work and independent study. The number of contact hours on a course will largely depend on the subject and the design of a particular course.
Scholarships
When admitted to Master's programme studies at Halmstad University you have the opportunity to apply for two different scholarships, one offered by Halmstad University and one offered by the Swedish Institute.
Halmstad University scholarships
Each year Halmstad University offers a number of scholarships to students from outside the EU/EEA and Switzerland with the requirement to pay tuition fee. These scholarships may be granted to students within any field of study applying to our Master's programmes at Halmstad University.
The Halmstad University Scholarship covers 25% or 50% of the tuition fee and will be deducted from the tuition fee. The scholarship will not cover living costs and there are no grants for family members.
How to apply for a scholarship at Halmstad University
Apply for one of our Master's programmes at University Admissions. Please pay the application fee to University Admissions.
Only applicants who are qualified to our Master's programmes and are eligible to Halmstad University scholarships will receive an email with a link to the online application form on March 2.
Fill in the online scholarship application form. Deadline is March 11. Please note that you will need to provide us with the application number you will receive from University Admissions.
The committee will award scholarships based on students academic merits (GPA but also ranking of the previous university and proficiency in English).
Applicants with a Halmstad University programme as their first choice will have priority in the nomination.
Halmstad University will notify the recipients of scholarships by email in beginning of April.

The awarded students for 2020 have now been notified personally. If you haven't received a scholarship offer, you have unfortunately not been offered a scholarship. Applicants who are not offered a scholarship will not be notified individually.
The scholarship will initially be granted for one semester, but will be automatically extended for the duration of the study programme (2 or 4 semesters) provided that study results are satisfactory.
If you have been awarded a Halmstad University Scholarship, you must meet the scholarship conditions and also the requirements for progression in studies to keep the scholarship for the continuation of the programme. Please check your programme/course syllabus to make sure that you are aware of the requirements you have to meet.
University Admissions

Regulations for the awarding of scholarships

The Swedish Institute scholarships
The Swedish Institute (SI), a government agency, each year administers around 500 scholarships for students and researchers coming to Sweden to pursue higher education at a Swedish university.
Swedish Institute

4 questions to an SI scholarship holder