The university library is open to everyone. You can find places to study, group rooms, computers, printers and scanners. We also have a teaching room and an open public lectures area.
Quick facts about the library
Book drop - Yes
Coffee machine - Yes
Vending machine - Yes
Kitchen or microwave owen - No
Print, scan and copy - Yes (for students and staff)
Colour printer - Yes
Computers - Yes (for students and staff)
WiFi - Eduroam and Guest
Study places - 272
Group study rooms - 8
Silent reading room - Yes
Parking - Yes. Read more about parking
Library rules
The library is a place of work for students, staff and other visitors. Everyone must help to contribute to a pleasant and orderly working environment. Show consideration and do not disturb others. We take collective responsibility to create a good study environment for everyone.
Conduct within the library
Use a moderate tone of voice and try to keep your mobile phone silent.
Pets must remain outside the library, except guide dogs and assistance dogs.
Warm food is not allowed in the library.
Kick scooters are not allowed in the library.
The library does not take any responsibility for forgotten or lost belongings.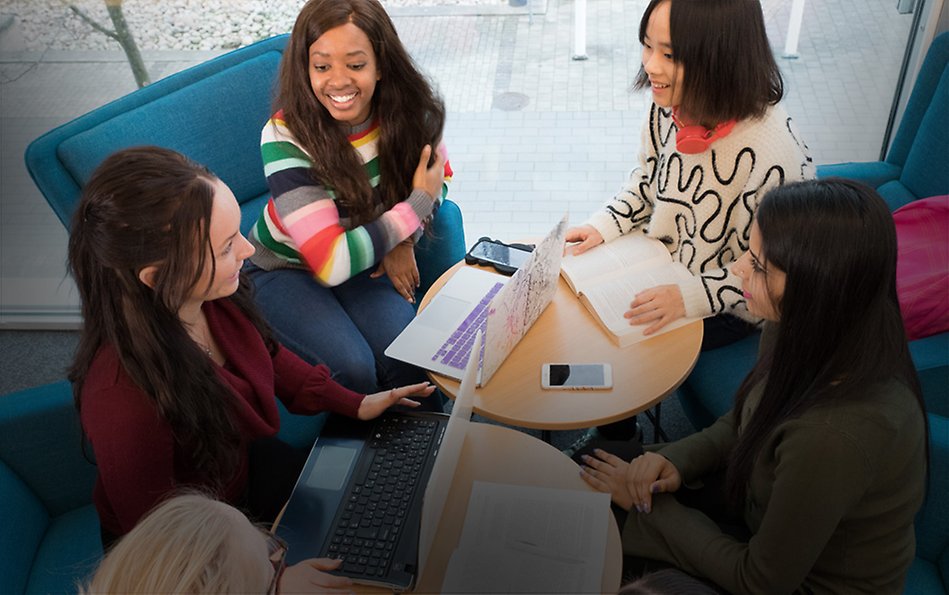 Group rooms and study areas
You book your group study room yourself. We have 8 available rooms on the 3rd floor. We also have many reading areas on the 2nd floor.
Booking rules
The rooms are primarily for collaborative work.
If you will not use your booked room, you should cancel the booking.
If a group is not using the room within 10 minutes after booked time begins, the booking is forfeit and other students are free to use the room.
A booking can be made no earlier than 7 days in advance.
You can book a maximum of two hours per day.
Study room booking

External link.
Quiet reading room
The Hallandica room on the 2nd floor is also used as a quiet reading room.
The library building
The library consists of three floors. Floor 1 keeps among other things, journals and course literature. On the 1st floor you will also find all the library computers. In the extension of glass you can find printers/scanners/copiers available for students and staff. Floor 2 contains literature within the scope of the university's subject areas and also the Hallandica room. The library's teaching room and the group study rooms can be found on floor 3.
Facts about the library building
Inauguration: October 1st 1998
Architects: Stella Eriksson & Ellika Stare, White arkitekter, Halmstad
Interior designer: Ingrid Johansson, White arkitekter, Göteborg
Area: Approximately 1850 m² (outer measurement 25x25 m)
Floors: 3
Bookshelves: BTJ Slimline in beech veneer
Gabels: Clad with red plate and fitting Zero ("The Spear")
Bookshelf lights: "Fo:ra" from Skellefteå snickericentral
Number of group study rooms: 8
Number of reading rooms: 1 (Hallandica room on floor 2)
Number of places to sit: 258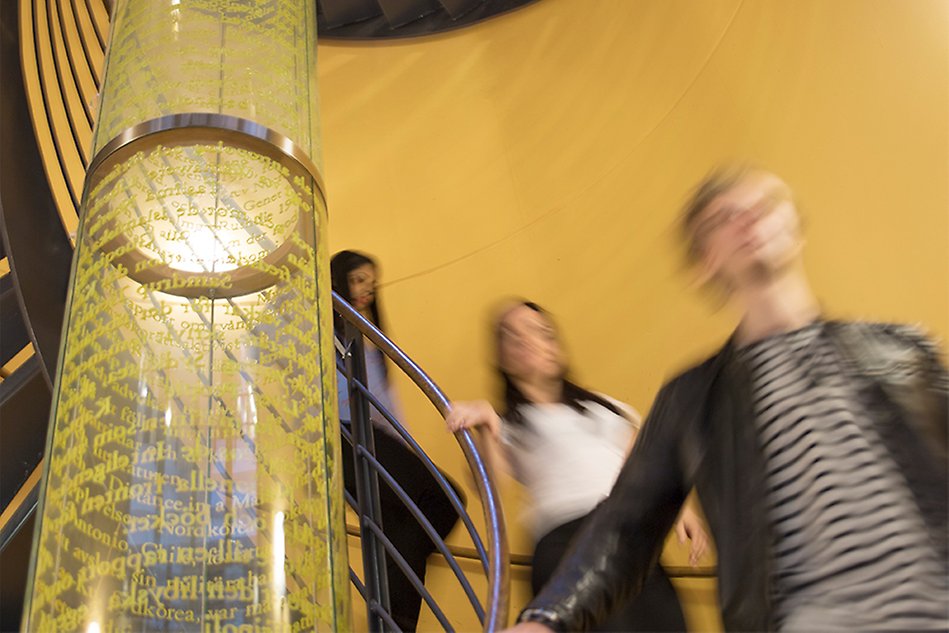 Hans Hamid Rasmussen: Installation on the history of censorship. 1998. Location: Stairwell
The glass cylinder is located in one of the public spiral staircases and runs through all three floors. The letters that run in a spiral are made of beeswax. A lamp that moves very slowly illuminates the text, which at the same time casts a shadow on the wall.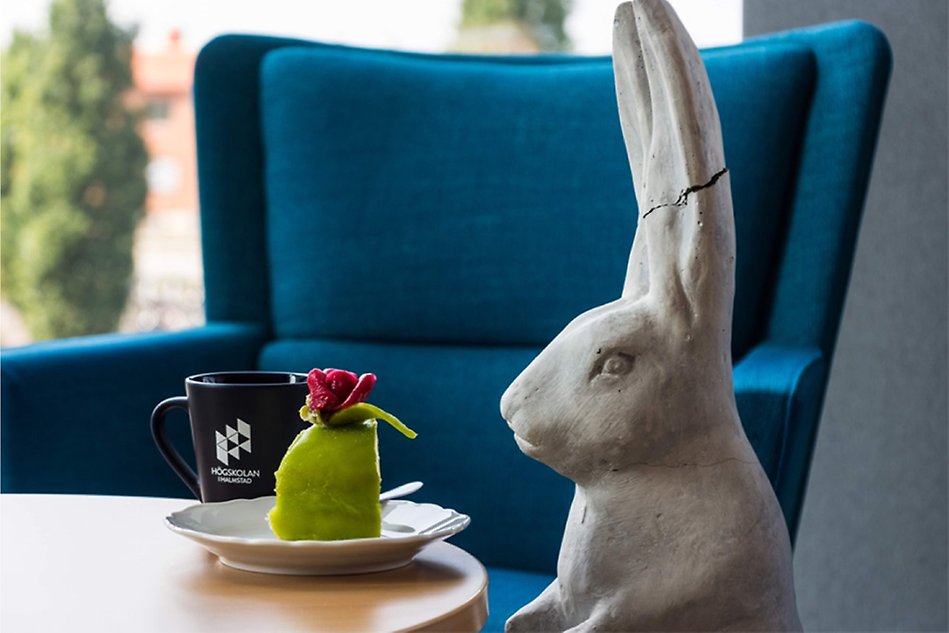 Inger Noah Ljungberg: "City hares", 1998, Location: Varying
The hare was created for the art project "Archaeology of Dreams" and was originally part of an art installation called "Display". The installation included a total of 49 hares lined up on a glass podium.