On this page you can find information about scholarships available for international students and exchange students.
The application for studies starting in autumn 2023 is now closed! The scholarship recipients have been notified by email.
How to apply for a scholarship at Halmstad University
Apply for one of our Master's programmes at University Admissions and pay the application fee.
Only applicants who are qualified to our Master's programmes and are eligible for Halmstad University scholarships will receive an email with a link to the online application form.
Fill in the online scholarship application form. Please note that you will need to provide the application number you will receive from University Admissions.
The committee will award scholarships based on students academic merits (GPA but also ranking of the previous university and proficiency in English). No consideration will be taken to work experience or student's financial situation.
Applicants with a Halmstad University programme as their first choice will have priority in the nomination.
Halmstad University will notify the recipients of scholarships by email after the first Notification of Selection Results at the end of March.

Recipients will receive a Scholarship nomination letter and an invoice with the deducted scholarship amount. The scholarship must be accepted or declined by the deadline stated in the nomination letter.
Students who are not offered a scholarship will not be notified individually. If you receive an invoice with the full tuition fee amount, you have not been awarded a scholarship.
The application period for scholarships for studies starting autumn 2023 was between March 8 and March 15. Halmstad University have notified the recipients of scholarships by email.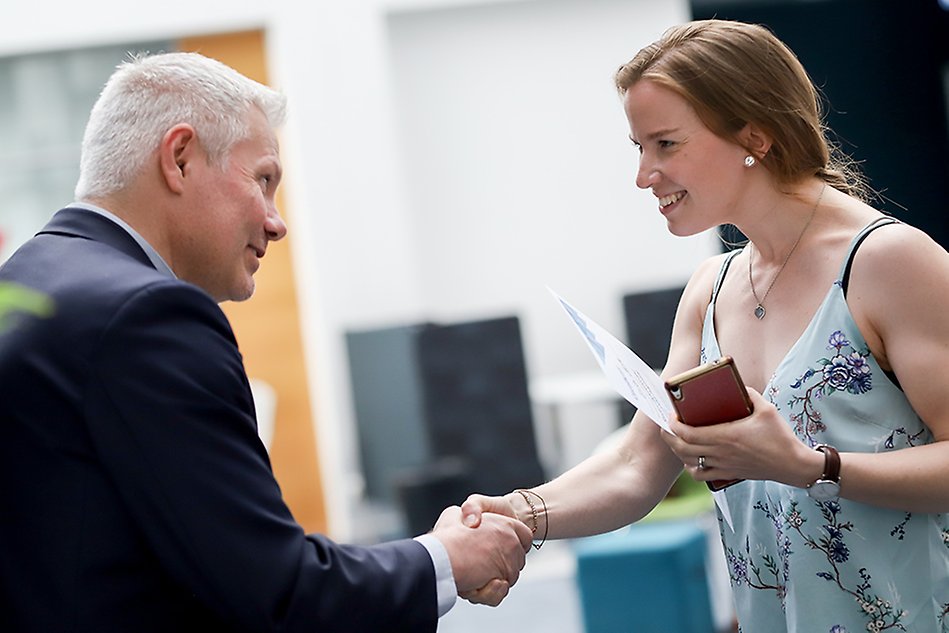 Scholarships conditions
The scholarship will initially be granted for one semester, but will be automatically extended for the duration of the study programme (2 or 4 semesters) provided that study results are satisfactory.
If you have been awarded a Halmstad University Scholarship, you must meet the scholarship conditions and also the requirements for progression in studies to keep the scholarship for the continuation of the programme. Please check your programme/course syllabus to make sure that you are aware of the requirements you have to meet.
Students who interrupt their studies or apply for leave of absence (study break) will no longer meet the requirements for the scholarship.
Please read the regulations for further information on the selection process and scholarship conditions before you apply via University Admissions.
Regulations for the awarding of scholarships

Pdf, 185.8 kB.
University Admissions

External link.
The Swedish Institute scholarships
The Swedish Institute (SI), a government agency, each year administers around 500 scholarships for students and researchers coming to Sweden to pursue higher education at a Swedish university.
The Swedish Institute

External link.
4 questions to an SI scholarship holder
Scholarships for exchange students
Through Erasmus there are many possibilities for you as a student in a higher education institution to study or do a traineeship within Europe without paying any study fees. As an Erasmus student or trainee you are entitled the Erasmus scholarship from your home university that will cover most of the expenses during your period abroad. Talk to the erasmus representative at your home university to get more information about the process.
To be eligible for an Erasmus scholarship you have to:
be a citizen of one of the countries participating in Erasmus.
be a registered student at a university.
have been studying for one year (not for traineeship) before the mobility takes place.
Your current university also needs to have a partnership with Halmstad University (not for traineeship) and has to be a part of Erasmus by holding the Erasmus University Charter.