User-centred and sustainable technology development – several new multidisciplinary future mobility research projects
User-centred and sustainable design of new technologies is becoming increasingly important. Many traditionally technology-driven industries, such as the automotive industry and power companies, are shifting towards a more human-centred development, that is based on human and societal needs and usages, rather than only the technical possibilities. Vaike Fors, Associate Professor of Pedagogy at Halmstad University, has recently received funding for three new research projects together with colleagues within digital service design. All three projects focus on everyday life perspectives on future mobility solutions.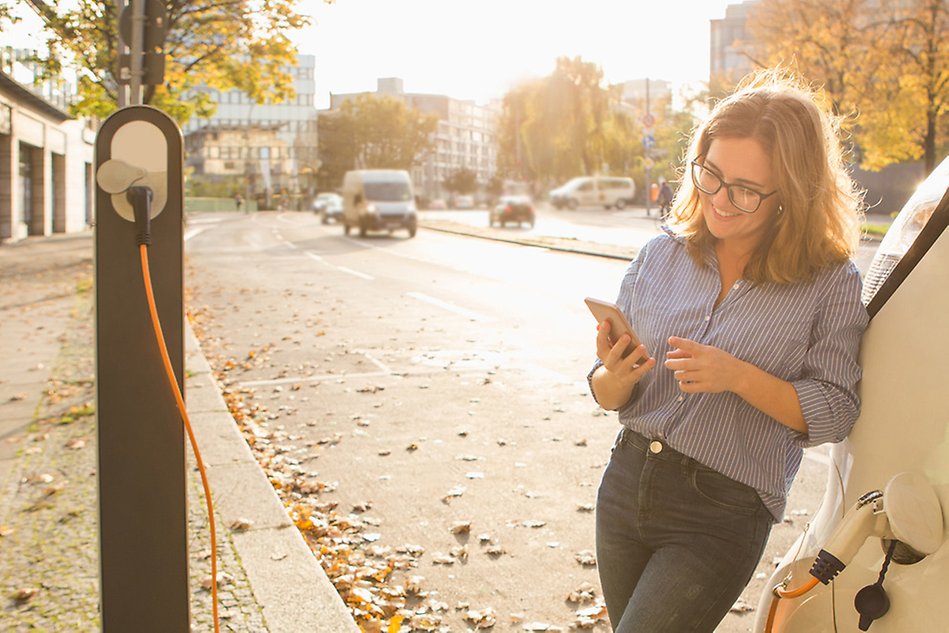 "Sustainable and realistic mobility solutions require an interdisciplinary approach and collaboration between different stakeholders, not just technological innovation."
Vaike Fors
"The interest in user-centred design has really increased these past years, especially in the automotive industry. New mobility solutions that integrate vehicle development and service design linked to transportation demand deeper understanding of how people perceive and use technology in their living environments. This is something that our research group can contribute with", says Vaike Fors, Associate Professor of Pedagogy at the School of Information Technology at Halmstad University.
Vaike Fors is the project leader for the ethnographically oriented parts of three new co-production projects (described below) that recently have been awarded research funding.
"It is very exciting that we have been granted funding for ethnographic design research projects, aimed at integrating societal and everyday life-oriented ways in developing and study future sustainable mobility solutions. After many years of primarily technology-driven development, we have noticed an increasing number of projects that put sustainability and people's everyday lives in focus. The financiers seem to have realised that sustainable and realistic mobility solutions require an interdisciplinary approach and collaboration between different stakeholders, not just technological innovation", says Vaike Fors.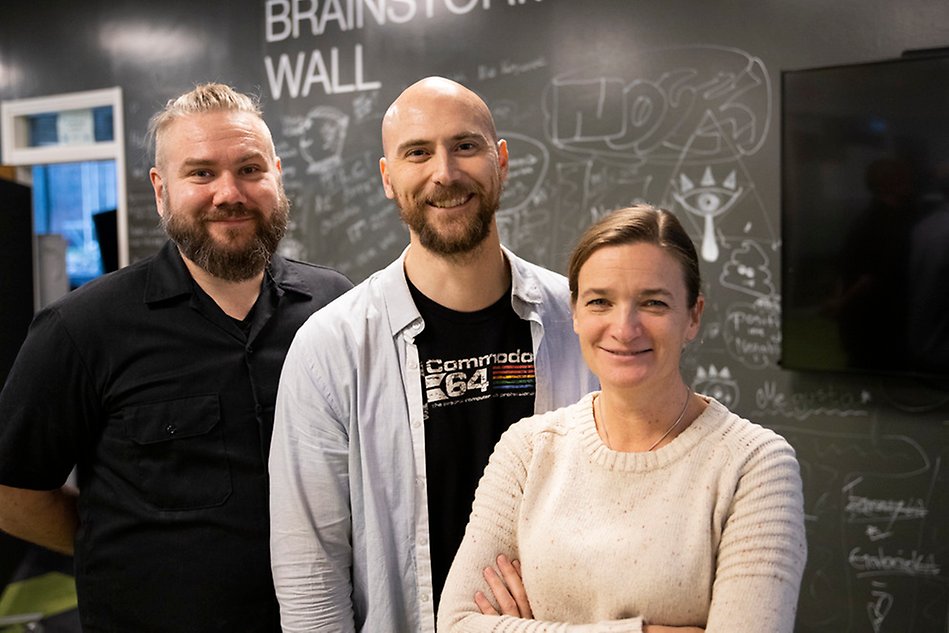 Three new research projects
Engaging local residents in future transport solutions
Design Ethnographic Living Labs for Future Urban Mobility – A Human Approach (AHA II) is a collaborative project between Halmstad University, Volvo Cars, the City of Gothenburg, the City of Helsingborg, Västtrafik and Skånetrafiken, funded by Drive Sweden's strategic funds. The researchers will establish so-called living labs in two different city districts in Gothenburg and Helsingborg, to engage people in how new mobility solutions can be integrated in their particular neighbourhoods. Participating researchers from Halmstad University are Vaike Fors, Esbjörn Ebbesson, Jesper Lund, industrial PhD student Kaspar Raats and the international guest researchers Rachel Charlotte Smith and Sarah Pink. AHA II is based on a previous project, Co-Designing Future Smart Urban Mobility Services – A Human Approach (AHA), in which researchers developed a collaborative model for human-centred mobility design with industry and cities.
How and when do we want to charge our cars?
The project Realising Efficient Charging of Electric Cars with User-Centered Smart Technology (RELEVANT) aims to map users' preferences and expectations of smart charging of electric and hybrid cars. The project is managed by Volvo Cars, and PhD student Thomas Lindgren and Vaike Fors are the participating researchers from Halmstad University. Other partners in the project are RISE, Vattenfall, Skellefteå Kraft and Kraftringen Energi. The project is a so-called FFI project (vehicle strategic research and innovation) funded by Vinnova.
Researchers from Halmstad are part of a new Australian investment in Centre of Excellence
On October 9, the Australian Research Council decided to invest the equivalent of SEK 260 million in a new international and interdisciplinary research initiative, a Centre of Excellence. for Automated Decision-Making and Society. This centre will investigate responsibility and ethics linked to automatic decision-making, for example when self-driving vehicles make decisions in a traffic situation or when algorithms are used in medical diagnostics. Australia's Education Minister Dan Tehan said in a press release:
"This technology has great potential to transform the efficiency of industry, as well as public and private services. However, as with all technology, it is prudent to explore how to mitigate any possible risks. Our Government is funding research into automated decision making to ensure this technology provides the best possible outcomes for society and industry."
Halmstad University is one of four European partner universities in the new centre, and the only representative of the Nordic countries. A total of 30 organisations are included, eight of which are Australian universities. For the next seven years, Vaike Fors will work together with researchers at Volvo Cars in one of the research centre's interdisciplinary sub-projects in collaboration with the Emerging Technology Research Lab at Monash University in Australia. The Emerging Technology Research Lab is led by Professor Sarah Pink, who is also a visiting Professor at Halmstad University.
Text: Louise Wandel
Photo: Dan Bergmark
Top photo: iStock
Vaike Fors
Vaike Fors is an Associate Professor of Pedagogy at the School of Information Technology at Halmstad University. Her expertise includes tailoring design ethnographic methods, to investigate how people interact and learn with emerging technologies, and what this means for their everyday lives, routines and habits. Her motivation to contribute to technical solutions that are sustainable on both a social and a societal level has led her to develop models for human-centred cross-disciplinary collaborations. She holds a seat in the program office for the Swedish Strategic Innovation Program, Drive Sweden, where she leads the Public Engagement stream.
Vaike Fors has led numerous academic and applied projects in collaboration with industry, other universities, the public sector and international partners. Recent books are Theoretical Scholarship and Applied Practice (2017), Samverkansformer: Nya vägar för humaniora och samhällsvetenskap (2018), and Imagining Personal Data: Experiences of self tracking (2020). Privately, Vaike is energised by riding Icelandic horses and hiking in the mountains.