Adding intelligence to embedded systems
Any kind of technical gadget that has a computer and a dedicated function is a so called embedded system. Examples range from smaller devices, like a smart watch, to larger systems, like an autonomous car. By implementing so called Deep Learning models on these embedded platforms, artificial intelligence can be added to the devices. Nesma Rezk, a PhD student at Halmstad University, has recently presented her licentiate thesis on this subject.
What is Deep Learning and what can be achieved by adding intelligence to an embedded system?
"Deep Learning (DL) is a subfield of machine learning which in turn is an area within artificial intelligence (AI). DL imitates the structure and function of the human brain by processing data and creating patterns for use in decision making. Implementing DL applications on embedded platforms makes it possible to support intelligence in homes, wearable devices, autonomous cars and healthcare instruments. For example, wearable devices can be used to monitor user's health data and seek medical help when needed. Also, intelligence when supported in cars can turn them into semi or completely self-driving", says Nesma Rezk, a PhD student at the Embedded and Intelligent Systems research environment at Halmstad University, who presented her licentiate thesis on June 4.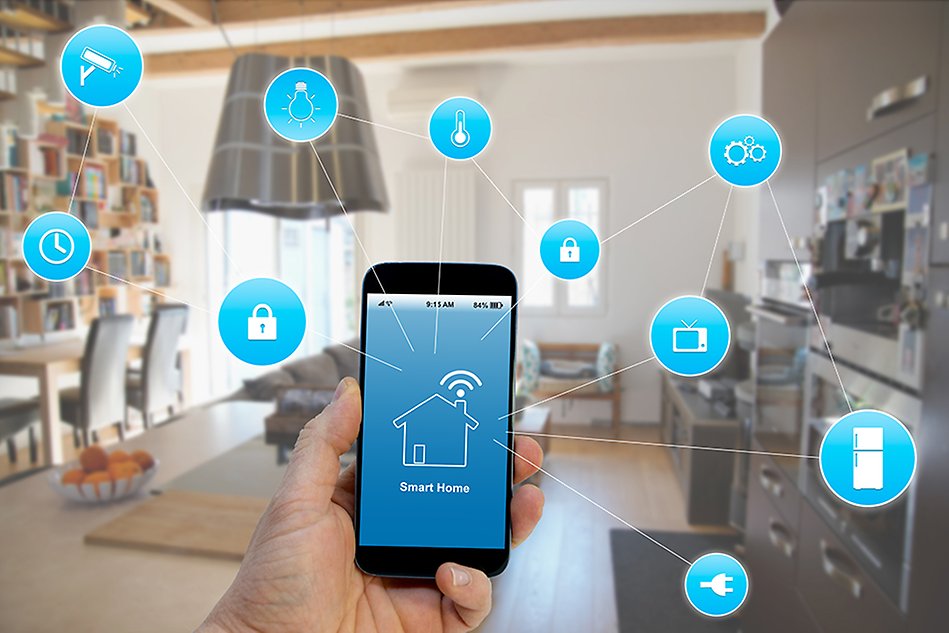 What is your thesis about?
"This thesis explores efficient implementations of Deep Learning (DL) on embedded platforms. The implementation should achieve high throughput, preserve low power consumption and meet real-time requirements. It also needs to be flexible to support changes in the model and the application constraints. The thesis also discusses the optimizations applied to enhance the efficiency of DL implementations."
How come you chose Halmstad University for your doctoral education?
"I am from Cairo in Egypt, where I studied at Ain Shams University. After my Bachelor in Computer and Systems Engineering, I worked as a teaching assistant for about 6 years. During this period, I also got my Master's degree in Computer and Systems Engineering. I wanted to add a new experience to my life and do my PhD in a European country. The Swedish lifestyle has a good reputation. Also, I love being in Halmstad since it's not as crowded as big cities. A calm city like Halmstad would help me have a clear mind to focus on my studies. So, I moved to Sweden by the end of 2016 to start my doctoral education."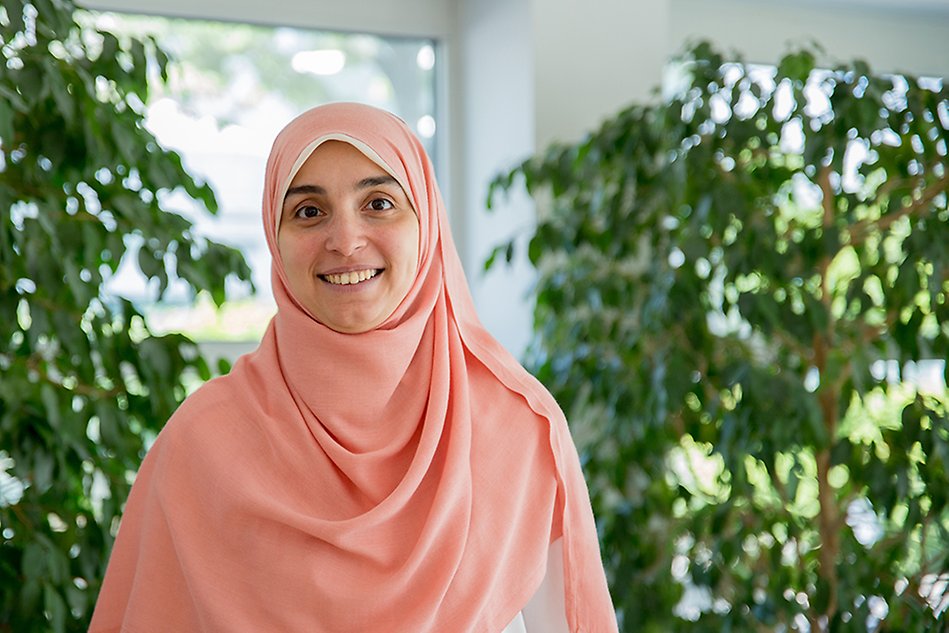 How is it to study and research at Halmstad University?
"I am pleased to be part of Halmstad University. The University works hard to ease my journey towards the PhD degree; starting from the convenient work environment and including the cooperative research teams' efforts. I think I am lucky to get the chance to work in a research area that combines both embedded systems and deep learning."
What is good with that combination?
"In embedded systems, we have limited resources, such as limited computation power and limited memory bandwidth. It is always challenging to run applications efficiently on embedded platforms. Overcoming these challenges is interesting for me from an engineering perspective. On the other hand, the growing success of DL algorithms in many application domains is very exciting and I want to understand and study them in detail. Running DL algorithms on embedded platforms creates a different kind of research work. In this work, we try to change the DL algorithms to make them cope with the limited resources in embedded systems. I think the success of running DL applications on embedded systems efficiently is essential. Otherwise, the advantage of running DL intelligence in for example smartphones, wearable devices or autonomous vehicles will be limited."
What are your plans for the future?
"I will continue towards my PhD here at Halmstad University. After that, I very much want to remain and work in the academia", says Nesma Rezk.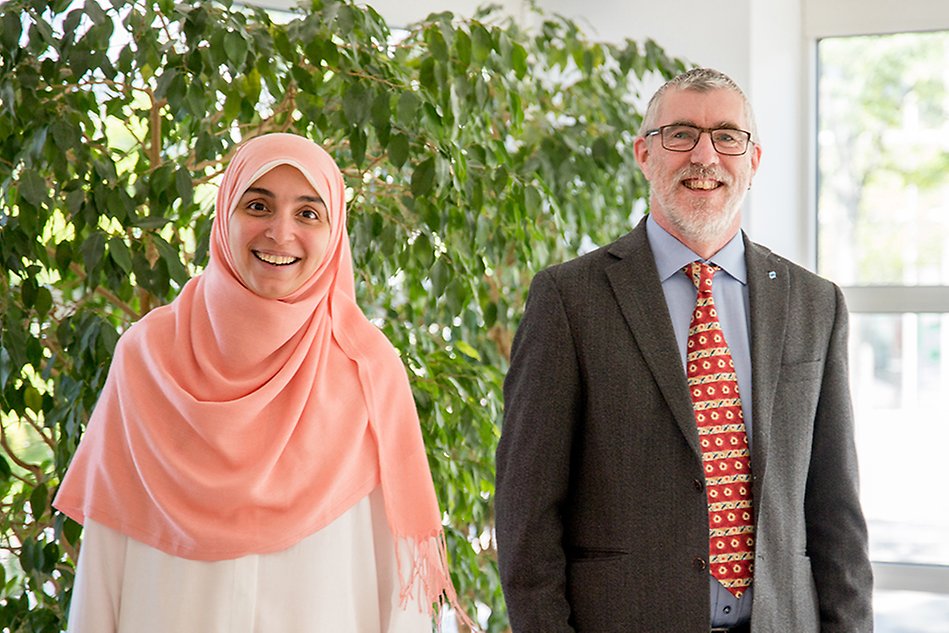 Text: Louise Wandel
Photo: Helena Bengtsson
About the licentiate thesis
The licentiate seminar took place both on Halmstad University campus and online via Zoom on June 4, 2020.
Licentiate thesis:
Exploring Efficient Implementations of Deep Learning Applications on Embedded Platforms

External link, opens in new window.
Examiner: Mark Dougherty, Professor in Information Technology at Halmstad University
Opponent: Ahmed Hemani, Professor at the department of Electronics and Embedded Systems at KTH
Supervisor: Zain Ul-Abdin, Senior Lecturer at Halmstad University
Nesma Rezk is part of the Computing and Electronics for Real-Time and Embedded Systems department (CERES) at the School of Information Technology at Halmstad University. Nesma Rezk works closely with Professor Tomas Nordström. The research team is collaborating with Professor Madhura Purnaprajna from Amrita University in India.