International cross collaboration to help dementia patients
Dementia is the loss of cognitive functioning – thinking, remembering, and reasoning – which complicates daily routines for dementia patients. In a European initiative called Remind, Halmstad University collaborates with organisations from nine different countries to develop technical solutions that can help patients with dementia and their relatives in everyday life. In a newly produced video seminar, Halmstad researchers present the Remind project.
A video seminar about the Remind project and the research at Halmstad University regarding the use of computational techniques to improve compliance to reminders within smart environments.
Researchers learn from each other
A growing elderly population requires new health technology solutions and smart home environments. It also requires a cross collaboration between many areas of expertise, like medicine, social science and information technology. An example of this collaboration is the European project Remind, where the main purpose is to generate and share knowledge between the different organisations. The goal is to develop technology that can help people who are suffering from dementia. The partner organisations in Remind come from the industry as well as academia, and they represent nine different countries. Halmstad University, which is one of the partners of Remind, both receive and send research staff on exchange to other Remind organisations.
"The aim of the Remind project is to exchange experiences between different universities and companies in the use of computational techniques, in order to improve compliance to reminders within smart environments for patients with dementia. One example of such a 'reminder' is to remind a person – at the right time and occasion – to take their medication", says Farzaneh Etminani, postdoc at the School of Information Technology at Halmstad University and one of the researchers involved in the Remind project.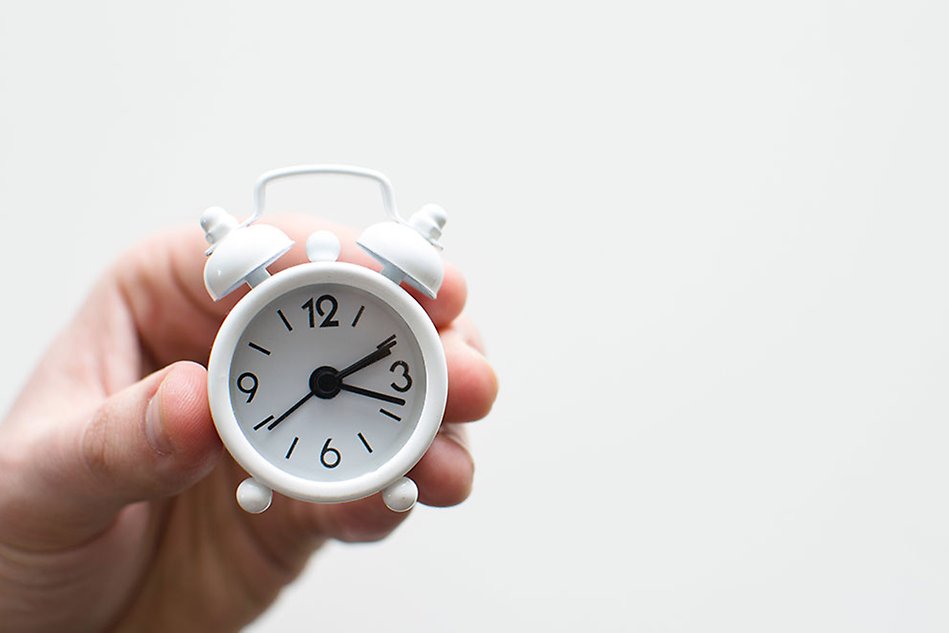 Important to understand the environment of the patient
Markus Lingman, a Medical Doctor and Strategist in the Halland Hospital board, Region Halland, is collaborating with the Remind researchers:
"A large portion of our elderly are living with dementia. It is also one of few increasing causes of death in our part of the world. By working closely in the intersection between different skills and knowledge domains, we can develop healthcare tools adapted for this group of patients. It is also important to figure out how innovations, new ideas and thoughts will fit into the ecosystem of care surrounding each individual with dementia. We have to understand the environment of the patient in order to succeed with this necessary development of healthcare", says Markus Lingman.
Visiting researcher is developing social robots
Farzaneh Etminani would like to see more knowledge exchanges ahead:
"We are looking forward to host more researchers and staff from other partners organisations, as well as from the whole society including academia, hospitals and companies to share our knowledge and learn new things. The final goal is to help people with dementia to have a higher quality of life", says Farzaneh Etminani.
Linda Ong from I+ srl in Italy visited Halmstad University during eight months in 2018/2019:
"The main objective for my part of the project is to implement natural language processing for human interaction, that is implementing sentiment and topic analysis for simple conversation with social robots. The vision is that a social robot can understand the conversation with a human and, in a deeper sense, be able to understand the unmet need in vulnerable groups", says Linda Ong.
Text: Louise Wandel
Photo: Unsplash
Researcher exchange
Visiting researcher at Halmstad University:
Linda Ong from I+ srl in Italy visited Halmstad University for eight months during 2018–2019. Linda Ong focused on the development of user-centered technology for promoting emotional stability and quality of life for patients with dementia.
Visiting researchers from Halmstad University:
Anne-Christine Hertz, Manager at Health Technology Centre Halland, visited Aging Lab in Spain during April 2019.
Eric Järpe, Senior Lecturer at the School of Information Technology, visited Aging Lab in Spain during April 2019.
Alexander Galozy, PhD student at the School of Information Technology working with analysis of medication adherence from EHRs, is visiting I+ srl in Italy at several occasions during the spring of 2019.
There are also plans to send another staff member from Halmstad University to KARDE in Norway.
About the Remind project
Remind was initiated by Anita Sant'Anna from Halmstad University and Chris Nugent from Ulster University in Northern Ireland. Chris Nugent was a Visiting Professor at Halmstad University during two years (2015–2016), focusing on development of mobile and pervasive computing solutions to support ambient assisted living. The local coordinator for the Remind project is Martin Cooney, a social robotics researcher at Halmstad University.
Remind started in 2017 and will end in 2020. The project has received funding from the European Union's Horizon 2020 research and innovation programme under the Marie Skłodowska-Curie grant agreement. Remind is supported by The Center for Applied Intelligent Systems Research (CAISR) at Halmstad University and by the Knowledge Foundation.
Partners:
Beneficiaries
Ulster University (UK)
University of Jaén (Spain)
National University of Ireland Galway (Ireland)
Luleå University of Technology (Sweden)
Halmstad University (Sweden)
University of Florence (Italy)
Associazione NOVILUNIO Onlus (Italy)
I+ srl (Italy)
KARDE AS (Norway)
Swedish Adrenaline (Sweden)
The Ageing social Lab Foundation (Spain)
Other organisations
University Medical Center Groningen (Netherlands)
Kyung Hee University (Korea)
Corporación Universidad de la Costa (Colombia)
Universidad Nacional Abierta y a Distancia (Colombia)
Knowledge exchange will be achieved through collaborative and hands-on activities where participants develop and/or implement something together within the following areas:
Signal and data analysis for healthcare
Context and behaviour modelling

User-centered reminder technologies
A final project demonstrator will be developed by the end of the project period, in June 2020.