Digital tools that motivate patients to take their medication
How can researchers help patients realise the importance of taking their medication? The data mining group at Halmstad University has received 3 million SEK in research funds from Vinnova for a project called iMedA. Together with the region's hospital, Region Halland, and the company Affecto Sweden AB, the research group aims to use data mining to develop digital tools that will hopefully increase the chance of patients taking their prescribed medication.
"This puts Region Halland in a unique position to understand the patient's needs."
Markus Lingman
The goal of the research project iMedA – which stands for Improving Medication Adherence through Person Centred Care and Adaptive Intervention – is to increase the probability of patients taking the medication they are prescribed. First of all, the researchers need to evaluate the risk of a patient not picking up their medication at the pharmacy and understand the reasons for this. As a second step, the group will develop digital tools where these reasons can be addressed in collaboration with the doctors at an early stage, supporting patients to pick up and take their medication.
"Combining clinical knowledge with data mining skills and using them on real world comprehensive data reflecting most aspects of care puts Region Halland in a unique position to understand the patient's needs – a step towards precision medicine", says Markus Lingman, Strategist in the Halland Hospital board.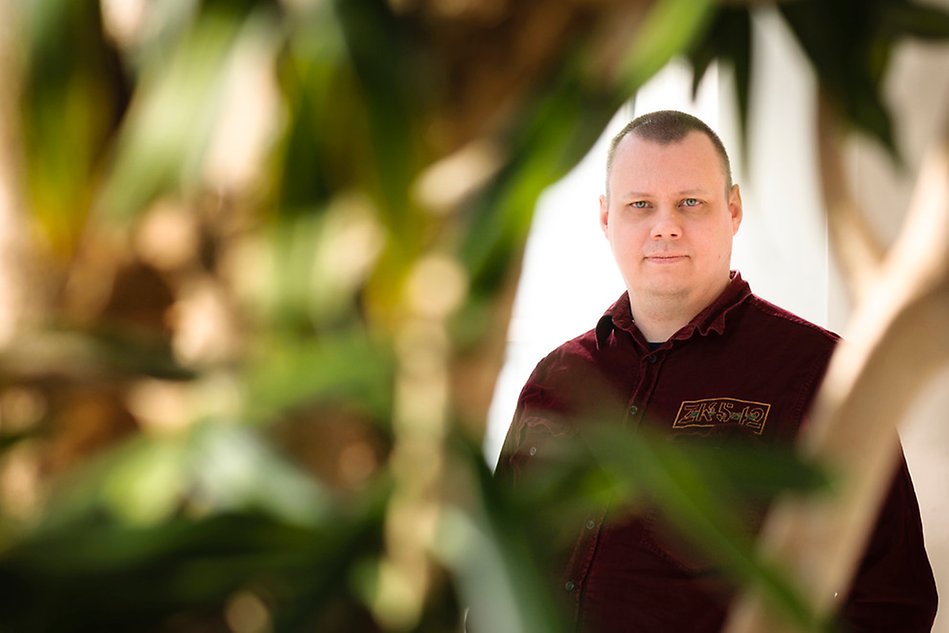 Why do I need my medication?
"We are primarily focusing on patients with hypertension since it is vital for this patient group to take their medication regularly. The medication might not help them right now, but is very important to prevent future complications like congestive heart failure or stroke", says Anita Sant'Anna, Assistant Professor and part of the research team at Halmstad University.
"The reasons why patients might not pick up and take their medication vary. But it can for instance be a lack of understanding the importance of taking the medication, simple forgetfulness or that they are scared of potential side effects. It can also be a trust issue where the patient does not rely on the doctor's advice, or that the patient cannot afford the medication. We need to understand the reasons behind this problem before we can create a solution", says Anita Sant'Anna.
Research will result in a prototype
Data mining, a computing process of discovering patterns in large data sets, will be used to analyse patient data. The analysis will lead to a prediction of the patients' behaviour, which can then be influenced by the right counselling and tools.
"By the end of the project, in about three years, we will have a prototype of the digital tool – both for the patient, for example an app, and for hospital staff. We want to plug our solution into Region Halland's digital service platform", says project leader Slawomir Nowaczyk, Associate Professor at Halmstad University and emphasises the importance of the collaboration with Region Halland:
"This is an important step in our research collaboration with the hospital – a unique alliance we have been developing for some time."
More collaborative projects to come
The research group at Halmstad University is currently recruiting for a post-doctoral post to strengthen the team. The group wants to continue growing and will establish supporting projects around the main project. There is, for example, an already ongoing research collaboration with Region Halland where PhD student Awais Ashfaq is using artificial intelligence to predict outcomes and demands of congestive heart failure patients. Another example is the interdisciplinary research group working on an intelligent pill box to help patients suffering from dementia to remember to take their daily medication.
Text: Louise Wandel
Photo: Joachim Brink