At Halmstad University, around 600 people work in education, research, administration and support. That makes the University one of the largest employers in Halmstad. On this page you will find vacancies and information on what it means to work at Halmstad University.
Human Resources Strategy for Researchers (HRS4R)

Halmstad University has applied for the award HR Excellence in Research. If granted, the award indicates that Halmstad University is an employer with a stimulating and friendly working environment.
The University consists of four multi-disciplinary schools that function within the following areas: business and economics, engineering, natural science, computer engineering, electronic engineering, informatics, nursing, civics, the arts and culture and teacher education. Several of our degree courses and research projects are unique for Sweden.
Current vacant positions at Halmstad University
International staff support
Relocating to a new country can be challenging. We've put together a guide with all the information you need to know before, during and after your time with us: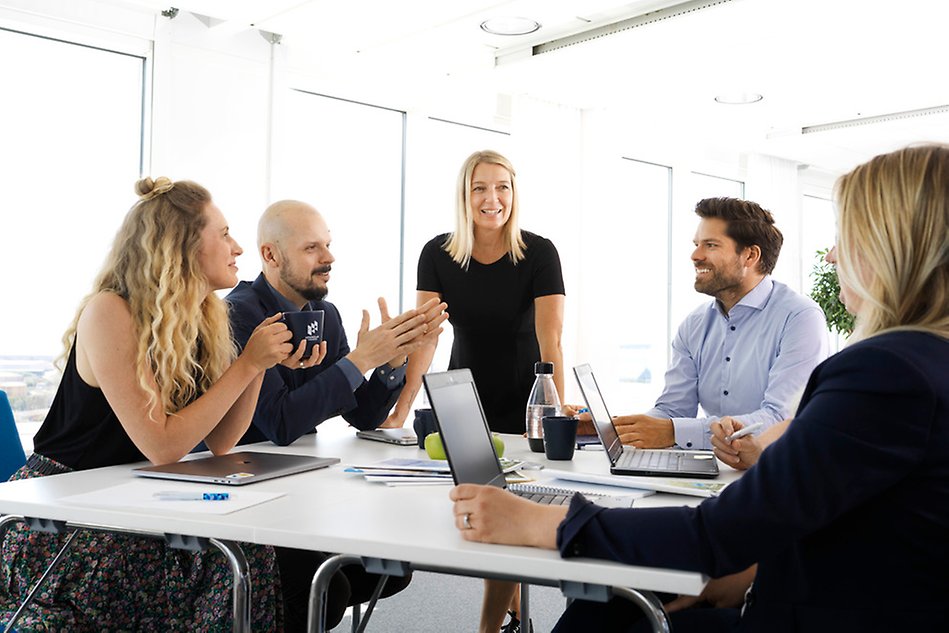 Benefits and terms for government employees

There are many advantages to working for a government institution such as Halmstad University. There are particularly good terms and conditions for working hours, paid and parental leave, as well as pensions.
Paid leave

In addition to the five weeks paid leave that everyone in Sweden is entitled to, you as a government employee has the right to further paid leave depending on your age. You are also entitled to paid leave during your first year of employment, but to receive full paid leave you must be employed the whole calendar year.
Parental leave

To facilitate your parental leave, government employers pays a supplementary benefit, giving you 90 percent of your salary during the main portion of your leave.
Pension

As a government employee, you receive a pension that comprises of several parts. It supplements the general pension that everyone is entitled to. You have the right to choose how a part of this pension is administered.
Healthcare benefits

As a government employee, you are entitled to certain healthcare benefits, such as the option to contact the occupational health services and conduct certain doctor's appointments during paid working hours. You can also be subsidised for healthcare appointments and prescription medication.
Common values

Everyone in government employment works on behalf of the citizens. Whether you are a researcher, caretaker, administrator, lecturer, project manager, communicator, Head of IT, IT technician or holds another government employment, there are common values for the entire government sector that is based in legislation and ordinances.