Digital Laboratory Centre (DLC)
How do sensors, loggers, programming and picture analysis fit together with education and research? Some of the answers, and not least interesting questions regarding this, can be found at Digital Laboratory Centre (DLC) – a creative, high-tech laboratory environment with a focus on learning, culture and creativity.
About DLC
The Digital Laboratory Centre is an important part of Halmstad University's work with digitalisation and development in education and research.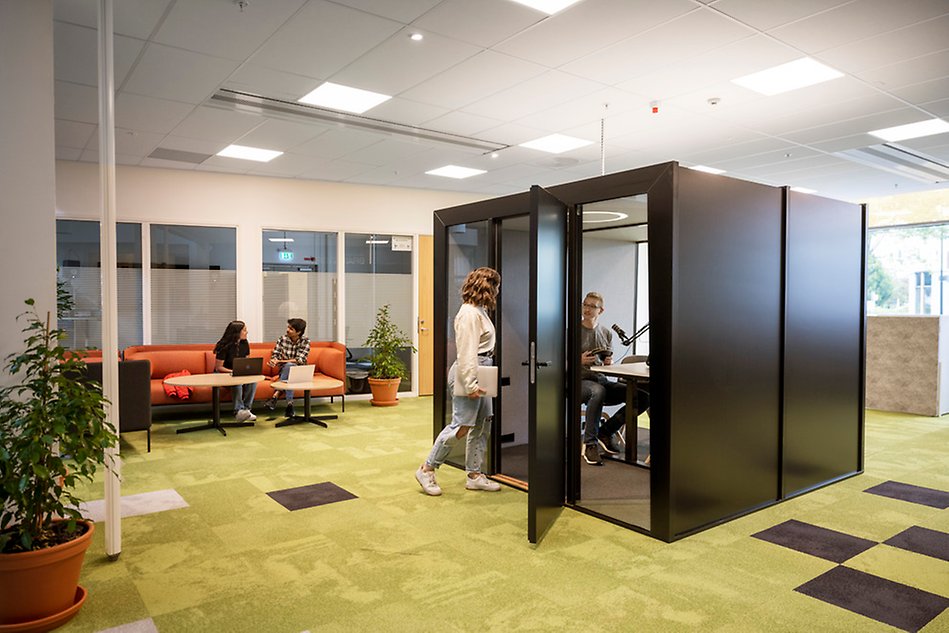 Education, development, research and collaboration
The Digital Laboratory Centre (DLC) is a strong digital environment for education, development, research and collaboration. Here, creative environments combined with the latest digital technology facilitate both the creation and dissemination of new knowledge. The work in the lab adds value and creates to innovation and the development of society.
In the lab, the university and society at large can collaborate in various ways.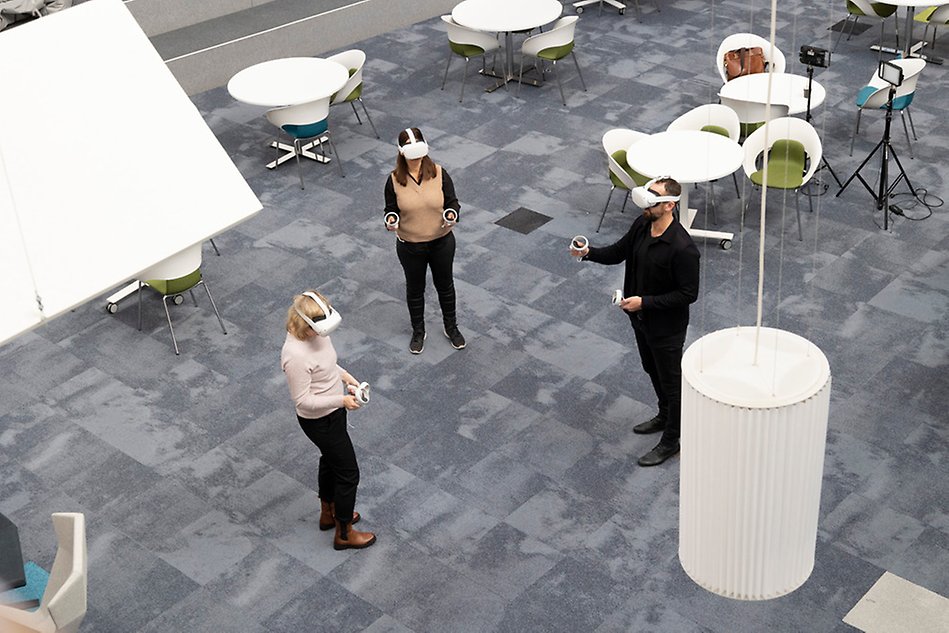 Students, teachers and researchers
DLC is part of the School of Education, Humanities and Social Sciences. DLC should be part of everyday life for all students, teachers and researchers working, researching and conducting experiments at the school. At the same time, DLC is an important collaboration arena as a laboratory, learning and research environment within the university and for interaction with external parties.

DLC was inaugurated in November 2016.
Sustainable development
DLC is helping to problematise the effects of digitalisation and individual new technology in order to develop, in a sustainable manner, our education and research and our collaboration with the rest of society. In the lab, the university and society at large can collaborate in various ways. Different actors can explore, develop and learn from one another here whilst critically analysing what is taking place.
Contact DLC
Coordinator for DLC, IKT pedagog: Isabell Larsson
Pedagogical developer: Kristina Wollentz
For urgent support:
Check for staff at our office (at DLC)
IT support: 035-16 78 00
Isabell Larsson: 0729-77 37 75
For urgent support after hours
Real estate services: 035-299 10 30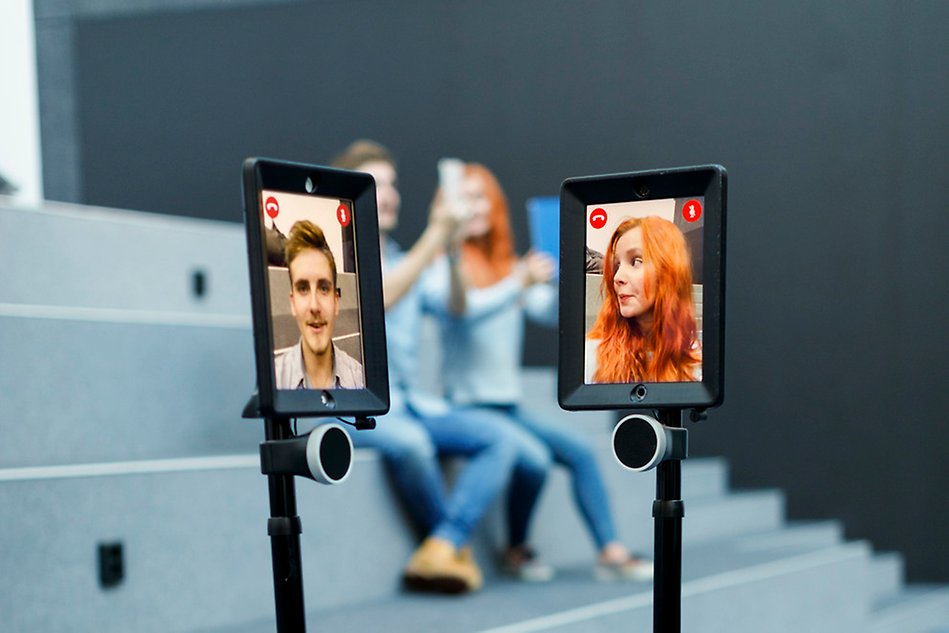 Use DLC as a student
Here at DLC, there are many ways you as a student can get access to everything the lab has to offer. You can book the pod studio "Poddstudion" yourself. You need help from your teacher to book all other rooms.
Students can use most of the different rooms at DLC when they are not booked. Use your access card to enter!
Here you will find information on how to book rooms and equipment, and how you interact with the different functions of the lab.
Book the pod studio
You book the pod studio through Outlook by following these steps:
Log in to Outlook with your HH-account
Go to 'Calendar'
Create a new event (choose day/time)
When choosing a room – search for "DLC_Poddstudion"
Save/send the scheduled event
Read the confirmation mail
If everything worked, then you now have an approved booking of the pod studio
Book equipment
Students and teachers can book equipment – please contact dlc@hh.se in advance to book equipment. You can use the equipment in the different rooms of DLC without booking it, if the room is not booked by someone else.
Manuals and instructions
There is a binder with manuals and instructions for most of the equipment you can find at DLC. You find the binder on top of the charging cabinet outside 'Hjärnverket'.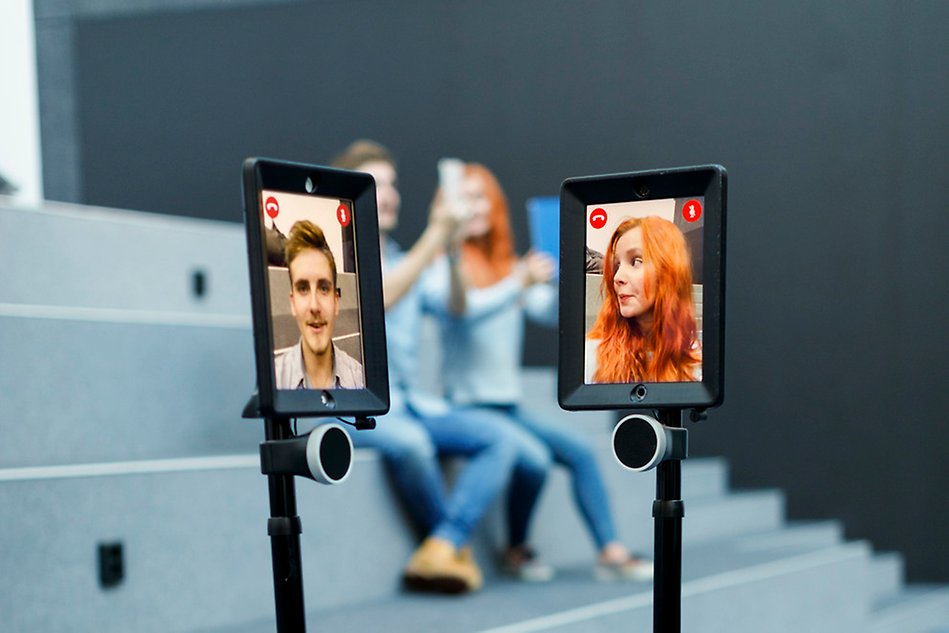 På DLC hittar du teknik, utrustning och digitala verktyg för exempelvis hybridmöten, visualisering, eye-tracking, programmering och gaming.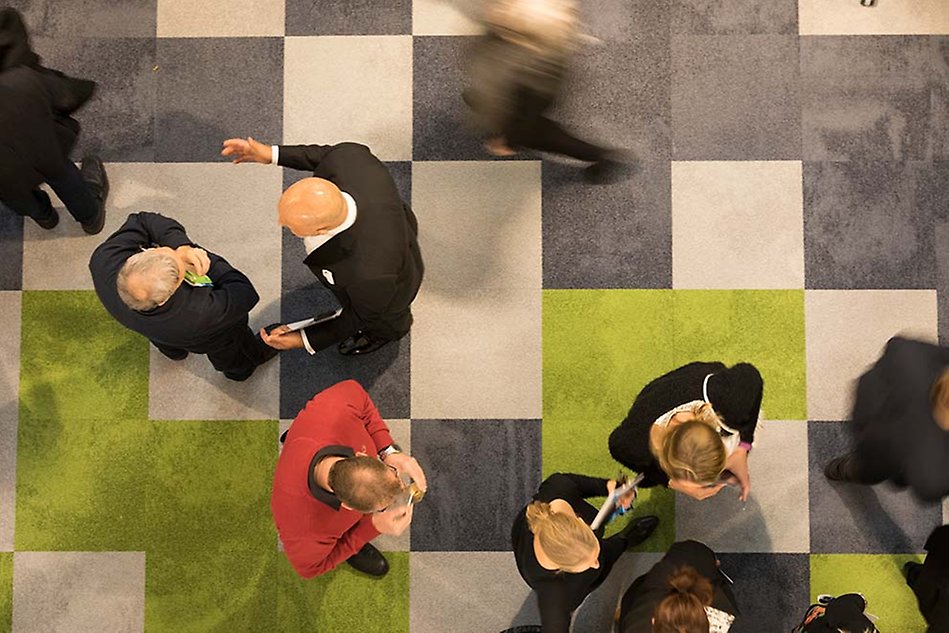 Information om hur lokalernas utformning och hur du bokar olika lokaler antingen som anställd på Högskolan i Halmstad respektive som extern samverkanspart.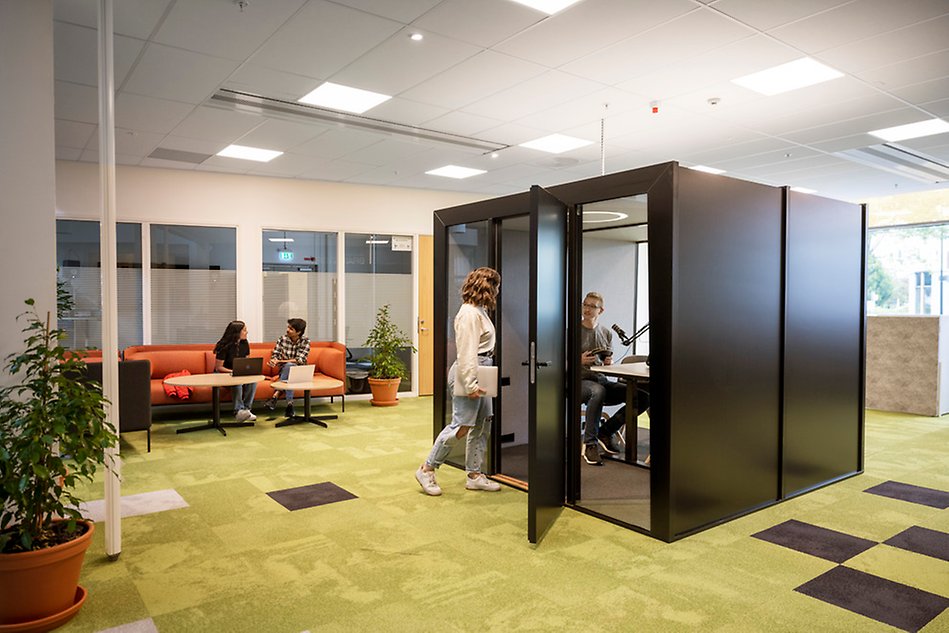 Poddstudion är till för studenter, lärare och forskare vid hela Högskolan i Halmstad. Externa samarbetspartner är också välkomna att boka tid.
E-sportlabbet är en del av Högskolans satsning på e-sport och ingår i DLC. Labbet är en spelmiljö och en arena för forskning och att integrera e-sporten i olika utbildningar.
HUMINFRA – digital research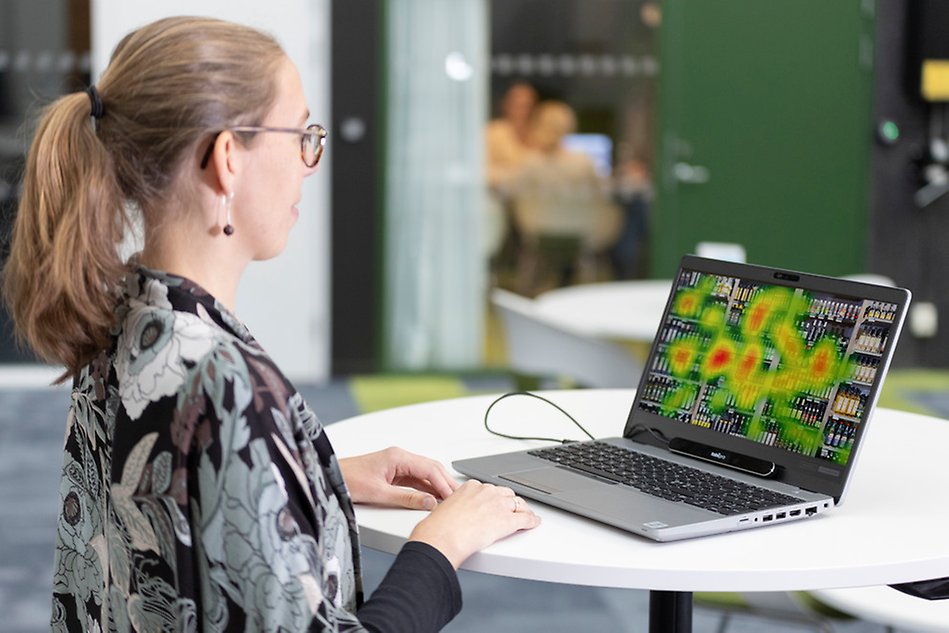 DLC har identifierats av Vetenskapsrådet som en del av en forskningsinfrastruktur av nationellt intresse, HUMINFRA.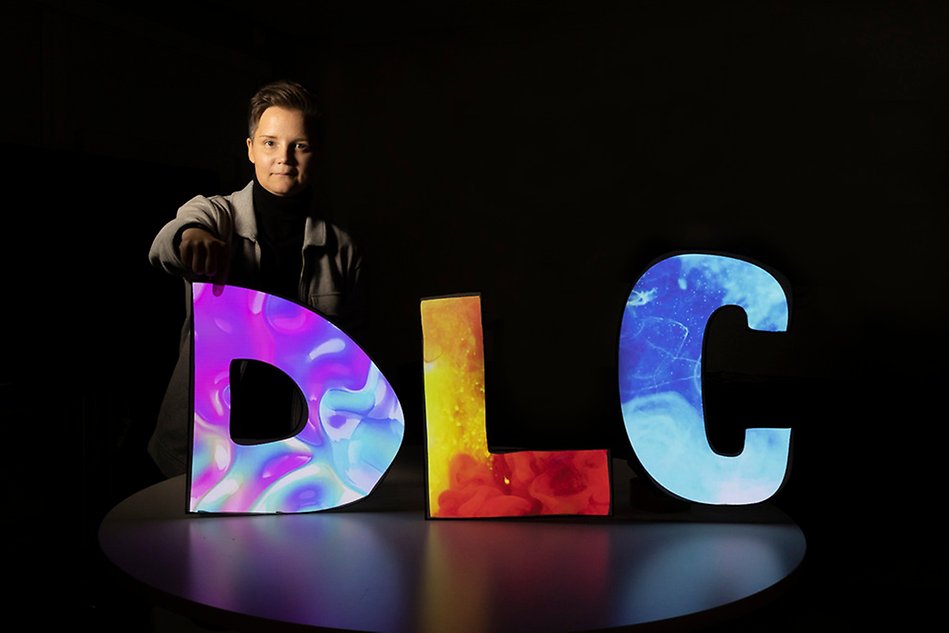 Digitalt laborativt centrum är en viktig del i Högskolan i Halmstads arbete med digitalisering och utveckling i utbildning och forskning.