"Great content and it got my attention straight away"
Eni Zylyftari describes how the Swedish Institute Academy for Young Professionals (SAYP) was engaging, with great content and how it was benefical for her work. The module she took part of in 2021 was Collaborative Collaborative Governance in a Digital Era at Halmstad University.
"I believe I understood the importance even more of this course while using it in practice as I am doing now."
Eni Zylyftari work as a national financial consultant of the Prime Minister's Office of the Republic of Kosovo.
"The content of this module relates to many points with what I am currently handling on my daily tasks", she says.
In Eni Zylyftari opinion, the whole content of the module provided by the main lecturers and also the guest lecturers, was impressive in the way they shared their experience and their points of view.
"The course ledader had me captured straight away and had my attention during the whole two weeks. I found her approach towards this module very easy to understand, as the whole content. I really enjoyed that the guest lecturers provided us with different information and practical examples."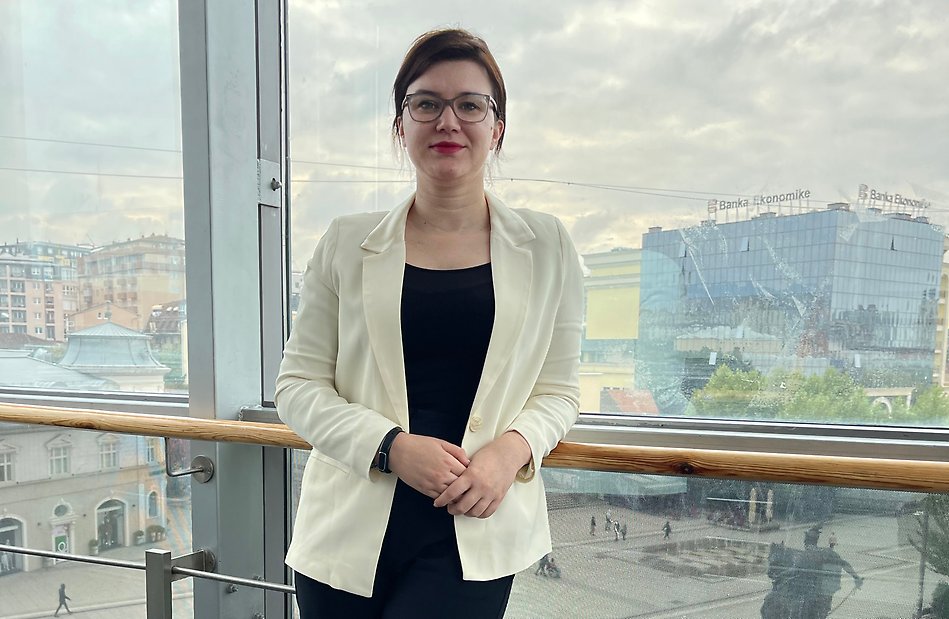 Eni Zylyftari discovered that the SAYP was unlike other courses. In 2021, the whole module was online.
"As a person who has attended many lectures and has sometimes had disappointments with what the courses provided, I want to say that this was a very nice experience to attend."
With her colleagues at work, Eni Zylyftari could share clarifications and approaches learned from the lecturers in order to improve their shared work and common knowledge to perform better and to see a different point of view on some important matters.
"I believe I understood the importance even more of this course while using it in practice as I am doing now."
Soon after finishing the module, she recommended it to her brother and her colleagues.
"Also, the fact that most of the time I attended the course during office hours at the office, my colleagues kept asking questions on how the course was conducted. Only based from the interactions with the lecturers and the participants I had, my colleagues found it attractive and worth the time and consideration. From what they told me so far, they are waiting for the next call of applications", says Eni Zylyftari.