All the University buildings are located in one place – our campus. From here it takes only a few minutes by bike to go to the city centre and student accommodations. At campus you can find almost everything you need close at hand, such as lecture halls, library, cafés, gym and even a hair dresser.
A vibrant and modern campus
Halmstad University is characterised by a vibrant campus where you can meet with your classmates and teachers. In all of our buildings there is plenty of space to study or to socialise, and a cup of coffee is always close by. Students have access to well-equipped computer rooms and exciting labs used both for teaching and research.
When you walk through the doors of the University newest building, S building, you will experience an environment characterised of innovation. Take the opportunity to visit one of the labs in Lab City, have coffee or lunch at the student café or hang out in one of the the many study areas around the building. You can also find fresh and modern student kitchens where you can heat up your lunch box.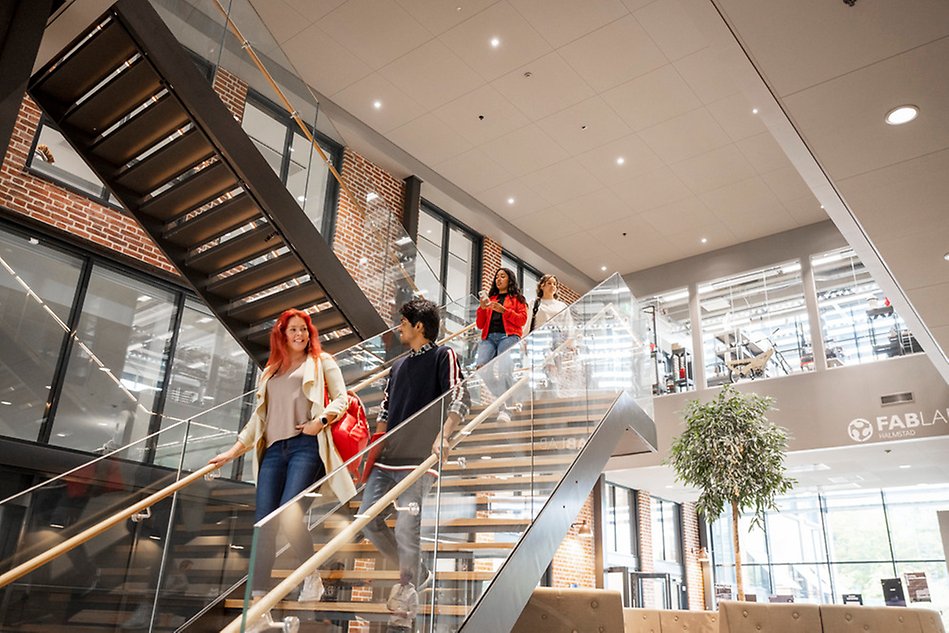 Comfortable student life
As a student at Halmstad University, you never have to run around town to go from one lecture to the next. Most of them take place on campus. This makes it easier to get touch contact with students from other programmes, teachers and other University staff. The buildings are modern and offers several inspiring places to sit and study with friends. When you need a change of scenery, the city centre is nearby. You can go from campus to the centre by bike or bus in a few minutes.
Explore our high-tech lab environments
Halmstad University has several top modern laboratories that are tailormade for certain subjects. The labs are used by students as well as teachers, researchers and our collaboration partners, as they are valuable facilities for exploring practical elements connected to academic theories. In addition to being important in connection to graduation projects and research tests, the labs are also great study areas whenever you want to work together and get inspired in a creative environment.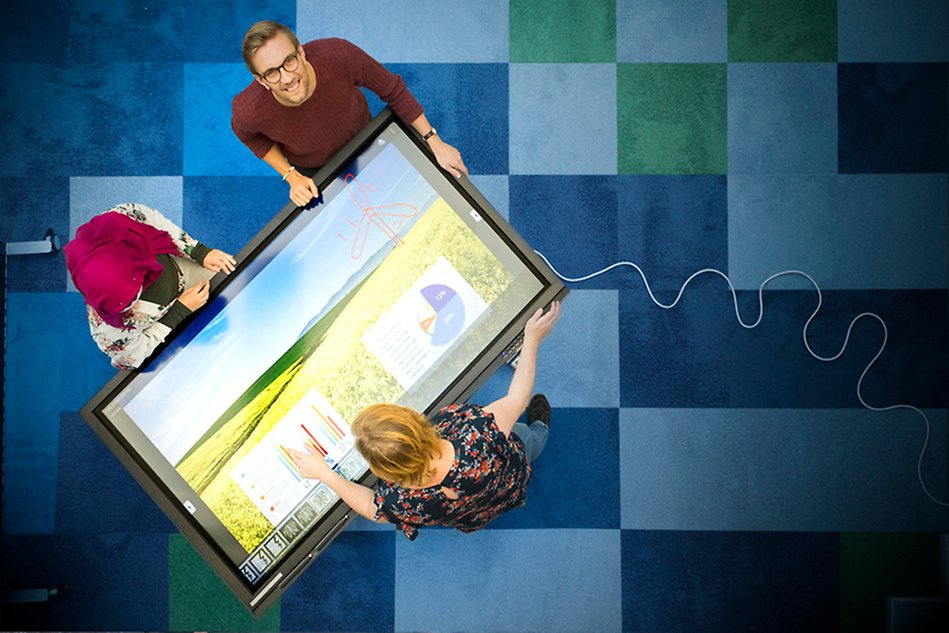 Health and sports for everyone

The Centre for Health and Sports is home to everything that is sports and health related. It holds a large sports hall, workout rooms and premises for teaching and research. There is also a gym, an aerobics room, a spinning room and a climbing wall – all close at hand for students on campus who like to exercise.
The Centre for Health and Sports

External link.
A relaxed study environment at the University Library
The University Library, with its quiet study halls and group rooms, is a perfect study environment. It also holds all the course literature for the subjects taught at the University. In addition, there are journals, newspapers and handbooks.