Most people say that their time at university is the best time of their life. New friends, newfound freedom, new knowledge, new experiences and new relationships. Halmstad University has a lot of activities to offer outside of your studies.
Take part in social activities during your studies! It's a great way to meet new friends, build a network and maximise your stay in Halmstad.
Involvement is a big part of life as a student. Getting involved in anything out of all that is offered to students can help you make new friends, create fun memories and have experiences that make a difference on your way to your dream job.
Halmstad University is characterised by an entrepreneurial spirit, which is reflected in the amount of activities to get involved in. The range of areas of interest is wide!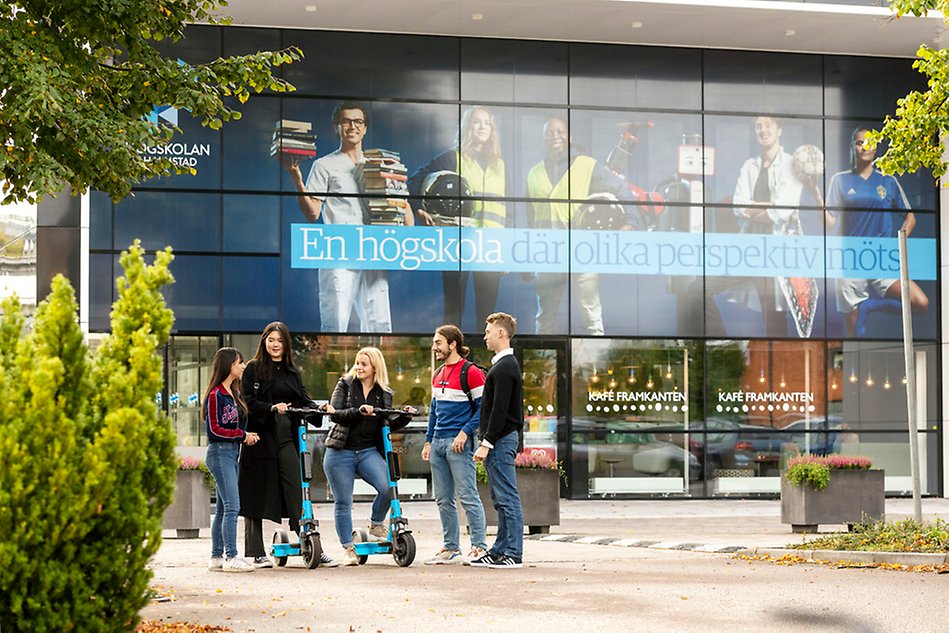 The University Friendship Organization (UFO)
Take the chance to get to know people from all over the world in one place! UFO is a non-profit organisation at the Halmstad University Student Union, with the aim to help and support international students by arranging activities to make their stay in Sweden as good as possible. Why not take part in the buddy programme where you get paired with a student from another country to exchange cultural and linguistic knowledge?
The University Friendship Organization (UFO)

External link, opens in new window.
Join the Buddy Programme

External link.