Student Experience and Employability Programme
The SEEP programme is an extracurricular programme with the aim to prepare international students for the Swedish labour market. Boost your career in Sweden by leveraging your strengths and expanding your network.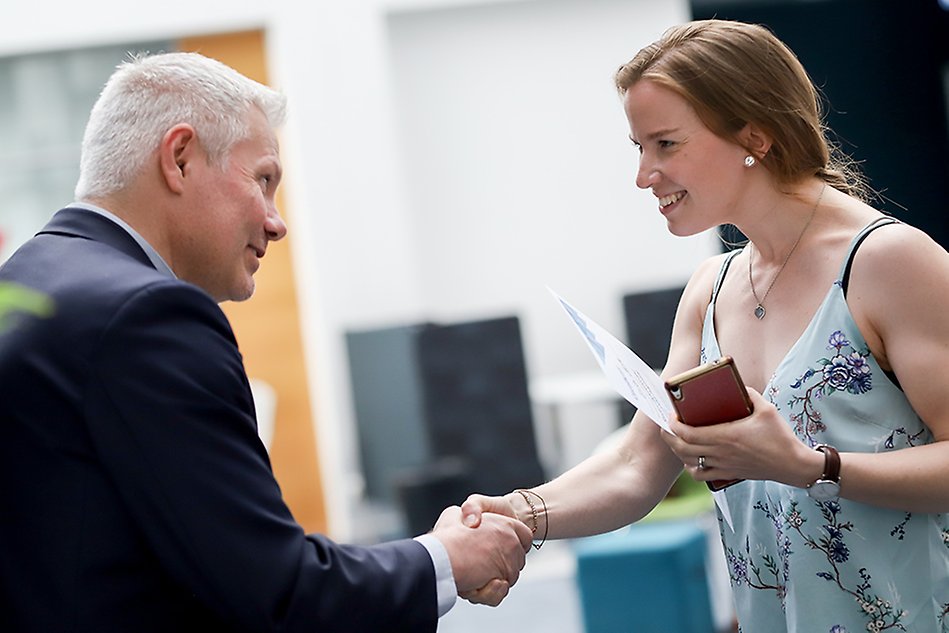 Why take part in the programme?
By taking part in the Student Experience and Employability Programme (SEEP) you will create a unique opportunity to prepare yourself for a future career in Sweden by learning the language, understanding the working culture, preparing an attractive resume and expanding your network with local employers and University partners. For your personal development, you will connect with like-minded international students which will further enhance your student experience at Halmstad University.
Reasons to join the programme
Increase the prospect of finding a job in Sweden
Learn Swedish to boost your chances and networking opportunities
Understand the Swedish culture, traditions and norms in the workplace
Build a network of young professionals as well as company representatives
Get a toolbox to build your own capacity and successful career!
Upon a successful completion of SEEP you will receive a certificate that is valuable for your professional CV.
Who can apply?
If you are an International student studying in the final year of a one or two-year master programme, you are welcome to apply for the Student Experience and Employability Programme. A maximum of 30 students will be accepted. The application period is open from May until the end of September.
How long will I be part of the programme?
The programme starts in September and ends in May the following year. Each admitted student will be expected to spend approximately 4 hours per week on programme related work.
Programme plan
The sessions included in the programme are non-credited and will take place during late afternoons/evenings/weekends. The programme is divided into several sessions dealing with specific topics in different periods throughout the academic year. At the end of the programme you will be fully equipped with tools to find your own internship in the direction of your future career.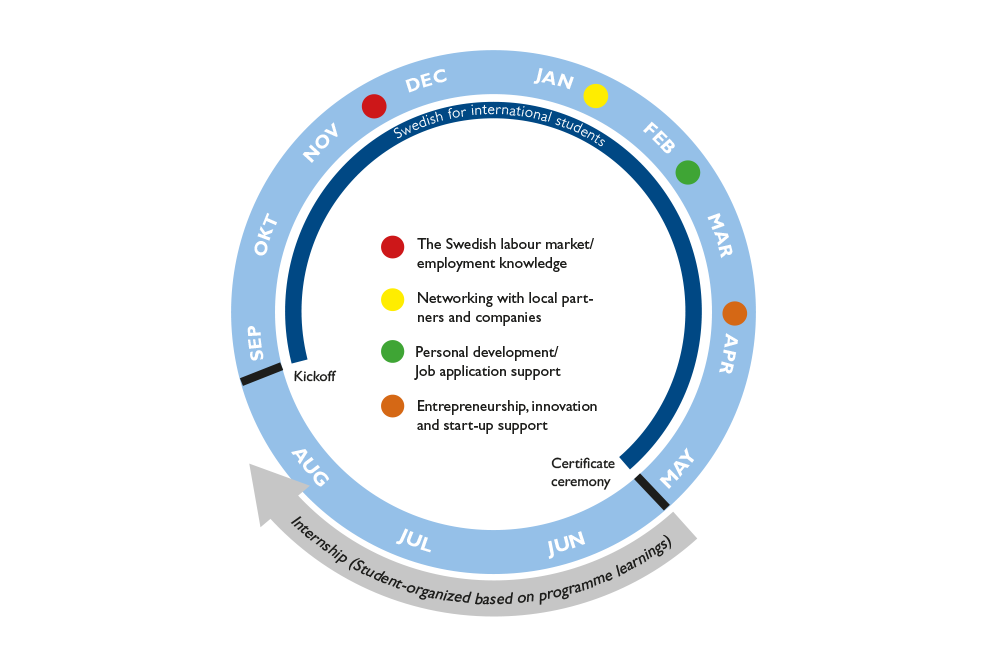 Collaboration opportunities
Are you a company interested in hosting an internship for one of our students? Read more below.
Collaboration opportunities (In Swedish)