As an international student at Halmstad University, there might be a few things that are new to you when it comes to academic education and how the studies are being structured.
Study structure
In Sweden you are in charge of your own studies to a large extent. Full-time studies in Sweden correspond approximately to a 40-hour week, although you might only have a few hours of lectures or seminars each week. Teaching may take other forms, such as seminars, group work, laboratory work and independent studies. Each course or programme is measured in credits, using the European Credit Transfer and Accumulation System (ECTS). 30 credits are equal to the workload of a full-time student over one semester.
Teamwork

Working together with classmates from different cultures to solve a task or writing a paper is a part of your academic studies in Sweden. At Halmstad University we put extra emphasis on this as we believe great results are achieved when different perspectives meet. Teamwork might be challenging at times but will be a valuable experience when building your career.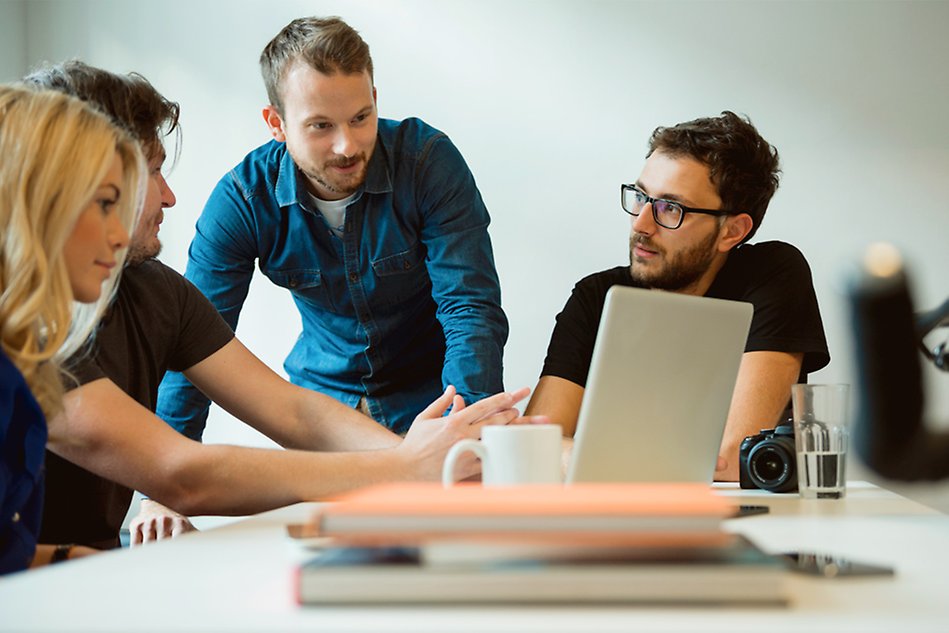 Academic writing
In Sweden, we have set rules on how to write academic papers, where it is specifically important to reference sources of information in a correct way. When using another author's text, this needs to be either rephrased or put into quotation marks. This way of writing can be quite complex in the beginning and we advise you to learn the system correctly at an early stage in your study period. There is support to get from the Study Support Centre.
Equality and critical thinking

Sweden is founded on democracy where everyone has the same right to give their opinion. This principle is present in all parts of the society and plays an important role in the academic world, where discussions are encouraged. Don't be surprised if the teacher asks you for your opinion during class as this is a way of involving the students and developing critical thinking.
Grading systems
At Halmstad University we do not use ECTS grades or GPA. Instead we use one of the following grading systems with their respective gradings:
Pass or Fail
VG, G, U (Fail)
5, 4, 3, U (Fail)
A, B, C, D, E, F (Fail)
All of the above grades are in descending order.