Focus area Smart Cities and Communities creates innovation and value for a sustainable society
Society faces a number of challenges in order to secure a good life for future generations. Radical changes are needed – and it is becoming urgent. The challenges also differ from one part of the world to another. It is around these issues that the University's focus area Smart Cities and Communities (SCC) takes its starting point.
This is a personally written text. Any opinions expressed are the author's own.
"No one can do everything – but everyone can do something."
Kristian Widén, Focus Area Leader
This year Halmstad University celebrates its 40th anniversary! In a series of chronicles, you get to follow Halmstad University's 40-year research journey, from no research to research for innovation. In this column, Kristian Widén, Professor and leader of the focus area Smart Cities and Communities, reflects on how research contributes to creating a sustainable society.
There are more and more examples of how climate change affects everyday life, and of how different parts of the world are affected in different ways and with different hardships. Other factors influencing on both a global and on a local level are changing demographics, as well as increasing economic inequality. Globally and locally, there is a need for creating a sustainable and resilient society, as is for example described in the UN's sustainability goals in Agenda 2030.
An important role for the academic world is to identify needs, globally as well as locally, and to enable societal change. Academia works partly through its educational mission and partly through its research mission. The people who will implement the change for a sustainable society need to be educated – they need knowledge, tools and skills based on our collective knowledge. We also need to prepare for future needs where new challenges require new knowledge, and not to forget – we must ensure that this knowledge can be applied.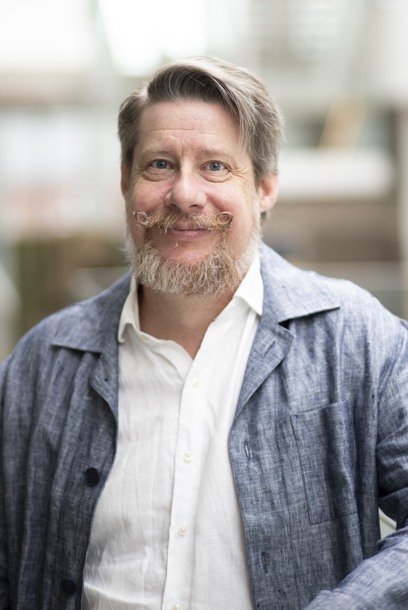 As a university-wide focus area, SCC's task is to link together different areas of knowledge, to provide education and research, and to create innovation and value for society in collaboration with partners. The focus area is based on strong research areas and a long tradition of research collaboration with external partners, both private and public, in order to enable the necessary change in society.
SCC defines smart cities and communities as those that strive to be sustainable by using IT and communication technologies where this creates added value. The word 'sustainable' means sustainable in the three different dimensions required for sustainable development: social, environmental, and economic. It also means actively working to achieve the seventeen global goals for sustainability that the UN states in Agenda 2030.
As it fits well with Halmstad University's regional position, SCC focuses on developing smart small and medium-sized cities. Such a focus also complements previous research on smart cities, which is often associated with megacities, even though the majority of the population is living in small and medium-sized cities. Small and medium-sized cities, as opposed to large cities and megacities, have specific challenges to consider. These challenges include lower economic strength, knowledge, and capacity, which require specific investigations and solutions.
Over the past year, Halmstad University has established a number of research programmes to strengthen the University's profile, and there are currently three research programmes within SCC. In addition, one or a couple more are likely to be approved shortly. The research programmes have been developed by researchers from different fields of knowledge in collaboration with partners, with the aim of being long-term, socially relevant, and multidisciplinary. The three research programmes set up are:
Learning in a Digital Society (LeaDS)
The research programme addresses questions about how digitalisation is changing the conditions for teaching and learning, as well as people's and organisations' competence to manage digital environments.
Transformation, Innovation and Norm Sciences (TRAINS)
The research programme examines how norms, both formal and informal, affect behaviours and societies, with a focus on innovation and societal change.
Re-Imagining Future Smart Living – beyond the Living Lab (REBEL)
The research programme is about how socially and environmentally sustainable smart cities and communities can be promoted in a participatory and responsible way that takes into account social and local values and know-how.
Further examples of upcoming or potential future areas are linked to sustainable resource use and future industrial development.
The focus area supports interdisciplinary contributions and gives collaborative partners the opportunity to use an interdisciplinary approach to address societal and research issues. We want to help society by providing information and tools that build and sustain smart and sustainable cities.
No one can do everything – but everyone can do something. With this approach, we will further increase our ability to contribute to societal transformation within our strong areas of knowledge. Together we have an opportunity to do good for future generations.
Kristian Widén
Collaborate with us
Are you or your company interested in collaborating with the focus area Smart Cities and Communities? Feel free to contact us to discuss how we can work together.
Kristian Widén, Focus Area Leader: kristian.widen@hh.se, 072-977 36 47
Magnus Jonsson, Deputy Focus Area Leader: magnus.jonsson@hh.se, 072-977 35 63
Stella Erlandsson, Coordinator: stella.erlandsson@hh.se, 070-673 03 88