Visiting Professor Julie Reed wants academics to collaborate to solve practical problems
Julie Reed is an internationally renowned researcher in implementation and improvement research within healthcare. She has now joined Halmstad University as a Visiting Professor. Her research focuses on how complex social systems within health and healthcare can be improved. She brings many valuable insights of how to implement health innovations in practice to Halmstad University.
"I am impressed by the scale of ambition with the focus on a university-wide strategy at Halmstad University."
Julie Reed, Visting Professor
"My area of research initially focuses on the implementation of evidence-based interventions and innovations into routine practice. Introducing a new innovation is challenging, with high risk of failure. Too often people focus on the innovation in isolation, but instead we must consider any innovation as a change to a small part of a wider system. Any new innovation needs to fit with, or change, established behaviours and practices," says Julie Reed.
Julie Reed describes these changes as the world view changing from "innovator centric" to "service centric", and they bring implications for both research and practice.
"We must view healthcare professionals and patients as key partners in the co-production of innovation and improvement, and they must play a role in identifying problems, opportunities and priority setting", says Julie Reed.
The 'service centric' model changes the relationship between academia and practice, bringing along the need for long term collaborative relationships with partner organisations and communities. The model calls for a shift from focusing on publications as the end point of academic efforts, to a focus on real world improvement as the end point. It also calls for increased collaboration between academic disciplines and clinicians, understanding how knowledge can be made accessible and meaningful to people in practice.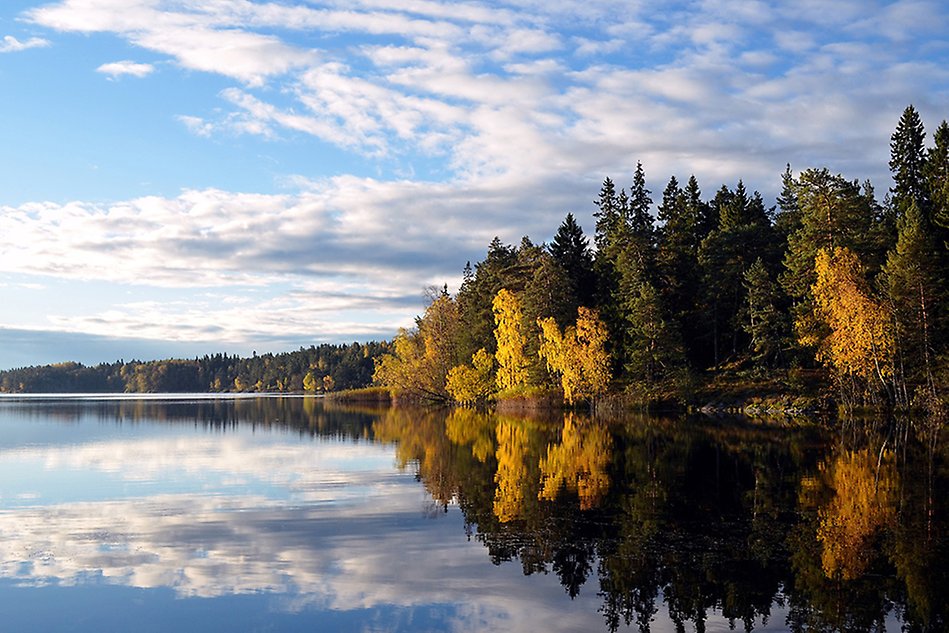 "Impressed by the scale of ambition"
During her time at Halmstad University, Julie Reed hopes to be able to share her experience of leading a large collaborative research programme for applied health research in healthcare, to help the profile area Health Innovation grow. She also wants to increase her breadth of experience and research impact by working within the University wide profile area.
"I am excited to get to know people across the four Schools and to understand how we can achieve more by working together. I am impressed by the scale of ambition with the focus on a university-wide strategy at Halmstad University. I can see the value in the insights and knowledge that many different academic disciplines can bring to solving practical problems in healthcare", Julie Reed says.
On a more personal note, Julie Reed is looking forward to spending time in Sweden outside Halmstad University as well.
"I am attempting to learn Swedish! I am also a big fan of the outdoors and enjoy hiking, trail running and wild swimming, and am looking forward to enjoying all that Sweden has to offer."
Valuable experience for profile area Health Innovation
Julie Reed becoming a part of Halmstad University and profile area Health Innovation is according to Petra Svedberg, Professor of Nursing and part of the profile area's Management Group, as a benefit: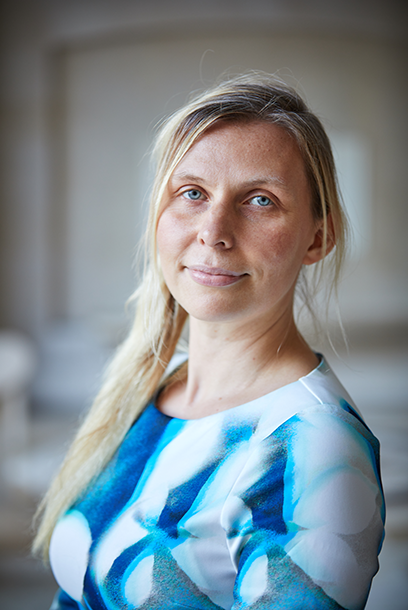 "Julie's expertise within the fields of implementation and change management in healthcare is incredibly valuable to profile area Health Innovation. She brings experience and can be a part of several of our projects."
For example, Julie Reed is a part of the collaboration project Implementering av informationsdriven hälso- och sjukvård genom AI-tillämpning (Implementation of information driven healthcare through applied AI). The project is funded by Vinnova and aims to make Swedish healthcare more information driven, personalised and scalable through applied AI.
"The project is about how using data and information in healthcare can improve the quality of decision making, both in individual patient meetings and prioritising on an organisational level. Julie is one of the researchers in the project and her experience from leading the project Collaboration for Leadership in Applied Health Research and Care (CLAHRC) is going to be valuable", says Petra Svedberg.
Health Innovation Day 2020
On September 17, the annual Innovation Conference, which is arranged by Halmstad University, will take place, and Julie Reed is doing a lecture about successful implementation of AI in practice. This year, the conference is digital, and the theme is implementation of information driven care – from data driven insights to health care improvement.
Text: Linnéa Andersson
Photo: Private
Read more
In Swedish: Gästprofessor Julie Reed vill samarbeta för att lösa praktiska problem

External link.
Implementering av informationsdriven hälso- och sjukvård genom AI-tillämpning (Swedish)
Profile Area Health Innovation