Rydberg Laboratory for Applied Sciences (RLAS)
The Rydberg Laboratory for Applied Sciences (RLAS) has several strong research areas within energy, bio and material systems with "sustainable sciences" – sustainability – as a common and unifying theme.
About RLAS
RLAS includes researchers within mechanical engineering, nanotechnology, physics, chemistry, biomechanics, biomedicine, biology, environmental- and energy science. Research conducted within RLAS has great potential to create important added values for society through technological and natural science innovations, for example for the future energy supply. Many projects are conducted in close collaboration with the business sector and/or the public sector.
Smart cities with the future's highly efficient district heating network, local production of products with material-saving digital manufacturing technology, and energy-efficient sensors with nanotechnology, are examples of sustainable research areas within RLAS energy and material system research.
Many of the doctoral students who are active at RLAS, are partially funded by industry, and there are several adjunct professors from the business sector. Other indications of collaboration are partnerships in research projects, as well as direct research assignments. Research in applied sciences is well integrated into the international research community, and the research results are presented in leading international journals and at important conferences.
Exciting examples of environmentally-oriented research are the benefits of biogas use for sustainable locally-produced energy, biomarkers such as dragonflies in order to follow environmental changes, wetlands that are recreational and environmentally enhancing, and health innovations within physical exercise.
Rydberg seminars
During spring, RLAS is offering a seminar series. The seminar is intended to be 20–30 minutes, followed by a discussion.
Place: S4102 or via Zoom

External link..
Time: 15:15
January 19
Annika Jägerbrand – Sustainable Outdoor Lighting
May 19
Lars Ola Nilsson – Horizon Europe, EU's funding programme

June 2
Emma Haglund – Docent lecture
Previous seminars
RLAS is one of two research environments at the School of Business, Innovation and Sustainability.
School of Business, Innovation and Sustainability
Staff at RLAS

External link.
Center for Innovation, Entrepreneurship and Learning research (CIEL)
Material systems
Research on material systems moves from atomic and molecular level to nanoscale structures. It is all about how new materials are built, and how materials are combined so that new generations of engines and lightweight materials can be constructed. Physical properties of various types of material
and their surfaces are examined, as well as how these can be applied in technical and biological contexts.
Research on material systems is moving from atomic and molecular level to nanoscale structures.
Functional surfaces
Research on functional surfaces is aimed at developing knowledge on the interaction between the surface layer production and their functional properties.
Material engineering
Research on material engineering specialises , among other things, on research on materials and process development for the foundry industry, focusing on lighter materials.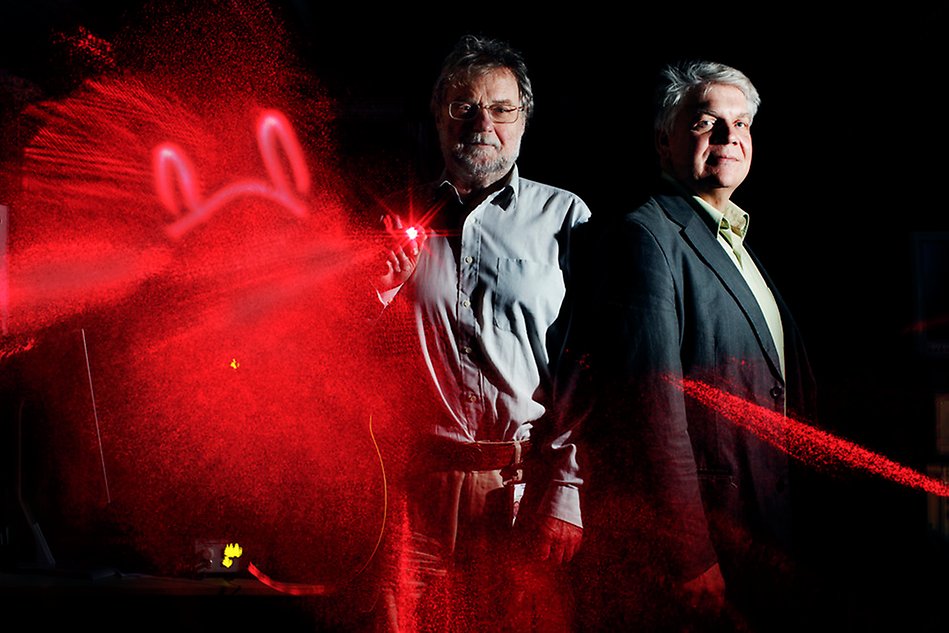 Early product development phases (Design)
Research in early product development phases (design), focuses on the interaction between traditional product development and design in small and medium-sized enterprises.
Applied design (Digital tools)

Research in applied design (digital tools) is focused on property specification, in connection with product development (design) and the securing of property/product information.
Active projects
CBM mekanik

CBM First Principles

Robust planering

Återvinningsbara pressgjutna aluminiumlegeringar för högtemperatur

Forskarskola 3

Robust formsprutning

Visit to North America

Civilingenjör 4.0

Civilingenjör 4.0 PLUS
Energy systems
Research in energy systems is principally conducted within three areas: district heating, wind power and bioenergy. A common theme regarding all three areas is resource efficiency and renewable energy supply, such as through heat recovery in district heating systems, power generation with wind turbines and biogas production within the agricultural sector. The research is multidisciplinary and is based on methods and theories, for example from energy system analysis, geographical information systems, physics, biology, statistics, economics, mechanics, curriculum, thermodynamics, acoustics,
electricity and microbiology.
Research in energy systems is principally conducted within three areas: district heating, wind power and bioenergy.
District heating
The research covers a number of sub-areas, primarily the role of district heating from an overall energy system perspective, both in Sweden, Europe and globally. Another sub-area is heat and cooling market analyses, with regards to both needs and assets. A third sub-area concerns conceptual technology development of the low-temperature systems of the future (fourth-generation district
heating) and data mining.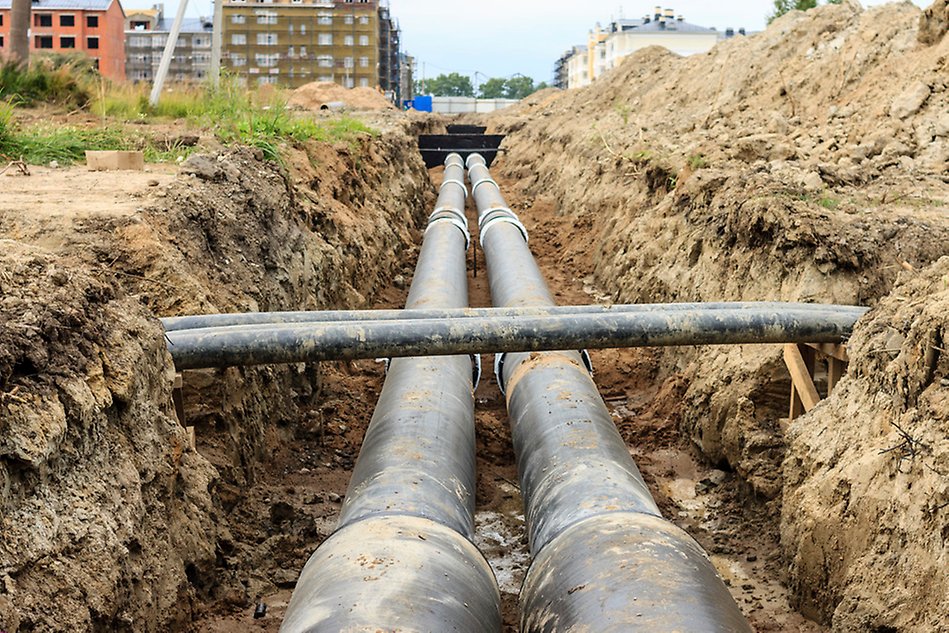 Economics in distribution and network investments, as well as future needs for heating and cooling, are also studied. The analyses show, among other things, that surplus heat from power generation and energy-intensive industrial processes could be utilised, thus reducing the need for added primary energy.
Renewable energy
Renewable energy is largely focused on studies of electricity generation and distribution of electricity from wind power, solar energy, bioenergy and others. For example, various aspects of vertical axis wind turbines are studied.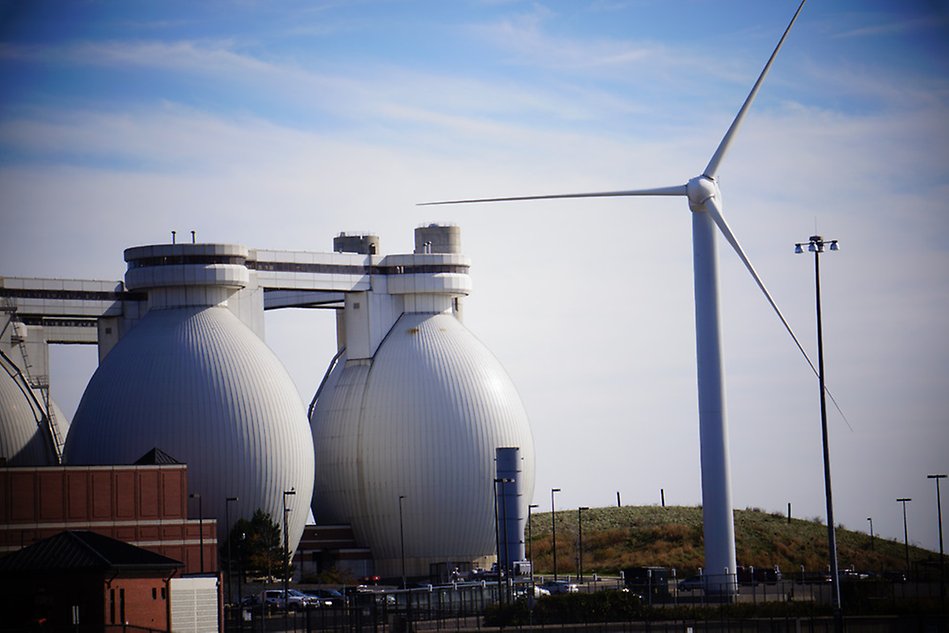 The department has access to several different wind turbines, for example through a collaboration with Uppsala University. Using the turbines as an experimental base, the department studies mechanisms behind how sound is generated in wind turbines and how turbulence in the wind affects performance, among other things.
Biogas
Research on biogas is aimed at optimising the management of substrates and bio-fertilisers, and creating added value in the agricultural sector, through solutions that can increase production and profitability.
Biosystems
Research in biosystems deals with the effects of pollutants, climate impact and human health. The research spans the nano level, single cells and proteins, organs, body levels, the local and global environment and the ecosystems in which we live. Here, various systems and interactions in the human body, society and in natural ecosystems are studied, as well as solutions for reducing the environmental and health impact. The research often takes place in the intersection between various subjects, such as ecology and health science, and in collaboration with energy and material systems.
Research in biosystems deals with the effects of pollutants, climate impact and human health.
Ecology, environmental science and water resource management
Ecology, environmental science and water resource management, as well as water and wetland-related research is conducted. Halmstad University's Wetland Research Centre is also within this field, which is run in collaboration with the Rural Economy and Agricultural Society of Halland.
The Wetland Research Centre includes a large and unique Swedish experimental facility with 16 experimental wetlands, and brings together researchers who work with applied aspects in wetland ecology. Research at the Wetland Research Centre concerns issues relating to the management, restoration and creation of wetlands, as well as the development and evaluation of methods for process optimisation and monitoring. An example of wetland research is an evaluation of the importance of wetlands for nutritional separation based on various technical variables, as well as environmental and climate variables.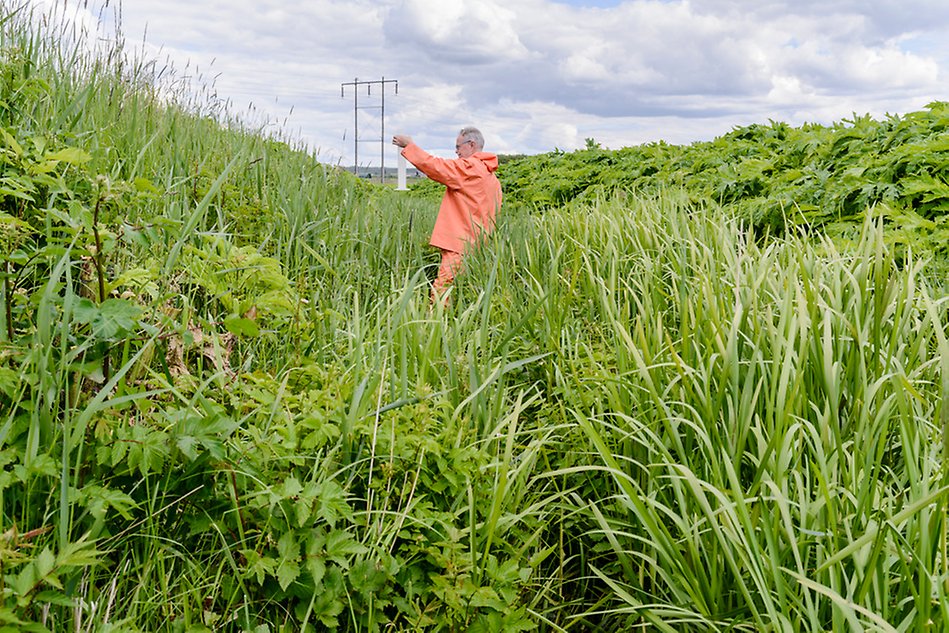 Other water-related research projects investigate different effects of climate change and increased water sanitation on the functioning and biodiversity of natural sea ecosystems, as well as on drinking water management. We also evaluate planning tools and technical innovations for reducing wastewater from sewage treatment plants, through factors such as ecological risk assessment methodology.
Excercise Biomedicine for Sustainable Health
Excercise biomedicine for Sustainable Health integrates biomedical and sports physiological knowledge. Research includes the effects of inactivity, physical exercise and movement with regard to health and disease, in order to promote a lifelong, healthy lifestyle.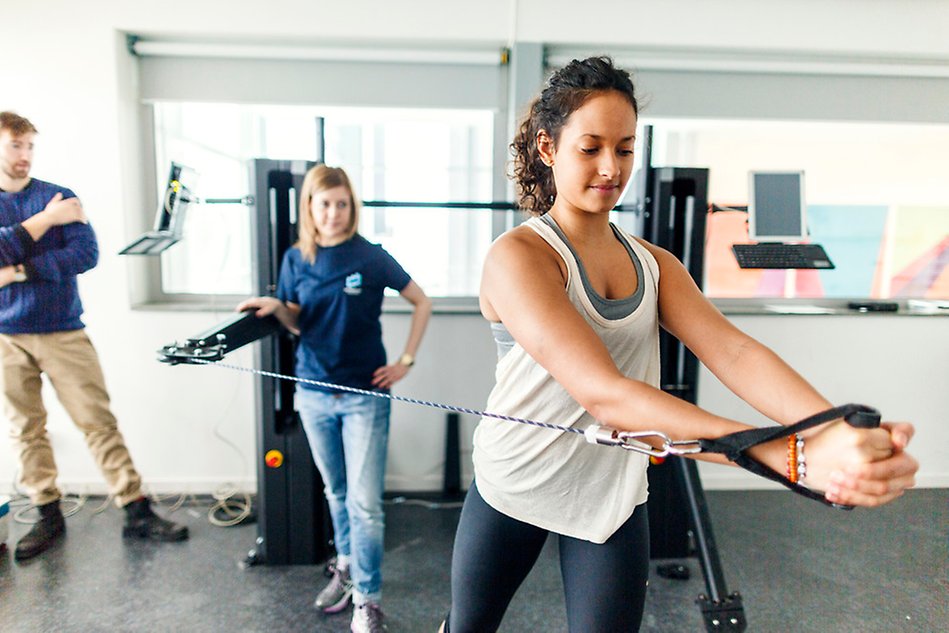 Among other things, studies are conducted on physical activity and the effects of exercise on function, quality of life and biomarkers in chronic inflammation; the relationship between exercise, pain, self-esteem and health in children and adolescents; as well as cardiovascular and metabolic effects in inactivity and physical activity at all levels, from couch potatoes to elite athletes. The research is conducted in collaboration with FoU Spenshult, Region Halland and Region Skåne, among others.
Interdisciplinary research
Between the two research environments, the Center for Innovation, Entrepreneurship and Learning Research (CIEL) and the Rydberg Laboratory for Applied Sciences (RLAS), there are a number of interdisciplinary research projects with which the different areas meet.
Digitisation of the production flow of additive manufacturing in Sweden (DiSAM)
The purpose of the research project DiSAM is to strengthen the competitiveness of the Swedish manufacturing industry, by increasing production flexibility and reducing the time until market release.

In the interdisciplinary research project DiSAM, two research environments, the Center for Innovation, Entrepreneurship and Learning Research (CIEL) and the Rydberg Laboratory for Applied Sciences (RLAS), cooperate with University College West, Chalmers, and some 20 partners across Sweden, with Swerea IVF AB as the project owner.

DiSAM combines the digital and physical value chain within additive manufacturing (AM) for industrial production and product development of components, both metals and plastics. The project thus creates a strong platform in which other technologies and materials can easily be integrated, so that digital solutions can be connected to the physical manufacturing chain.
By studying the entire value chain and connecting it to a developed digital platform, high product quality, vulnerability and sustainability are ensured.
Green innovation
The Swedish countryside has undergone major changes nationwide, in the last half-century. Mechanisation in both agriculture and forestry has increased productivity, while the labour demand has decreased. Over time, the trend has been that larger units have been formed to maintain profitability, which has contributed to a smaller number of farms, and has reduced the numbers of employees in agriculture in Sweden. The number of full-time employees in agricultural companies
decreased between 2007 and 2010.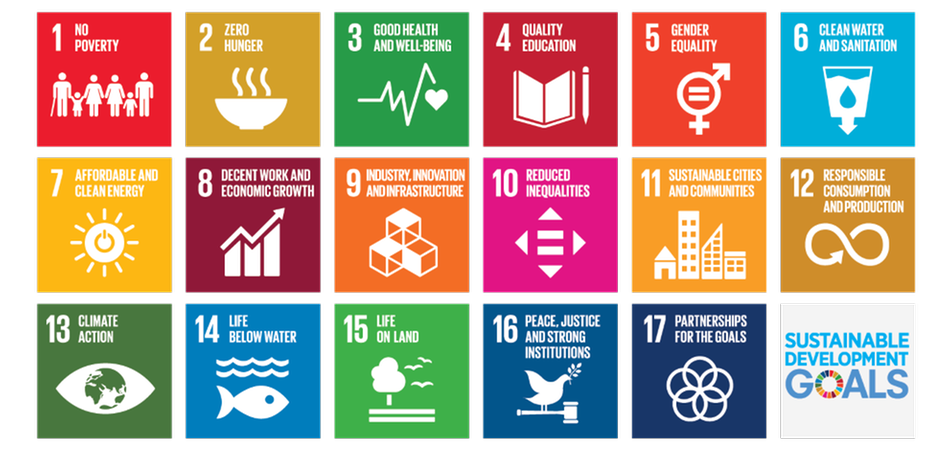 The negative change within the agricultural sector is not consistent with a sustainable society that is characterised by viable food production that is available and can be offered on the local market, for example in the form of locally produced goods.

These industries also have large capital values and are essential to Sweden's economy. This means that without forestry, a part of the green industry, Sweden would have a foreign trade deficit.

The goal must be to develop the value chains from ecosystem services to consumers, through different processing steps along the way, which have positive or minimal negative environmental impact.

The value chains include the production of raw materials as efficiently and environmentally-friendly as possible, further processing that creates smart products/services and more jobs, consumption that creates awareness, and can change behaviours and recycling of by-products and waste that could become new raw materials or be used for energy.

There is also a need for utilising innovations in the value chain, in order to enable new business models and industry growth.
The goal must be to develop the value chains from ecosystem services to consumers, through different processing steps along the way, which have positive or minimal negative environmental impact.
New improved products, processes, organisational models and systems are a way to create improved living conditions for us and for future generations. Today, there is strong environmental awareness in Swedish society, while there is also a need for new businessand development of companies, in which innovations play an important role.

Eco-innovations are innovations that contribute to an improved environment and to strong economic exchange. Eco-innovations thus combine an environment with a business-based aspect.

A successful eco-innovation can be described as an innovation that has a large eco-efficiency improvement factor, with strong market and profitability potential. Such innovations usually have a high level of innovation and are of the "system innovation" type.