Increased security with facial recognition
With the many services available on smartphones, secure transactions are essential. Fernando Alonso-Fernandez wants to develop new AI solutions for human identification and the understanding of human behaviour, using for example, smartphone devices or robots. The goal is increased security and enhanced user experience.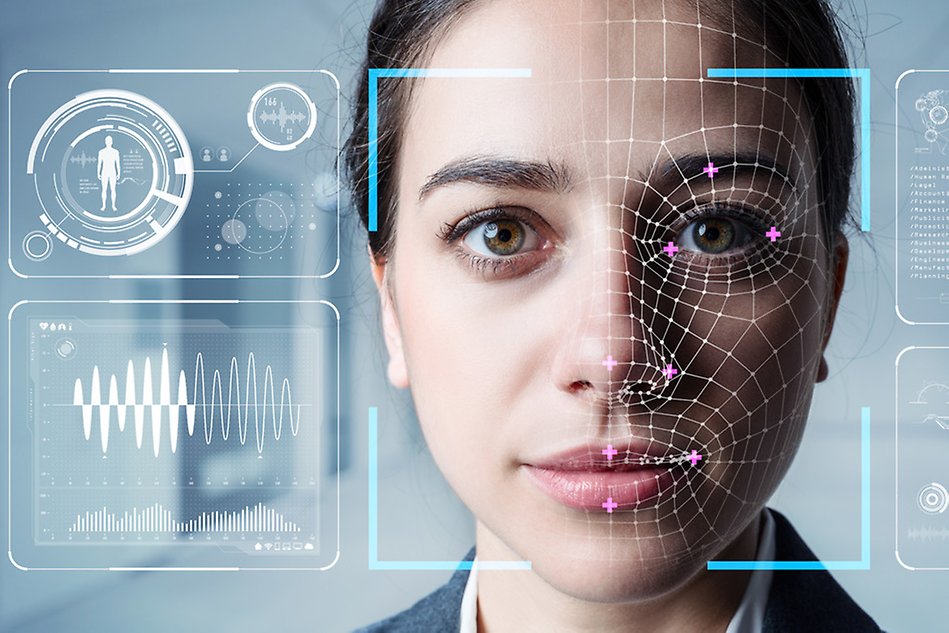 "When measuring biometric characteristics, it is important that they are unique and permanent. They can be of a physical character like fingerprints, but they can also be behavioural, like a the characteristics of a person's walk."
Fernando Alonso-Fernandez
"If someone steals your phone or your computer, private information like banking and email account details can leak and security be compromised. You might even have the credit card number or other sensitive information stored somewhere accessible for someone else", says Fernando Alonso-Fernandez, Associate Professor in Computer Vision and part of the Center for Applied Intelligent Systems Research (CAISR) at Halmstad University.
To validate the identity of a person, we have traditionally used passports, keys, cards, identity cards, birth certificates or a piece of knowledge like a password or a pin code.
"These things can be lost, copied and forgotten – or stolen and used by a third party who can potentially get access to your bank account or car. Another problem is that there are so many passwords in our lives these days that many people end up using the same one everywhere", says Fernando Alonso-Fernandez.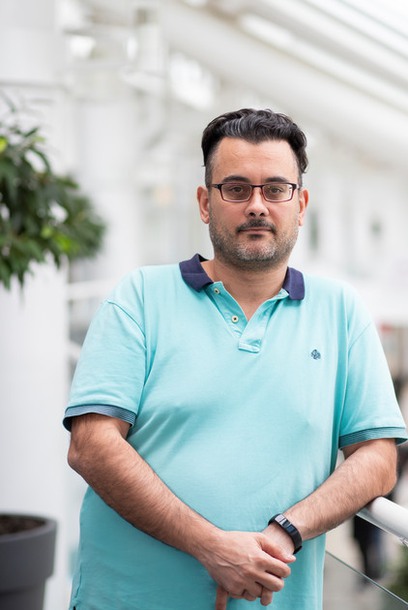 Fingerprints instead of a pin code
One solution to these issues is facial recognition. This constitutes a biometric technology, which employs artificial intelligence (AI) algorithms to recognise a person based on body traits – something that you are.
"When measuring biometric characteristics, it is important that they are unique and permanent. They can be of a physical character like fingerprints, palmprints, vein patterns, face or iris but they can also be behavioural, like a signature, keystroke, voice or the characteristics of a person's walk."
To choose which biometric to use, accuracy is key. But there are other factors to consider, for example if the person is aware of the monitoring and if it is ethical to use it, what the cost is, and the willingness to accept the biometric.
"For example, in the past, fingerprints used to be associated with criminals, but with the use of fingerprints on smartphones it has become more accepted than before. Selfie biometrics is another example, because people have gotten used to taking photos with their phone all the time", says Fernando Alonso-Fernandez.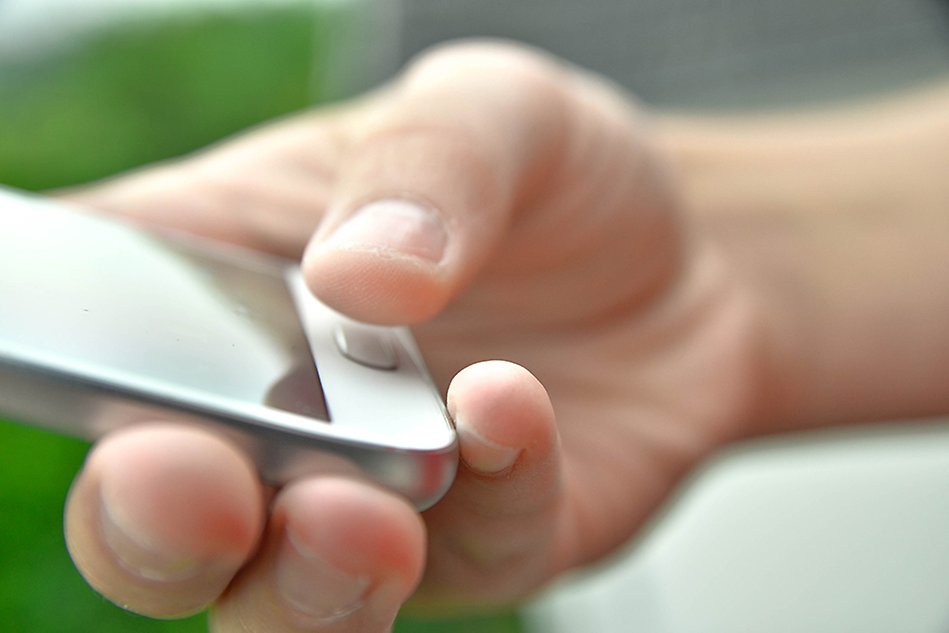 Periocular biometrics is superior
Facial cues are the most natural way for humans to recognise each other. There are three levels of analysing the face – at close level: the iris; at far level; the whole face; and at an intermediate level: the region around the eye. In his research, Fernando Alonso-Fernandez is focusing on periocular biometrics, which is the region around the eye.
"If you concentrate on just selected parts of the face you are less sensitive to changes of overall expression, downsampling, obscured or partial faces such as are common in surveillance or forensics. Periocular biometrics is also superior to iris recognition in difficult conditions like entrance ways and with images taken at distance or at low resolution by, for example, a smartphone, says Fernando Alonso-Fernandez and continues:
"Today, with the use of facial masks in many countries, it might be the only region of the face that is visible".

The technology could be misused
A risk with biometric technology is that it can create a feeling amongst people of being monitored at all times. There is an ongoing debate in academia on how to protect people's privacy whilst simultaneously implementing biometric solutions.
"What the technology allows us to do is one thing, but what you should do with the technology is another. It could be misused if it ends up in the wrong hands", says Fernando Alonso-Fernandez.
Fernando Alonso-Fernandez got his PhD in Spain in 2008, after which he decided to apply for a postdoctoral grant at Halmstad University, and came here in 2010. Since he had some experience both from industry and academia, he wanted to combine the two and found Halmstad University where companies are more aware of the importance of research and the connection with academia than in Spain.
"I had wanted to move abroad for some time, and I chose Halmstad University because it is a well-recognised research institution in biometrics worldwide. But I never thought that I was going to spend such a long time here, it's been 10 years already!", says Fernando Alonso-Fernandez.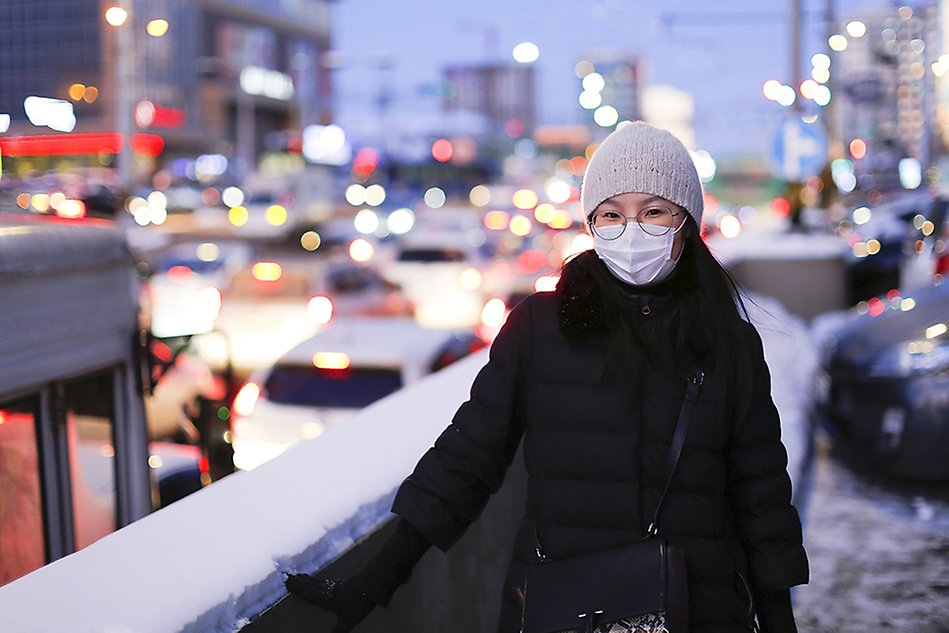 Applied research is essential
In 2019 and 2020, Fernando Alonso-Fernandez visited and collaborated with a company in Spain that sells security solutions to smartphones. By taking a selfie with the mobile phone, the user can identify him- or herself when using the bank's mobile application. The visit was funded by an exchange programme from Vinnova (Sweden's innovation agency) for staff working with AI.
"This collaboration between academia and industry is enriching and necessary to ensure that my research can be applied in the real world", says Fernando Alonso-Fernandez.
In 2019, Fernando Alonso-Fernandez also started a collaboration with a university in his home country, the University of the Balearic Islands, where he has been appointed external collaborator. At this university, they apply AI solutions to the development of assistive applications for children and elderly people, like rehabilitation or educational games using robots or tablets.
"This fits very well with our research at Halmstad University, because analysing the behaviour or the identity of the person allows such applications to be personalised which makes them more fun and effective."

Student exchange
This collaboration also aims to attract exchange students to spend an academic term at the other university, thanks to agreements such as Erasmus.
"The Covid-19 pandemic slowed down the plans somewhat, but the aim is to create a regular flux of students between the two institutions. For some reason, that is fully understandable, Swedes love the Balearic Islands and Sweden is also a very popular country for Spaniards", says Fernando Alonso-Fernandez.
Text: Ragnhild Larsson and Louise Wandel
Photos: Ida Fridvall, Istock and Pixabay
About Fernando Alonso-Fernandez
Born in 1978 in Madrid, Spain
Education: M. Sc. Telecommunications Engineering (2003) and PhD Telecommunications Engineering (2008), both from Technical University of Madrid
MSc thesis: Aircraft Recognition Using Video Sequences
PhD thesis: Biometric Sample Quality and its Application to Multimodal Authentication Systems
Several internships during his university education (1999–2003) at companies in Spain
Postdoctoral Fellow 2008–2010 at the Department of Informatics, Universidad Autónoma de Madrid, Spain
Started at Halmstad University in 2010 with a Grant for postdoctoral positions in Sweden (from the Swedish Research Council) and a Marie Curie Intra-European Fellowship (EU, 7th Framework Program), both obtained simultaneously
Associate Professor in Computer Vision with a focus on Biometrics Recognition at Halmstad University in year 2017
Mor information and contact: Fernando Alonso-Fernandez

External link.