Visiting researchers at the School of Health and Welfare
The School of Health and Welfare has a number of visiting researchers. Their role is to strengthen the research, contribute with new perspectives and increase collaboration with other national and international universities.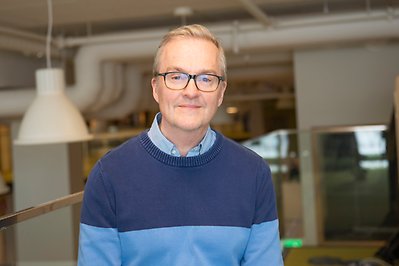 Per Nilsen's research focuses on implementation science, an interdisciplinary field that concerns the uptake and use of research findings in health care and other sectors of society. Implementation science has developed rapidly during the 2000s, the ambition being to understand how research and evidence-based methods can be translated into routine practice. This research is of great relevance for understanding the challenges that exist regarding the implementation and use of artificial intelligence in healthcare.
Per Nilsen participated in an initiative that Linköping University and the Östergötland Region launched in 2010 to support implementation in healthcare and to capture and investigate important implementation issues. An ambitious research program was built up, with doctoral students and collaborations on implementation projects as well as annual courses at Master's and doctoral level, the latter with students from Sweden, the Nordic countries, Europe and beyond.
Per Nilsen's research interests also include organizational issues, work environment issues, culture, leadership and workplace learning. He has also studied numerous public health issues such as injury prevention, alcohol prevention and physical activity. Writing is a passion. He has developed and lead the doctoral course The Art and Science of Scientific Writing, which conveys principles of scientific writing and features practical writing sessions.
Per Nilsen's research interests can be traced to his varied background, including studies in behavioral economics, with a degree from the School of Economics and in systems development at Linköping University. Before becoming a researcher in 2003, he worked for 15 years as an organizational consultant on competence issues and as the author of internationally published books on artists such as David Bowie, Iggy Pop and Prince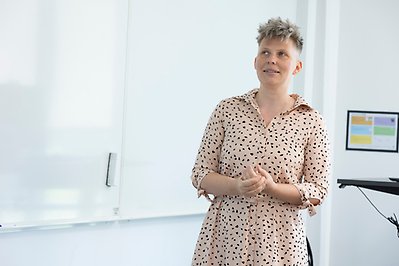 Julie Reed has established herself as a leading figure in implementation and improvement science. Over the last 15 years she has led a programme of research which seeks to understand how improvements can be achieved in complex health and care systems. Her research recognises that change is hard to achieve and that it requires behaviour change of many different people who need to work together to achieve collective impact. Julie Reeds's interests lie in the development and utilisation of structured approaches to collaborative working to facilitate the achieve improvements in healthcare.
Julie Reed was instrumental in establishing the UK based National Institute for Health Research funded Collaboration for Leadership in Applied Health Research and Care (CLAHRC) Northwest London with Professor Derek Bell (£20 million, 2008-2019). The CLAHRC programme aimed to translate evidence into practice for patient benefit by academics working in partnership with geographically defined healthcare system along with patients and community members. The CLAHRC NWL partnership brought together over 50 organisations including academic, NHS, industry, third sector and community organisations, directly worked with over 2000 individuals, and covered a population of 2 million people.
Prior to working within the NHS and health services research Julie Reed trained as a chemist and biochemist. Her PhD (2006) was awarded in the intelligent design and development of novel cancer therapeutics. Julie Reed draws learning and scientific practice from these disciplines to underpin her approach to healthcare research and improvement.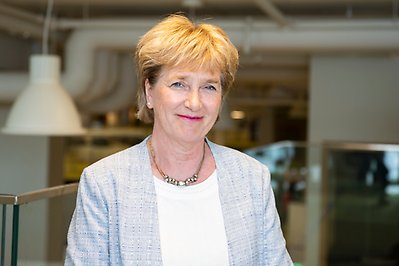 Margit Neher is a researcher in Implementation Science affiliated to Halmstad University since 2021. She holds a PhD from Linköping University (2016). The thesis took a learning approach to the implementation of evidence-based interventions and drew upon theories of individual and collective influences on implementation.
Margit Neher has been engaged in various implementation research projects in fields such as medicine and psychology. Current research projects include the study of clinical adherence in evidence-based interventions and of the implementation of technology such as digital care and artificial intelligence in healthcare.
Margit Neher's research foci are related to understanding and describing implementation in the form of learning processes related to change in individuals, groups and organizations. Another important focus is to understand and describe how change strategies link to learning processes and eventually, to implementation- and service outcomes. She teaches Implementation Science at Bachelor, Master and PhD-levels both in Sweden and abroad.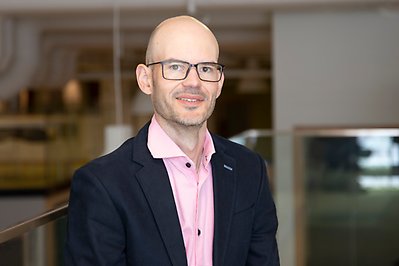 Carl Macrae is Professor of Organisational Behaviour and Psychology at the Centre for Health Innovation, Leadership and Learning at Nottingham University Business School.
Carl Macrae is an applied psychologist specialising in the management, governance, regulation and improvement of safety and resilience in complex sociotechnical systems. His work primarily focuses on healthcare and transport, with a particular interest in the governance of artificial intelligence and autonomous systems. Carl Macrae's research uses a range of ethnographic and qualitative methods to understand the sociotechnical sources of risk, safety, reliability and resilience in critical systems; and the social, cultural and organisational processes involved in managing risk and enacting improvement.
Carl Macrae regularly advises regulators and policymakers on challenging safety and risk issues. He is the National Professional Advisor for Patient Safety at England's health and care regulator, the Care Quality Commission (CQC). Previously, his work led to a Parliamentary inquiry and subsequent establishment of England's national, learning-focused safety investigation body for healthcare, the Healthcare Safety Investigation Branch (HSIB).