The financial industry's major role towards a sustainable society
The Nordic financial industry does not have the capacity to focus on sustainability issues, due to the industry's fierce competition. This is stated by Fazle Rahi, a PhD student at Halmstad University, whose research field is within sustainable accounting. In his most recent study, Fazle Rahi investigated the sustainable practices in the Nordic financial industry.
"We need to take responsibility, have long-sightedness, and pressure the firms to be transparent about their supply chain. Everything needs to be paid for, either now or in the future."
Fazle Rahi, PhD student
The lack of sustainable practices seems to be common amongst financial firms worldwide. According to Fazle Rahi, this is due to the industry's purely rational nature, which adopts decision-making based on optimized economic profit. The Nordic financial firms have outstanding economic performance compared to their European counterparts. It is a sector which plays a critical role not only for nations' and companies' economic growth, but also for social well-being. The study, however, has identified mixed results in the Nordic context. It was found that sustainability practices (environmental, social and governance, or ESG) seems to affect the industry's financial performance negatively. On the other hand, a positive relationship was found between governance and return on assets, which indicates that solid governance ensures higher profitability from firms' use of their assets.
"Since asset management is a part of the financial firms' core business, this is no surprise. Control over assets is critical and ensures prudent allocation of resources, which in turn helps them to enhance return on assets", says Fazle Rahi.
The Nordic financial industry is failing – but why?
Fazle Rahi clarifies that there is a risk for financial firms in adopting sustainability practices, as they are focused on profit to satisfy their shareholders. The negative effect on financial performance can partly be explained by the EU directive on corporation sustainability reporting, which requires companies to disclose information on the way the operate and manage social and environmental challenges. The introduction of the directive intersects with the period of Fazle and his teams' observation, the business years of 2015 to 2019. Therefore, the new directive is believed to have caused high investment costs in firms for achieving the legal requirement from a short-time perspective. Fazle Rahi explains:
"The corporate sustainability reporting directive is relatively fresh and had its focus on long-time sustainable planning. Sustainability practices take time to be put in a context as well as it takes time for output. It is possible that the Nordic financial industry just started and has not yet had its input reflected on their financial performances. And that is why it appears to be failing in its' sustainability practices in the short run".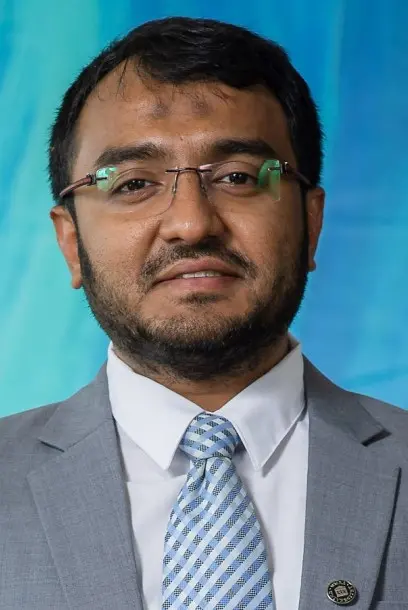 In contrast, the findings of a positive effect between governance and return on assets are a broad hint to both firms and regulators in Sweden, Norway, Denmark and Finland to understand the positive impact of a good governance structure.
"The reason why the financial industry does not push themselves to be fully circular is the increasing price that comes with it. If you, as a consumer, get charged 39 SEK per month for a bank account and suddenly the bank decides to be fully sustainable and increase the price to 100 SEK, you would probably start to compare that to other banks at their level. Then you would focus on price, not sustainability, which could result in you changing banks", says Fazle Rahi and continues:
"It is not possible for one firm alone to make these changes, because it would risk losing its market share. The entire industry needs to have a collaboration of similar rules. It is a balancing act. If the policymakers put too much pressure on the Nordic financial industry, they might move their businesses to other parts of Europe or to so called tax paradises. The firms need to have a willingness to act themselves and not because the system forces them to".
From supplier power to consumer power
There is no doubt that the financial industry has a major impact on the transformation to a sustainable society through their power to influence markets and companies. But what can the consumer do? Fazle Rahi explains that we need to consume with a critical eye:
"If you buy something cheap, it is most likely not sustainable. As consumers in the financial industry, we need to look at quality instead of quantity – the interest rate to get a loan might be low, but you cannot be sure whether the organization behind it follows sustainable practices. A supplier often has several sub-suppliers. For example, companies in the Nordic region have a lot of their call centers placed offshore where they might be able to reduce prices, but the firms probably have no control over the working conditions. We need to take responsibility, have long-sightedness, and pressure the firms to be transparent about their supply chain. Everything needs to be paid for, either now or in the future".
Fazle Rahi's research colleague Jeaneth Johansson is a Professor in Accounting and Financial decision-making at Halmstad University. She has three concrete recommendations for consumers who want to make investments. It is to invest in funds that are: directed toward sustainability, assuring for socially accepted work conditions and circular with their resources and forefront in their sustainability work.
"I do believe that most firms want to be sustainable and legitimate as well as they want the investors to continue investing in the firm and people to keep buying their products. This is also the reason why I believe one individual can make a huge impact, whether it is through your profession, consumption, or investments", says Jeaneth Johansson.

"We need to start with ourselves, but obviously on the political level as well. If legislation allows us to buy cheap, unsustainable products, then we will do it", concludes Fazle Rahi.
Text: Katarina Tran
Photo: iStock, Mattias Petterson and Dan Bergmark
Financial performance: return on invested capital, return on equity, return on asset and earning per share.
Governance: internal control, routines, board, diversity, independence, information transparency and risk management.
About the study
Fazle Rahi has written the research paper Do sustainability practices influence financial performance – Evidence from the Nordic financial industry

External link. together with Ruzlin Akter, Master student at Gävle University and Jeaneth Johansson, Professor in Accounting and Financial decision-making at Halmstad University.