Research in collaboration in health innovation
Collaboration is a prerequisite for being able to meet the complex challenges regarding health that society faces. The focus area Health Innovation creates meeting places and forums for collaboration and dialogue.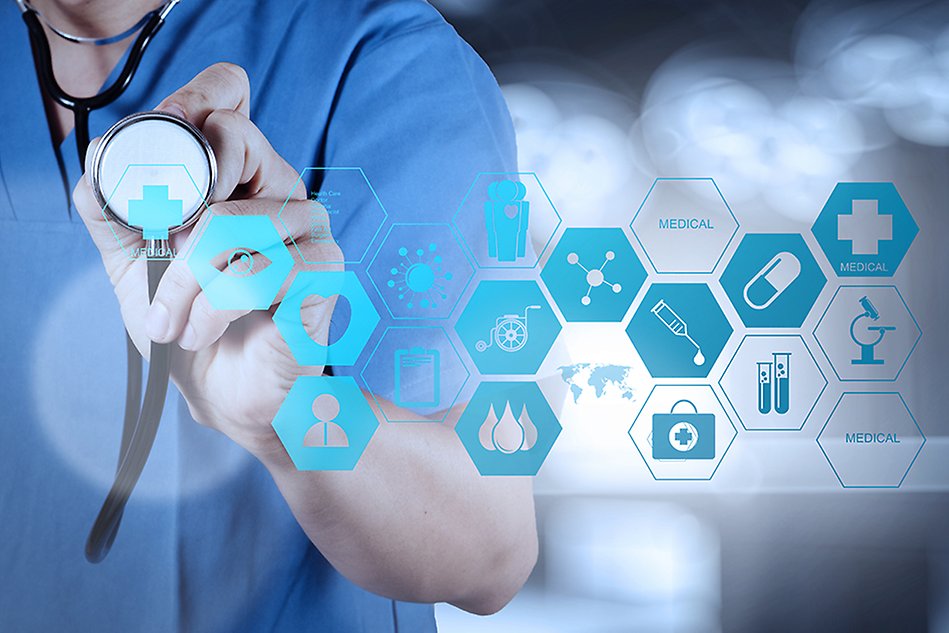 Collaborate with the University's researchers
The research at Halmstad University is internationally reputable and is conducted in interdisciplinary innovation and research programs in close collaboration with actors outside the academy. See examples of Halmstad University's research in, among other things, health in the research magazine Samspel (in Swedish) and our English research news page.
Halmstad University's research magazine Samspel (in Swedish)

External link.
Leap for Life

Leap for Life is Halland's joint investment in information-driven care. It is an innovation centre for Region Halland, Halmstad University, all Halland municipalities and the region's business community in our common effort to change and develop the care of the future.
Leap for Life

External link, opens in new window.
Innovation and collaboration arenas
At Halmstad University, there are a number of other innovation and collaboration arenas with significance for the profile area Health Innovation. Here, researchers, students and external collaborators meet in both projects and dialogue.
Read more on each arena's website:
Digital Laboratory Centre (DLC)