IDC – Information Driven Care
Healthcare is facing extensive challenges – an aging population, various chronic diseases, pandemics, changing patient expectations and limited resources. Information driven care addresses some of these challenges through a shift towards more proactive, predictive, accurate, participatory, innovative and democratised healthcare.
The programme takes a broad approach to examine and develop information driven care solutions in healthcare, including for example decision support systems in clinical practice.
The programme takes a broad approach to develop and research information driven care solutions, for example decision support systems in clinical practice. This will require building up knowledge about the whole healthcare innovation chain, from formulating and prioritizing questions, to data collection, to algorithms, to engagement, to explainability, to innovation, diffusion, and implementation in practice. The programme has a multidisciplinary approach and addresses challenges related to the complexity of developing information driven healthcare solutions, particularly in terms of AI systems, data, implementation and innovation challenges.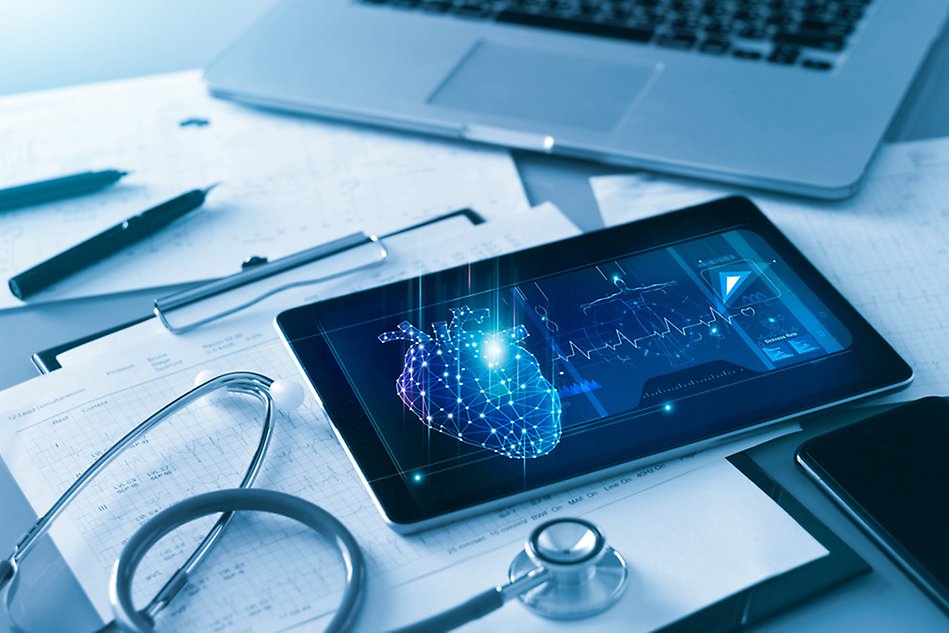 Research ambitions
The overall ambitions of the program are:
To further develop a multidisciplinary information driven care research environment, strengthening and integrating the disciplines of AI and machine learning, data infrastructure, implementation research and innovation science. A research environment which promotes career development in the field and provides equal opportunities to people of all genders and ethnicities.
To further strengthen long-term collaborations and co-production with leading national and international universities, companies and public sector in the field of information driven care. A research environment which has an established model for how industry and public partners can collaborate to create and implement AI systems for sustainable adoption and diffusion as part of long-term efforts to improve healthcare and health outcomes.
To continue developing a strong academic position (including research, education and collaboration) and add value to society. A research environment that addresses complex research questions from multi-disciplinary perspectives and provides excellent research and education that is practically useful and contributes to new understandings, knowledge and innovations. The research environment should be characterized by high specialization in information driven care and high impact.
Connection to focus area
Personalized proactive care is one of two directions for the health innovation focus area. In this, implementation of information driven care constitutes a substantial part. This research program aims to continue developing this direction and contribute to the strategic goals of the focus area. This involves for example to position the research area nationally and internationally and to perform collaborative research that makes an impact in society. The research program will contribute to the goals set out in the focus area strategy.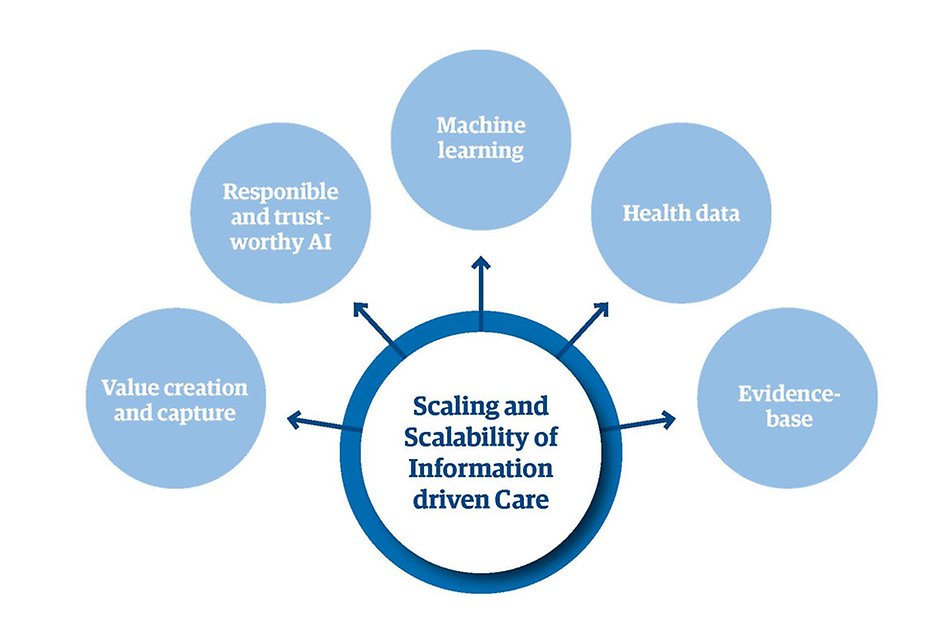 Three integrating research fields
AI and machine learning research

The AI and machine learning research is tightly connected to challenges of working with applications and data from healthcare. It involves pure algorithmic developments as well as specific solutions developed for a single application.

Implementation research

The research within healthcare implementation focuses on questions on how health innovations, such as interventions supported by digital services and health data, can be developed, implemented and evaluated to provide healthcare organizations with knowledge and support to achieve high quality of care and improved health outcomes for particular groups.

Innovation research

The research within innovation science is tightly connected to challenges working with healthcare innovation from the perspective of firms and healthcare organizations.