Hacking competition engages students in the fight against cyber threats
Students at Halmstad University organise an ethical hacking competition annually as a response to a growing, international problem – cyber threats. Partner universities from Sweden, Belgium and Norway gather online for six hours to hack, interact, and learn with the aim to strengthen digital security skills. In December, it was once again time for the competition.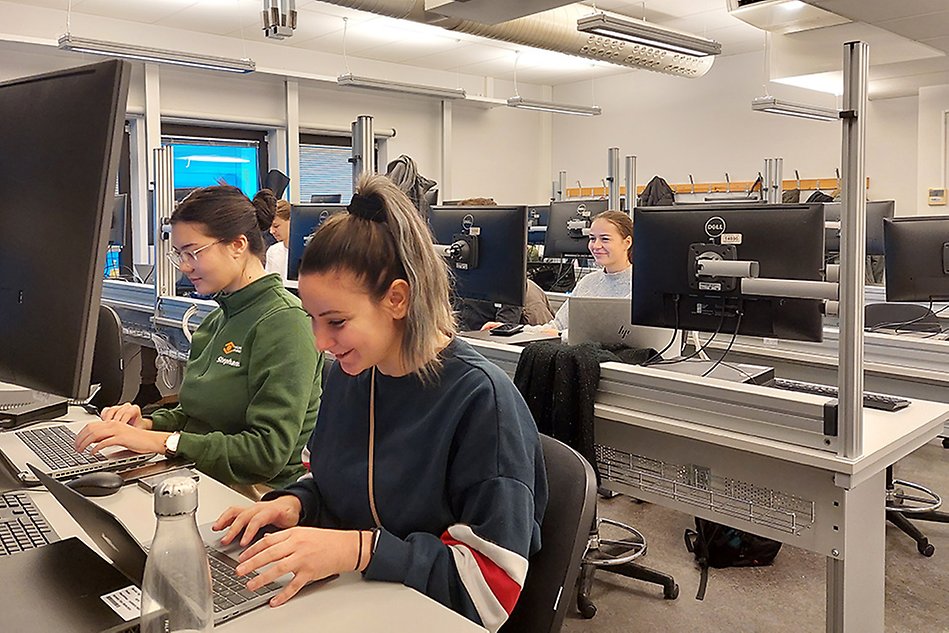 For third year students at the programme IT forensics and Information Security and students at Master's Programme in Network Forensics, this hacking competition is a mandatory, but much appreciated course element. This time, there was a total of 30 participating teams in the competition, which was sponsored by Orange Cyberdefence and Telenor. The participants competed in a so-called Capture the flag event.
Matti Molin, student at IT forensics and Information Security is one of the organisers. Here below he tells us more about this year's competition.
What is Capture the flag (CTF)?
"Capture the flag competitions come in various forms, but the common feature is that the participants solve challenges in the field of IT. It may be anything from finding vulnerability in a program or crack an encryption, to find details on a social media account that can expose a password."
Tell us more about the competition!
"In our CTF competition, we created about 40 tasks in various categories, of which each task was worth 300 points. The teams consisted of 4–5 people who worked together to solve the challenges. They were also allowed to choose what task to solve. The catch, however, is that it is a self-correcting points system – the more teams that manage to solve the same task, the less the points are worth."
"One example of a task, which was a mobile forensics challenge, was to find out for how long the social media platform Snapchat was used on the last occasion on a mobile phone. The participants solved it by breaking into the data base, finding the start time and end time, and from there figure out how long the app had been active."
What team won the competition?
"We randomised the teams as well as the team names. "The Glorious Ninjas" finished in first place and in second place came "The Fable Badasses". Both teams were mixed with students from both Halmstad University and the Belgian University College of Namur-Liège-Luxembourg."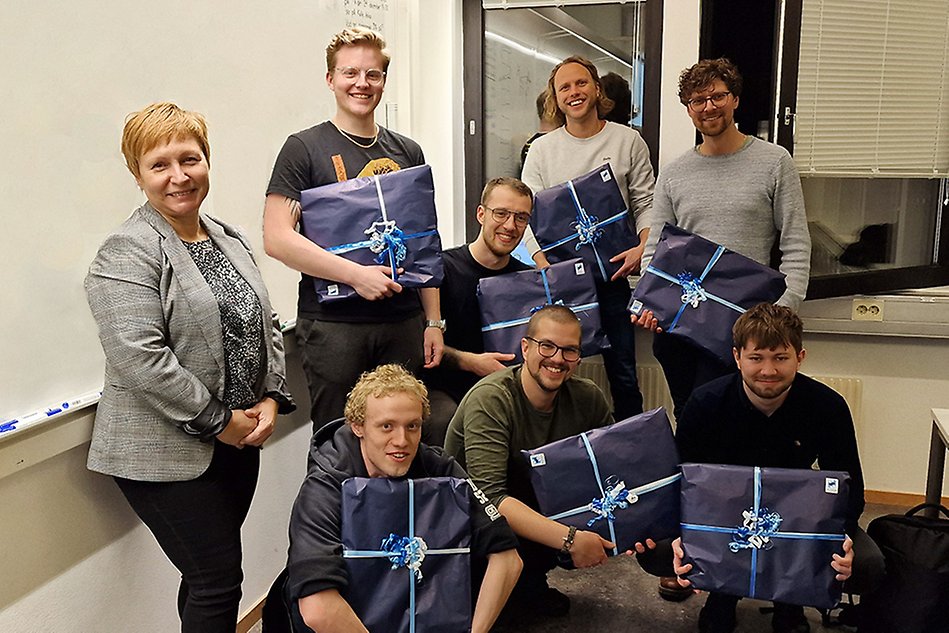 Why are ethical hacking competitions important?
"Internationalisation and knowledge exchange is extremely important within the world of IT. Especially within cyber security, which is a growing industry, great investments are made in competence development. This course element has been a part of two of the University's programmes – IT forensics and Information Security and Master's programme in Network forensics – for four years. Two years ago, we started to invite the programme Network Design and Computer Management along with partner universities from Sweden, Belgium and Norway. There has been such a great interest that we are a group of students who now have formed the student association "Hjärterhex", where we highlight current topics within the field of digital security and practice on CTF challenges."
Text: Katarina Tran
Photo: Olga Torstensson and Muhammad Ahsan Rasool
Participating universities
Halmstad University
Blekinge Institute of Technology, Sweden
The Norweigan Police University College, Norway
University College of

Namur-Liège-Luxembourg

, Belgium