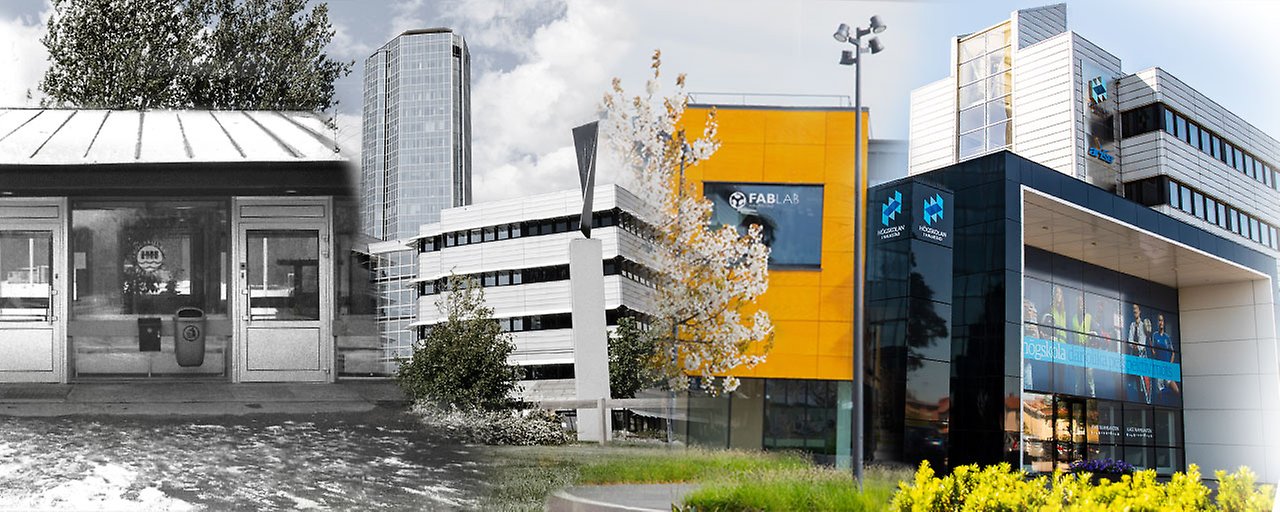 Halmstad University 40 years old
This year, Halmstad University celebrates 40 years as an independent university. The anniversary will take place during all of 2023 and will highlight what has made Halmstad University the creative and innovative university that we are today.
Happy birthday, Halmstad University!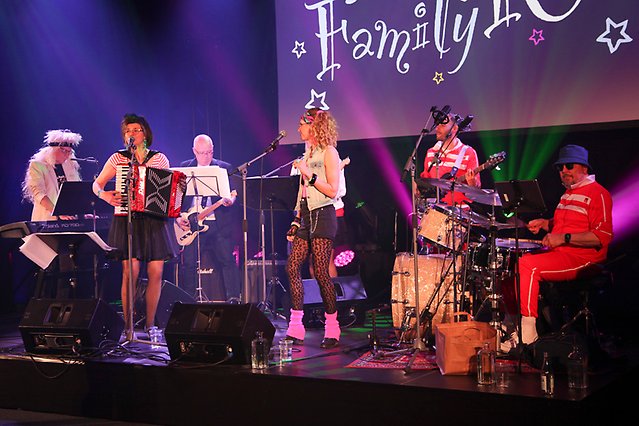 It's our birthday!
On July 1, the University turned 40 years old! In May, we celebrated with a staff day and a big party. At the party for all employees, the band Family 40 played – a band that was formed specifically for the anniversary and consisted of employees from the University. During the staff day, three former Vice-Chancellors attended as well as our current Vice-Chancellor. "Development means something positive. It will be a clearer academic environment with higher ambitions. This is something that I hope the employees enjoy. It creates a sense of pride in the University," said Stephen Hwang, Vice-Chancellor between the years 2017 and 2023.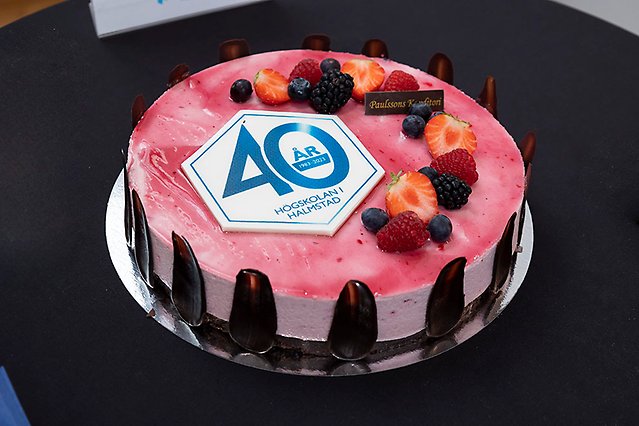 "Halmstad University should be a jewel"
This year Halmstad University celebrates its 40th anniversary! And it was today, July 1, 1983, that we were granted the status of an independent university. In a series of chronicles, you will follow Halmstad University's 40-year research journey, from no research to research for innovation. The first to do an exposé is Thorsteinn Rögnvaldsson, Professor of Computer Science and Deputy Vice-Chancellor with responsibility for research and postgraduate education.
Chronicle: "Halmstad University should be a jewel"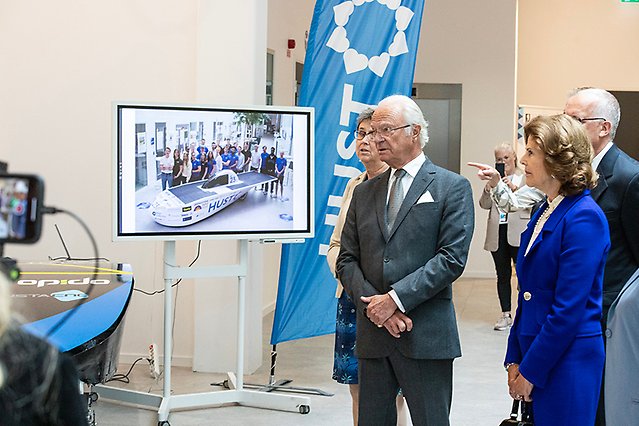 Visit from the King and Queen
As part of the celebration of HM The King's 50th anniversary on the throne, the King and Queen visit Sweden's 21 counties in 2023. On August 24 the King and Queen visited Halmstad and the first visit of the day was Halmstad University.
Royal visit with students in focus
Welcome to Halmstad University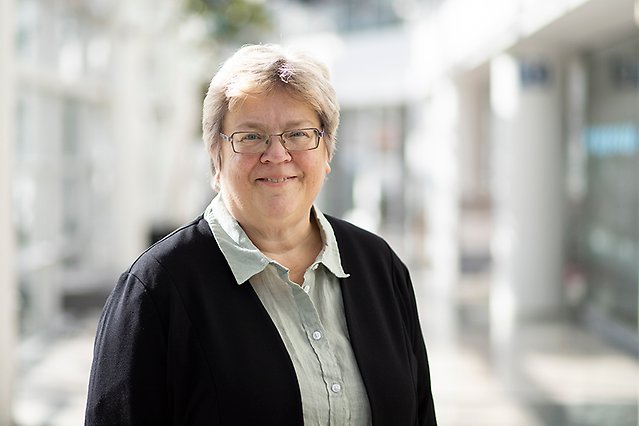 New Vice-Chancellor Susanna Öhman
For the first time, after 40 years as an independent university, Halmstad University has a woman as a Vice-Chancellor. Susanna Öhman took office on March 20 2023, when she took over after Stephen Hwang. During most of her academic career, Susanna Öhman has worked at Mid Sweden University, but she has also been Dean of the School of Education, Humanities and Social Sciences at Halmstad University.
See the video and read the article about Susanna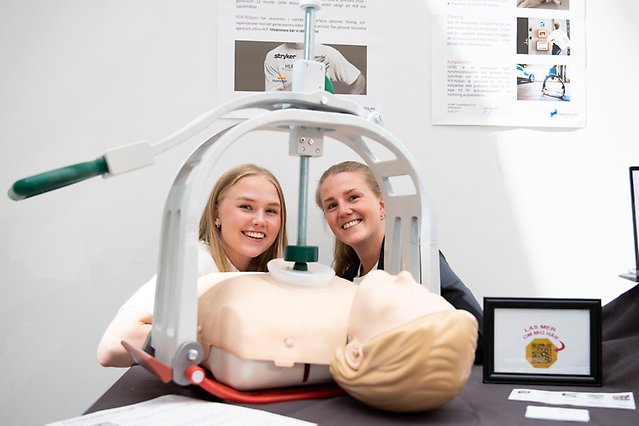 Utexpo – a fair for innovations
The graduation fair Utexpo was founded 40 years ago and is one of the University's earliest traditions. It is a platform for graduating students to manifest their innovativeness and demonstrate what they have learnt – a take-off for new ideas for a sustainable future. That is when hundreds of eager students exhibit their graduation projects for other students, their clients, businesses, the public – and the Halmstad University staff. Scholarships worth hundreds of thousands Swedish crowns are awarded to the most distinguished graduation projects here. Utexpo is a wonderful tradition that is recurring every year. This year on May 31–June 1, 2023. Welcome!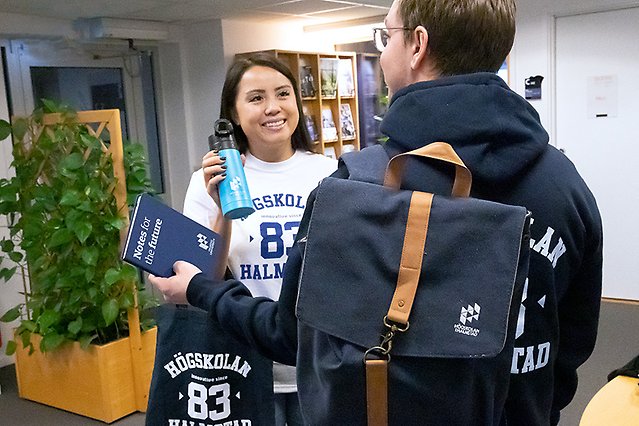 University merchandise for the anniversary
For the anniversary year, we have new University merchandise, some with an anniversary theme, for example tote bags, hoodies, sweets and student patches. There will be more products available during the year. For example hats, caps, beach towels and sweaters. You purchase all University merchandise in Service Center.
Service Center's opening hours
Welcome to celebrate with us! Shown here are events that are related to the University's 40th anniversary. Some events are open for everyone and some are for invited guests only. The list will be updated continuously during the whole year. You will find other events at the University (including anniversary events) in our regular calendar.
November 17

Academic Ceremony and inauguration of Vice-Chancellor

Today the University celebrates the Academic Ceremony according to tradition. Special for this year is the inauguration of a new Vice-Chancellor, Susanna Öhman, who will be the first woman on the post.